Rainbow Cubes are currencies that can be used to indulge in the Costume Gacha, where players can take a chance at pulling for a new outfit for their favorite Cookies. But the pool of rewards is random and includes Costumes for Cookies that you don't own, so getting the right fit can take quite a bit of luck and Rainbow Cubes.
Unfortunately, Rainbow Cubes are standalone currencies, so they can't be obtained from a Currency exchange. Here's how you can earn these coveted currencies in the game!
Events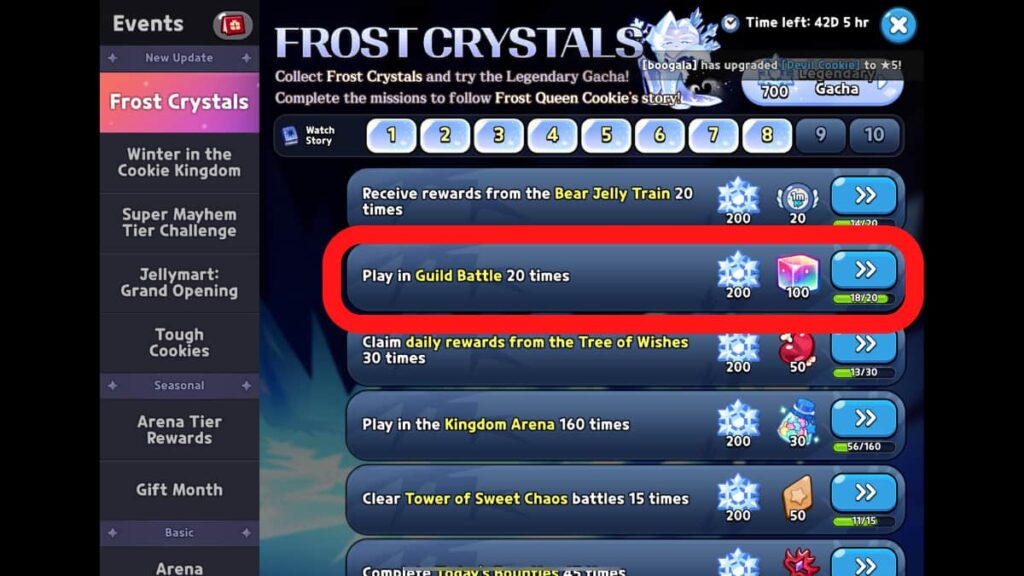 Rainbow Cubes are extremely rare as they aren't distributed by most of the game's resource generators. The best way to farm them is to participate in Events, which distribute a fair amount of Rainbow Cubes in exchange for completing various tasks.
Events run for a limited period, which means that you need to play the game quite a bit to reap all the rewards. On the upside, there's always an Event running, so there's always a way to gather the currency, whether you play today or next week.
Purchasing from the Shop
Funded players may frequent the Shop, which contains a wide selection of Packages for nearly all of the game's resources—including Rainbow Cubes. Under Necessities, the Rainbow Cube Package gives x1,500 Rainbow Cubes, among other rewards, with a purchase limit of three per week.
Meanwhile, under Kingdom Support, the Once-A-Day Kingdom Supply Package offers x300 Rainbow Cubes with a purchase limit of one per day.
Season Rewards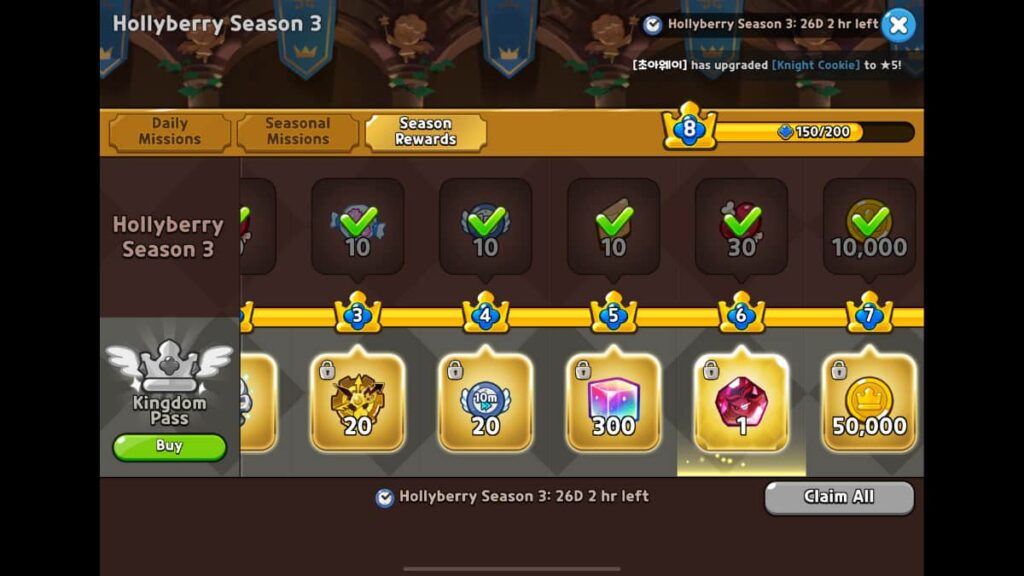 The Kingdom Pass grants Season Rewards from completing Daily and Seasonal Missions. If you're willing to shell out some real-life money, you can purchase the Kingdom Pass upgrade and unlock the second level of rewards, which include a few hundred Rainbow Cubes at certain milestones!
Codes
Cookie Run: Kingdom gives away plenty of codes that you can redeem for free, with cool rewards that occasionally include Rainbow Cubes. Codes are available for a limited time, so make sure to redeem them as soon as they drop.
Don't miss out on free gifts from the developers! Check out our guide on All Cookie Run: Kingdom Codes and how to claim and bookmark the page to grab the latest codes while they're around!