The Xenomorph is a spectacular entry among the ranks of Killers in Dead by Daylight. As part of the Alien chapter, it was introduced alongside a new survivor and its own map. Alien is one of my all-time favorite horror movies, and I was ecstatic to see the iconic creature added to the game. If you want to know more about the Xenomorph, this guide will delve deeper into its perks and abilities.
Dead by Daylight - The Xenomorph Perks and Abilities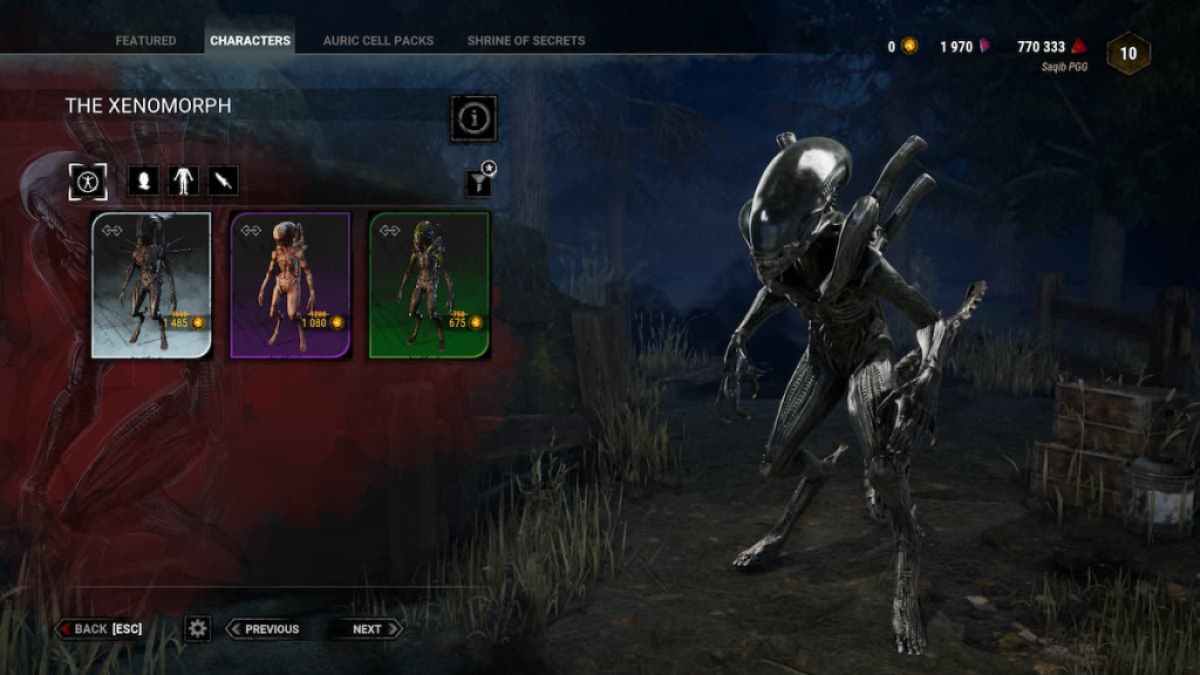 The Xenomorph is all about speed and stealthy gameplay. Using its deadly perks, you can dominate survivors who will never see you coming. This Killer comes with three unique Perks in Dead by Daylight:
Ultimate Weapon
Rapid Brutality
Alien Instinct
Below are the detailed explanations for what each of these perks does in Dead by Daylight.
Ultimate Weapon Perk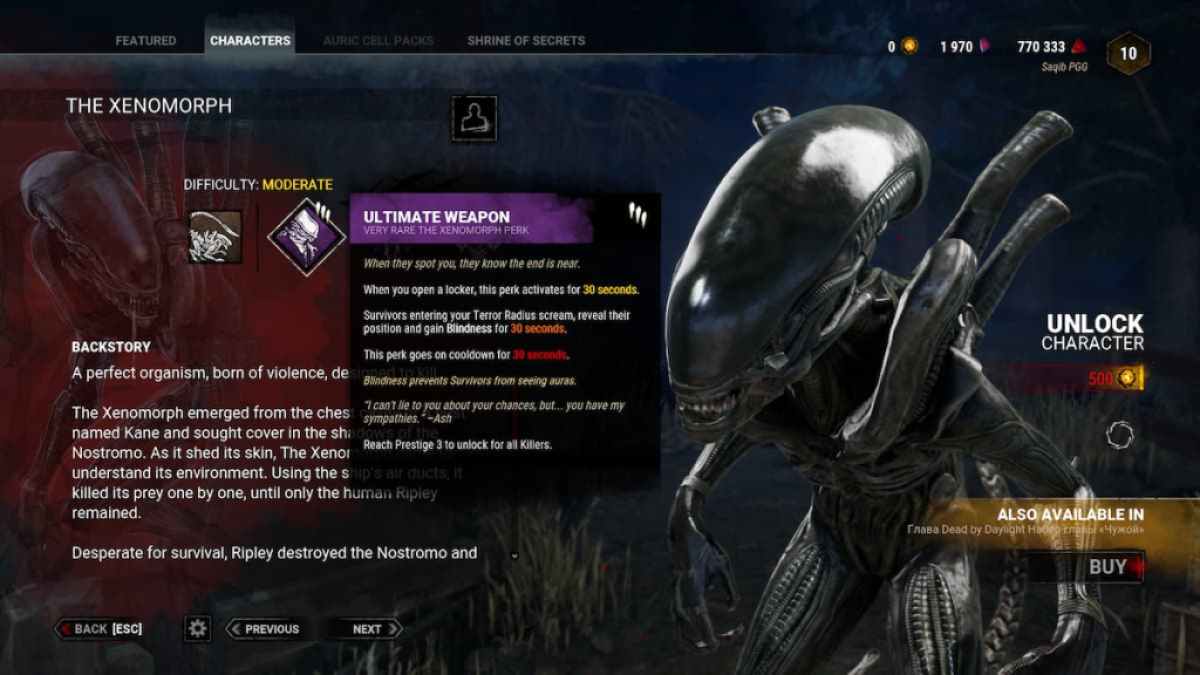 Ultimate Weapon activates whenever you open a Locker, lasting for 30 seconds. This Perk will cause any Survivors entering your Terror Radius to scream, making them Blind for the duration of the Perk. The Perk's cooldown lasts for 40/35/30 seconds, depending on your Prestige rank.
Rapid Brutality perk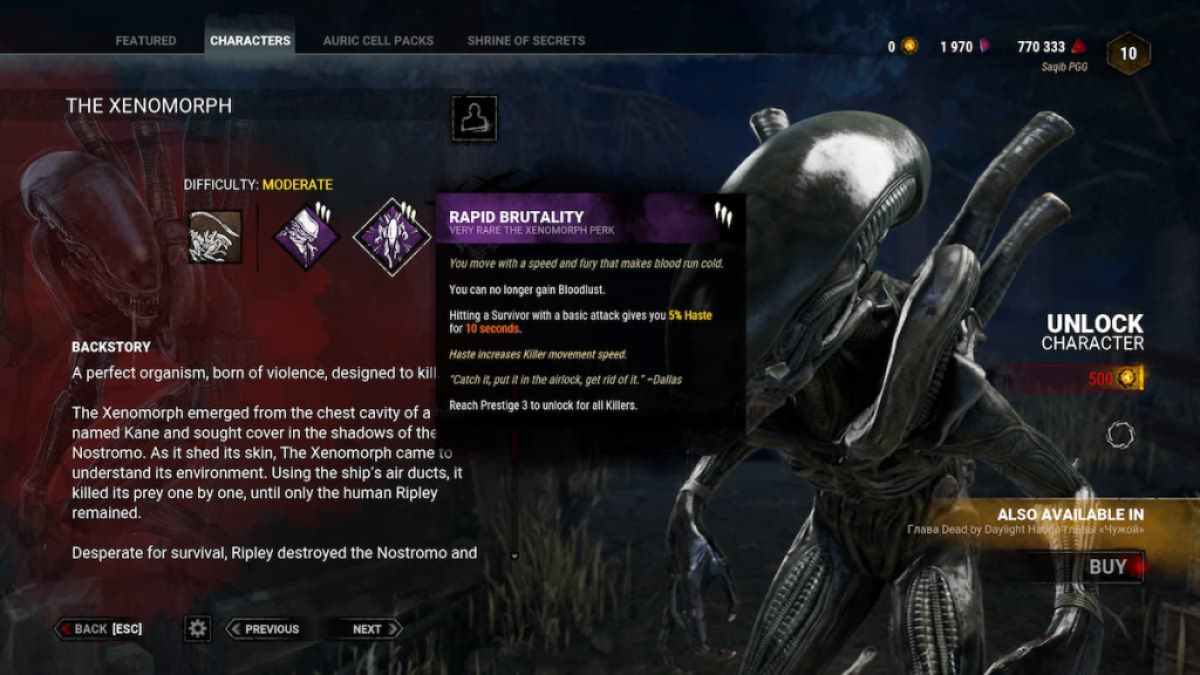 The Xenomorph's Rapid Brutality Perk prevents you from getting Bloodlust when using your basic attack on a Survivor. Instead, you'll receive a 5% Haste Status Effect for eight to ten seconds, depending on your Prestige level.
Alien Instinct perk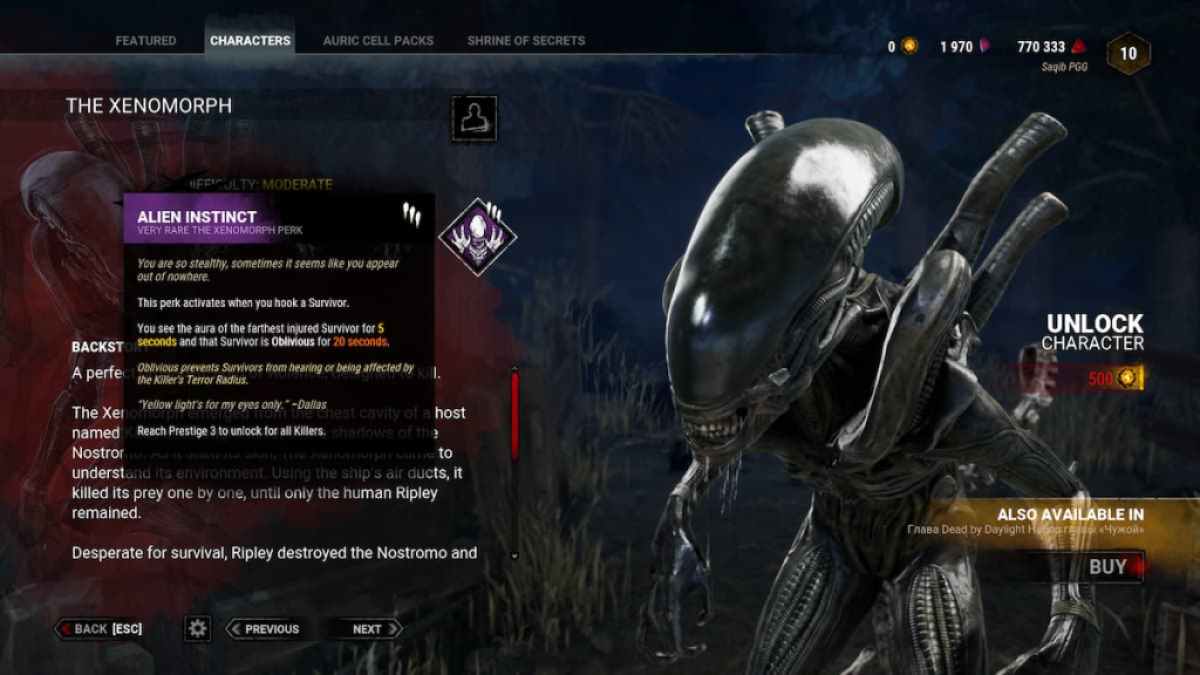 Alien Instinct allows you to see the aura of the farthest injured Survivor. This effect lasts for five seconds and triggers whenever you hook a survivor. Additionally, that Survivor suffers from the Oblivious Status Effect for 16/18/20 seconds, depending on your Perk's Prestige level.
Looking for more articles to help you survive in Dead by Daylight? Or perhaps catch your prey faster? You're in the right place! Check out Best Killer Perks in Dead by Daylight and All Singularity Perks and Abilities in Dead By Daylight, here on Pro Game Guides!