Come one, come all to the sixth anniversary Dead by Daylight event that presents all sorts of new items for players to grab. Of the goodies you can earn, the various masks available have garnered quite a bit of attention. Here's how you can grab them for yourself.
How to get Masks in the Dead by Daylight Twisted Masquerade Event
All Masks in DBD Twisted Masquerade
You can acquire twelve different masks during the Dead by Daylight Twisted Masquerade event. They are designed after twelve of the central characters in DBD. Here are all the characters' masks that you can collect for the duration of the event:
The Artist
The Huntress
The Spirit
The Trapper
The Trickster
Deathslinger
Ace Visconti
Dwight Fairfield
Elodie Rakoto
Jane Romero
Michaela Reid
Yui Kumura
How to get Masks in DBD Masquerade Event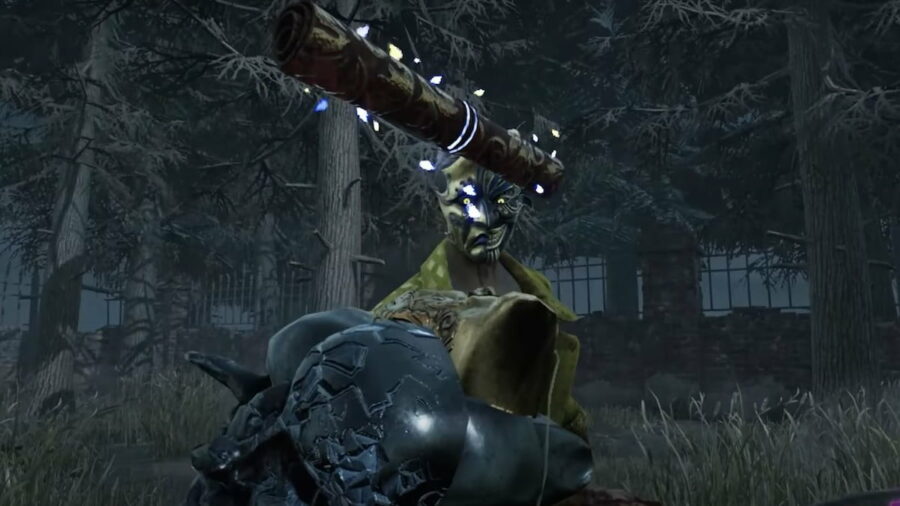 To find individual masks, you'll need to scour the world and its maps during trials for invitations to Masquerade balls. The invitations you'll be looking for should be pretty easy to spot, as they look like floating scrolls that are often sitting in open places. Acquiring all of the masks and invitations seems more of a matter of being constantly active during the event than anything specific.
What is the DBD Twisted Masquerade Event?
The DBD Twisted Masquerade Event launched on Jun. 16, 2022, and will last until Jun. 30, 2022. The reason for the event is that it is the sixth anniversary of DBD's creation. In addition to collecting masks, players will be rewarded with all sorts of daily login goodies, unlockable event-exclusive character outfits, and new community challenges.
Want to read more about Dead by Daylight? If so, check out All Maps in Dead by Daylight, Ranked (June 2022) on Pro Game Guides.