There's something supremely satisfying about pulling out a really big gun and laying on the trigger. Destiny 2 has arguably one of the best "feels" when it comes to its gun gameplay. So, pulling out something like a Solar machine gun and mowing down a horde of Hive is sure to keep players coming back Season after Season. Here's a list of each Solar machine gun and how they stack up, so you can get the best "feeling" possible.
All Solar Machine Guns in Destiny 2, Ranked
7. Archon's Thunder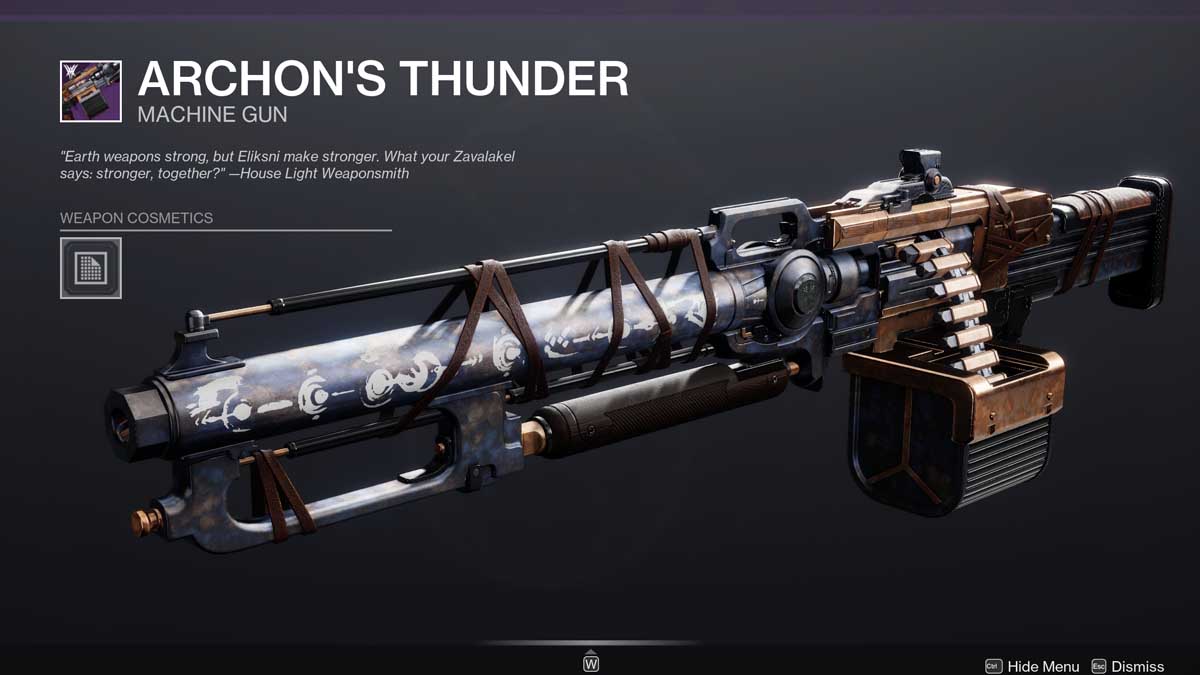 Archon's Thunder was introduced in Season 14 alongside The Witch Queen expansion. It utilizes a High-Impact Frame which means it is slow but pumps out high damage with each shot. While it's not a bad machine gun, it is simply outshined by every other gun on this list.
6. Avalanche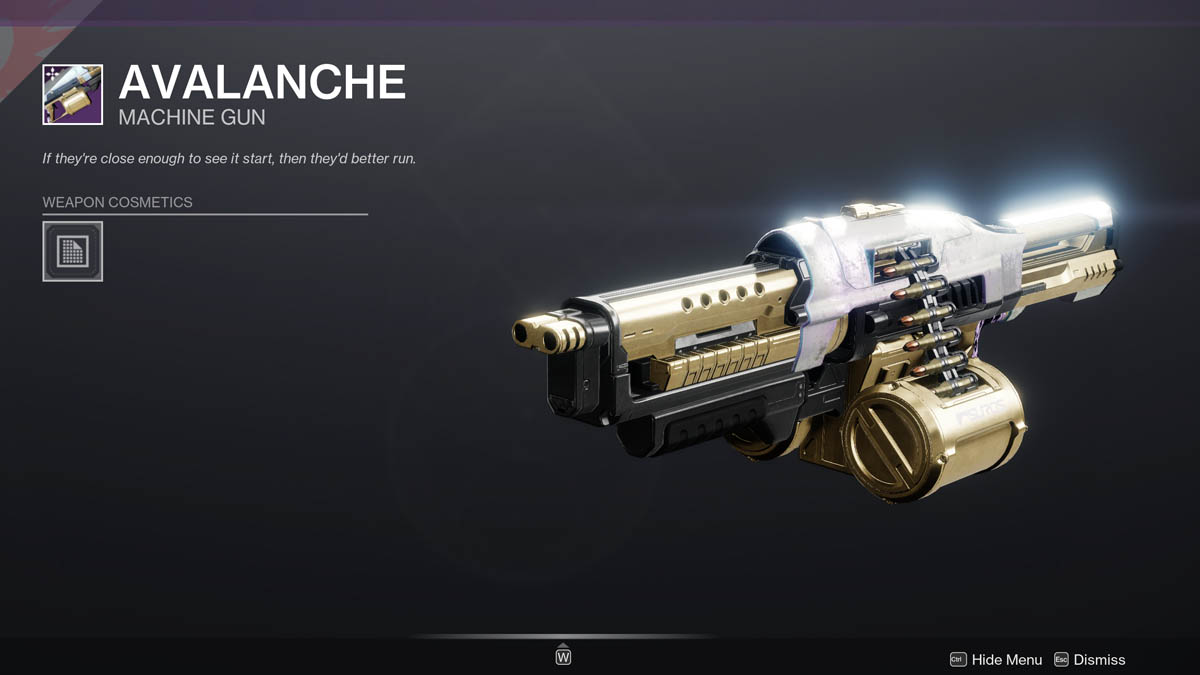 Originally introduced in Season 5 and then reprised in Season 19, Avalanche went from being a traditional weapon to being sucked up into The Dawning's loot pool. With the right perks, this machine gun can slay, but with it only having been around for a three-week event, there's no more chance to farm for decent rolls at the moment.
5. Thermal Erosion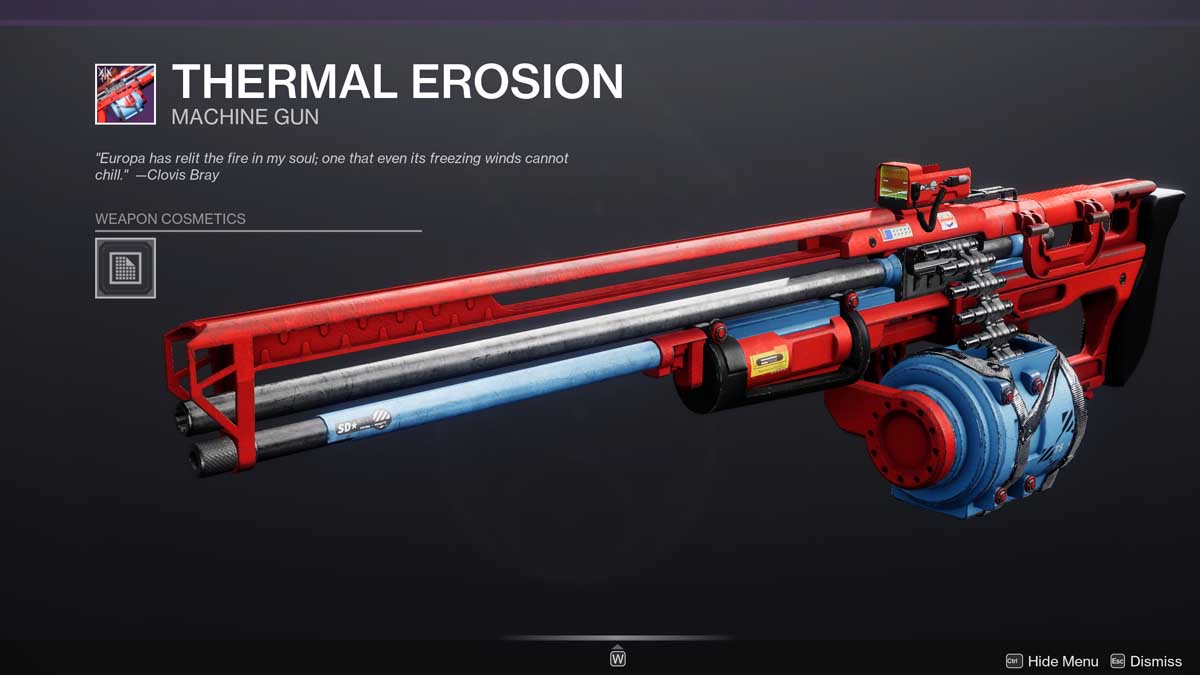 Introduced in Season 12 alongside the Beyond Light expansion, Thermal Erosion was a semi-regular reward for helping both Variks and Clovis Bray. It has some killer perks like Field Prep and Dragonfly, but not being able to craft it is kind of a killer.
4. Unwavering Duty
Two perks make this weapon great, Subsistence and Killing Tally. One makes it less so, non-craftable. Unwavering Duty is an add-clear monster and Lightfall's buff of machine guns only makes it meaner.
3. Fixed Odds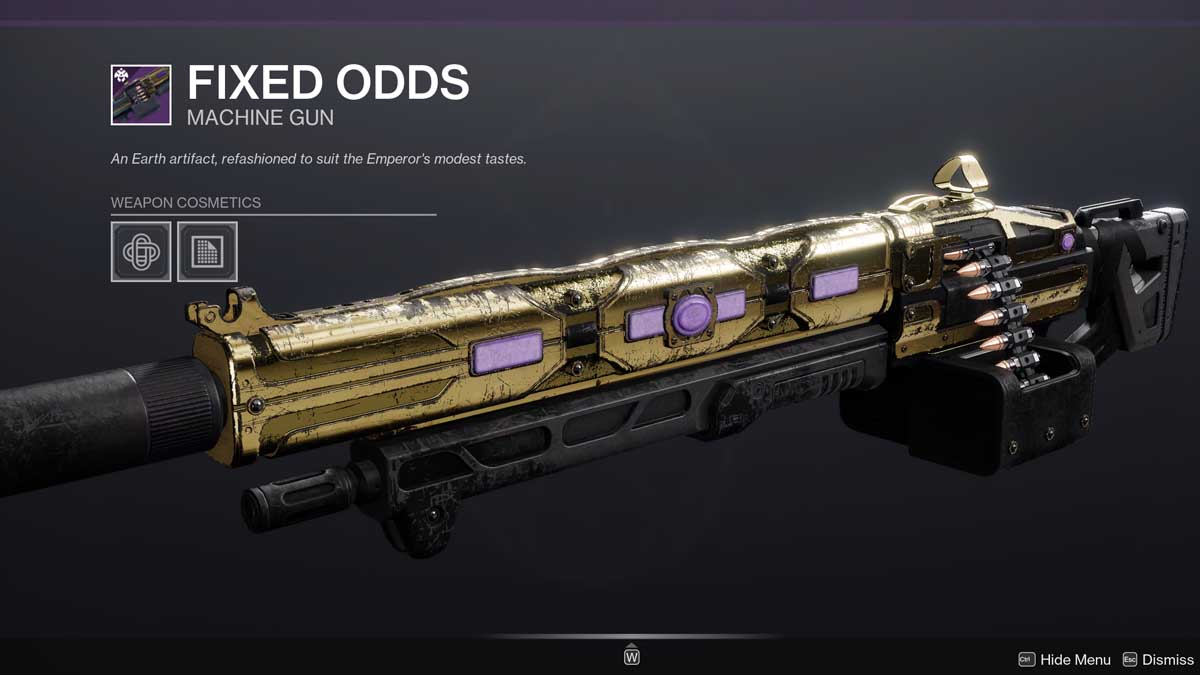 Say what you will about Calus, but he had fine taste in weaponry. Fixed Odds was introduced in Season 17 and in addition to being a solid machine gun, it was craftable. This meant that the desired roll could be earned once enough crafting patterns had been found.
2. Heir Apparent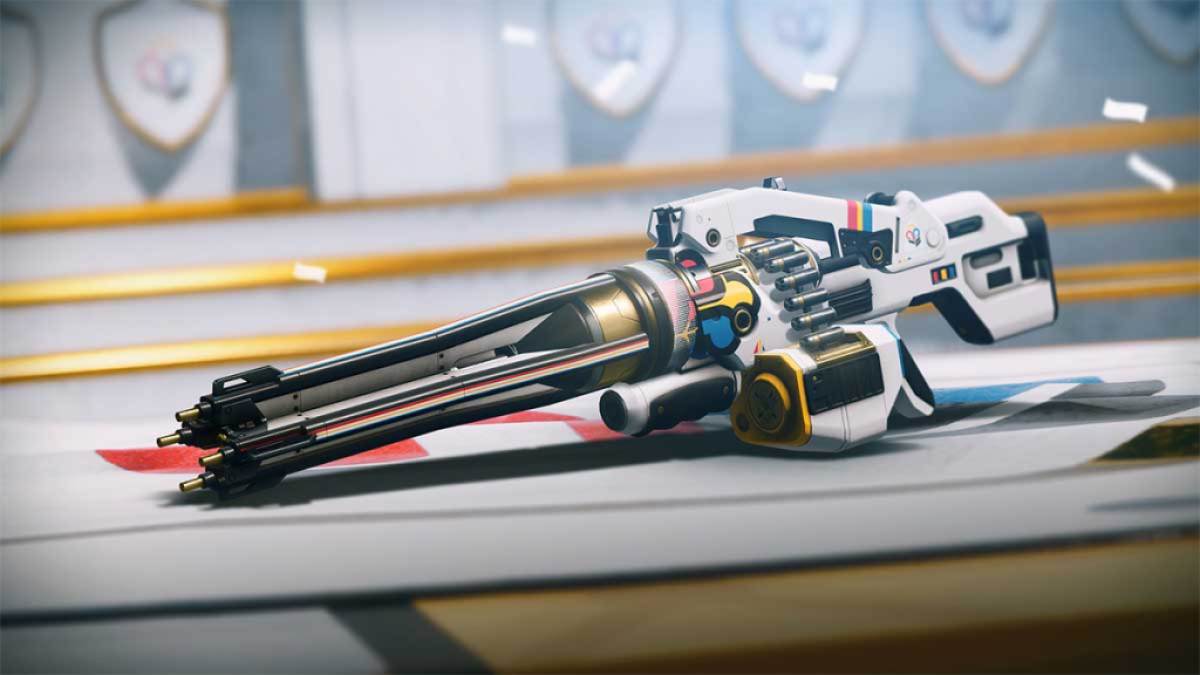 Introduced in Season 10 and quickly coopted into the Guardian Games, Heir Apparent is equally devastating in both PvE and PvP activities. When spinning, Heir Apparent is a death machine. Equipping the Catalyst increases the Arc Shield and partially reloads the weapon when destroyed.
1. Xenophage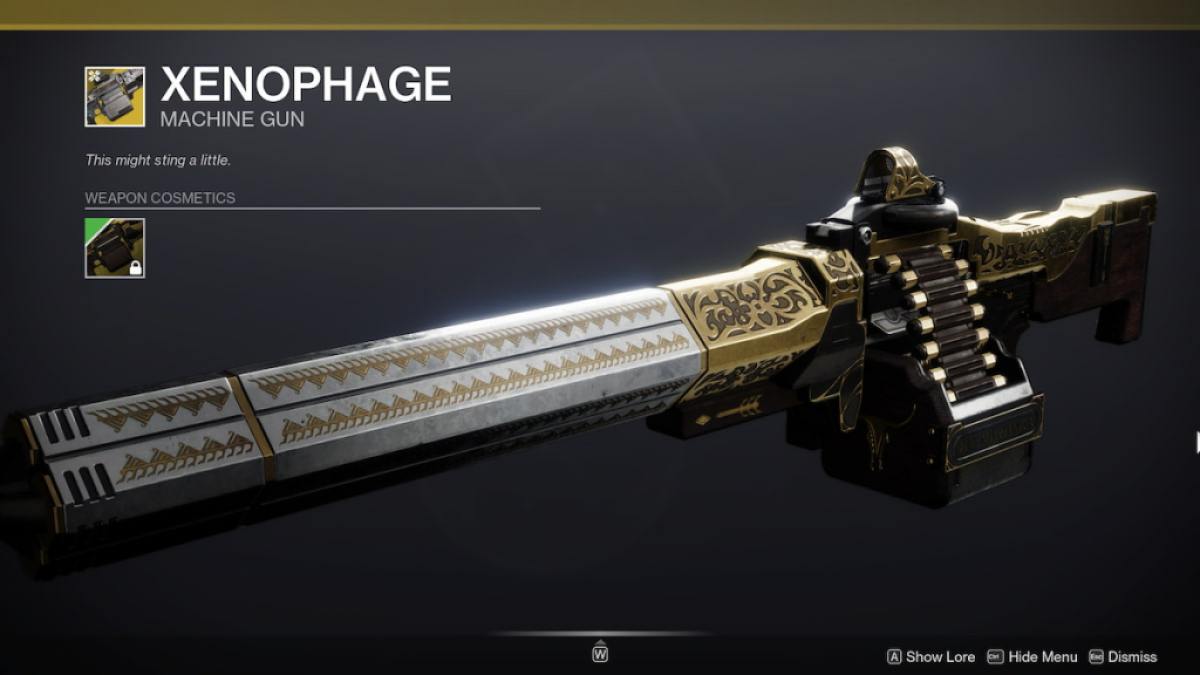 For when you absolutely want to devastate anything and everything in the room, accept no substitutions. Acquiring Xenophage will take players on a tour of Luna, but it is absolutely worth the effort. Its Exotic Perk, Pyrotoxin Rounds, fires explosive rounds that definitely pack a punch. Combined with a satisfying metalling popping noise with each shoot and it's sure to become your favorite as well.
For more Destiny 2 goodies, check out How to earn trophies on Neomuna in Destiny 2 – Lightfall Triumph (Neomuni Souvenirs) on Pro Game Guides.