Games can make a significant impact on us. From a title that ignites our passion for gaming to the one whose story brought us to tears or the one we play compulsively, games can shape us in various ways. I've had several games make an impact on my life, but the one that left the biggest mark was Destiny.
The year was 2015, and I was in a rough spot. My family had fractured due to poor decisions on my part. I worked 50 to 70 hours, six days a week, was drowning in bills, and could only see my infant son a few hours a week. On top of that, I was, what I now realize, not dealing with my deteriorating mental health in the best of ways. I would wake up, go to work at a place I hated, come home, eat a meager meal, wake up, and repeat. The only bright spot in my life was my son.
Gaming was my escape. It's what I did to keep myself sane. So, late at night, I would sit in my barren apartment, boot up my Xbox 360, and play games. Back then, I was fairly heavy into Halo, with ODST being my absolute favorite. I didn't realize that the developer, Bungie, had hidden an Easter egg regarding their next title. It was almost like...Destiny.
A Free Trial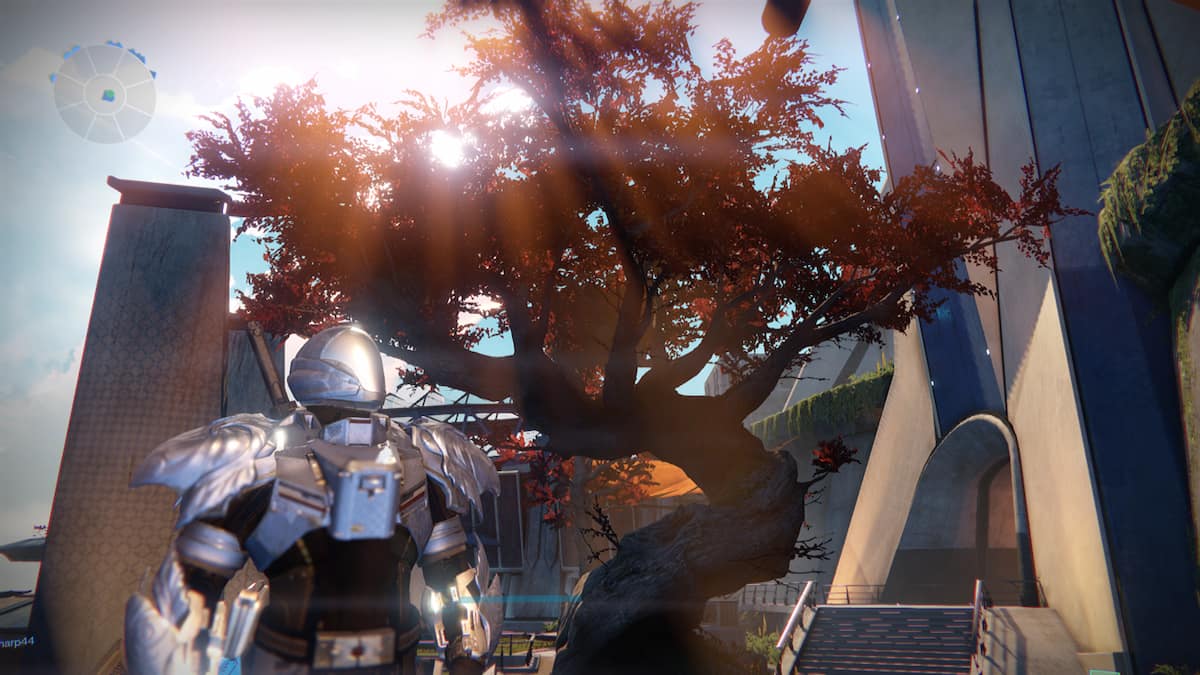 It was somewhere between the release of The Dark Below and the House of Wolves expansions that Bungie opted to run a free pass on the game, allowing players to try out the game and play through both the Cosmodrome and Moon. Destiny hadn't really caught my eye, but I knew who Bungie was and was a fan of heavy sci-fi games thanks to the Mass Effect trilogy. So, I downloaded it, created my Guardian, a Titan, and woke up to Dinklebot's voice in the Cosmodrome.
As I fought through waves of Fallen forces through the derelict ruins of this massive Russian spaceport and made my way to my first ship so I could escape to the Last City, I was immediately hooked. Here was a wholly original game that played as well as it looked. Additionally, it was a game that clearly held secrets and wouldn't let them go without effort, thanks to how the lore cards worked.
I quickly devoured all that this free period would grant me. I fought the Fallen, humbled the Hive, and met incredible characters like Cayde-6 and Rasputin. So, despite being on a tight budget, I made one of my better decisions and indulged myself in purchasing Destiny.
Related: Who is Xivu Arath in Destiny 2?
Across Generations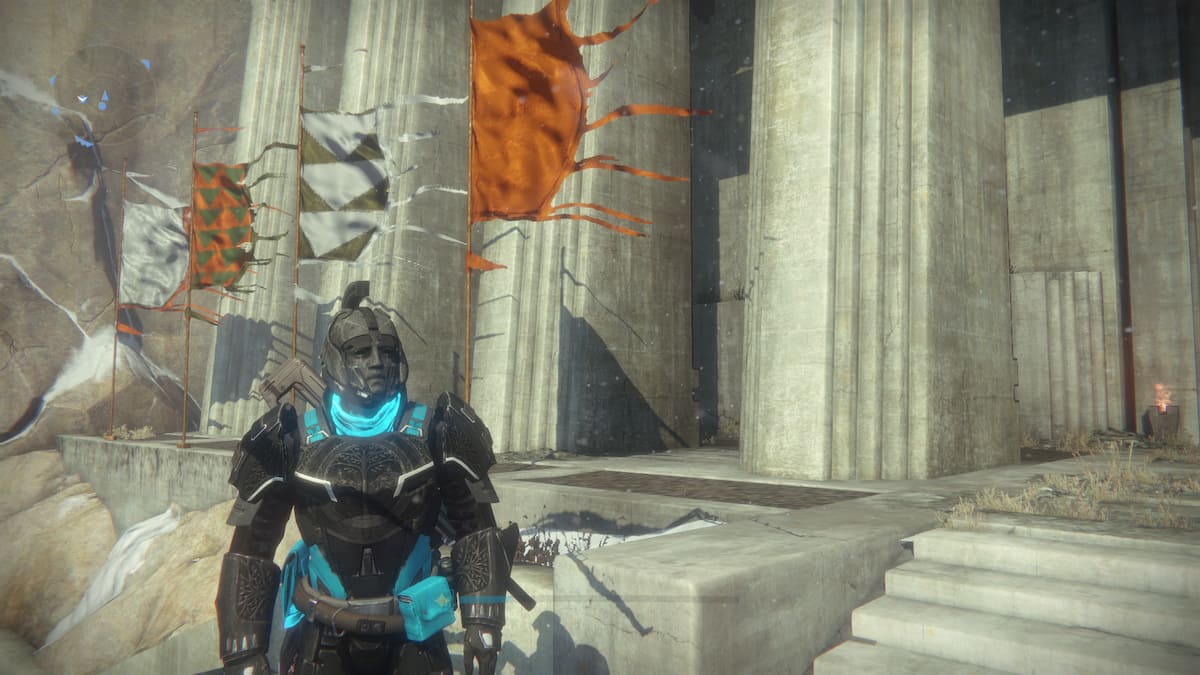 Later that year, I was gifted an Xbox One, thanks to my sister and brother-in-law. While their intention was for me to play Call of Duty and Grand Theft Auto V with them, I had ulterior motives. A more powerful console could run Destiny better and would take advantage of the game being splintered. Bungie had announced that the last large expansion, Rise of Iron, would only be on PlayStation 4 and Xbox One. So, as I jumped to the next generation of gaming, Destiny came alongside me.
It was around this time that I began dabbling in streaming. I never garnered much attention, but that was never the intention. Instead, I wanted to share this incredible game with others. This gave me the courage to put a renewed interest in my mental health, and this led to me streaming regularly, talking openly about my own mental health and what I was doing in the world of Destiny. It was a weird form of therapy, talking to an empty room as I shot aliens for loot.
This then led me further into exploring new technology. I was ending my career in IT at that point but I never wanted to stop learning. So, because I wanted to share my experiences with Destiny, I learned more about setting up a better quality stream, what equipment was needed for that goal, and, most importantly, how to keep my train of thought while running strikes.
I had become radicalized and was fully invested. I would try to convert everyone that I knew to the wonders of the Traveler. I was met with limited success, but it never deterred me. If you've known me for any extended period, I've probably tried to set you up in Destiny.
Those experiences with playing, evangelizing Destiny to my friends, and streaming led me to tackle one of my bigger demons, social anxiety. This is something I still struggle with, but Destiny and the community have made it possible for me to fight it.
I linked up with a clan and began running raids. This was toward the end of Destiny's lifespan, so my first raid was, ironically, the last raid. Wrath of the Machine took players alongside the walls of the cosmodrome to root out the final source of the SIVA infection. It was during this time that another relationship of mine was ending, and Destiny was there to help me keep it together.
Destiny 2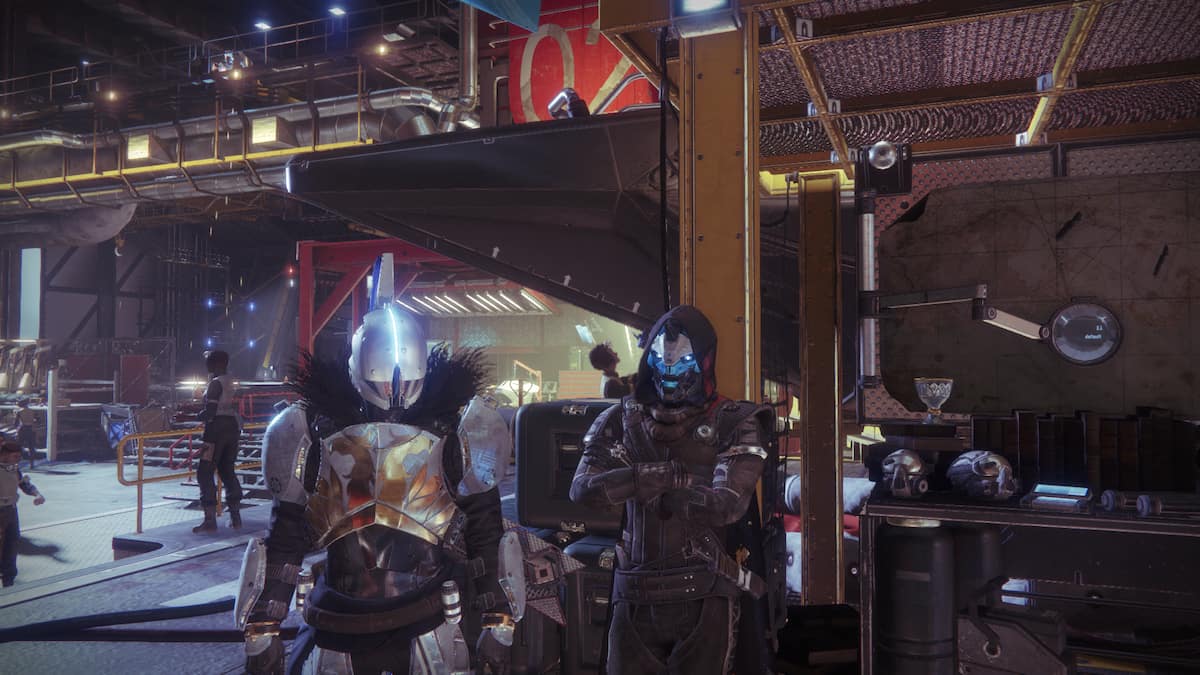 Destiny 2 was released in September 2017. Before the much-anticipated sequel's release, Guardians could download a demo that allowed them to play through the opening mission. I streamed it, despite battling with severe depression, and it must have caught someone's attention at Bungie. The next thing I knew, a community manager was reaching out to me and had shipped me a care package. It was...something else. I was beyond elated. Not only because I had become a blip on their radar but because I didn't feel alone.
When Destiny 2 finally launched, I was in a new relationship. I had taken a week off work and spent it in my now-wife's living room, hunched in front of a tiny TV, taking on the Red Legion. I'm not quite sure why she stuck with me after that. I could never convince her to stick with Destiny but I somehow tricked her into sticking with me.
Destiny 2 is still going strong years later, and I've been with it every step of the way. Sure, there are times when I dip away to play other titles, but ultimately, I always come back within a few weeks. Much like life, not all Seasons are winners. There are ups and downs, strikes, and gutters. But as time has worn on, Bungie has continued to evolve the way Destiny 2 is played. Sure, the core gameplay mechanic is there, but the way the story is presented has come miles, and many would argue that the amount of content to enjoy and how one enjoys it has never been better.
I suppose there's a lesson in there. No matter how bad an expansion or Season might be, you have to keep going. Not every day will be a Season of the Seraph, just as much as you won't always be stuck in the Curse of Osiris. The trick is to keep going, no matter how bad it might seem at the time.
Related: Destiny 2 – Prolonged Engagement God Roll and Possible Perks
Finding a Career
In perhaps the strangest twist, it was my love for Destiny that led me to my current career. The year was 2021 and I was in a rough spot. I was, yet again, working a job I hated, struggling with my mental health, and becoming increasingly suicidal. I had always dreamed of pursuing writing as a career, but I never took the leap. It was my incredible wife, my Little Light, that gave me the courage to take that leap. I quit my job and opted to seek professional help with my mental illnesses after struggling with them for over two decades. After a sabbatical to reset, I sought out a new life.
I found work shockingly easy but it was never anything that interested me. Then, a listing caught my eye. There was a certain site that was looking for a writer. And it turned out, after speaking with the Managing Editor at the time, they needed someone to cover Destiny. Since then, Pro Game Guides has been my home, and I owe it to a free trial for a new game I started playing seven years ago.
Beyond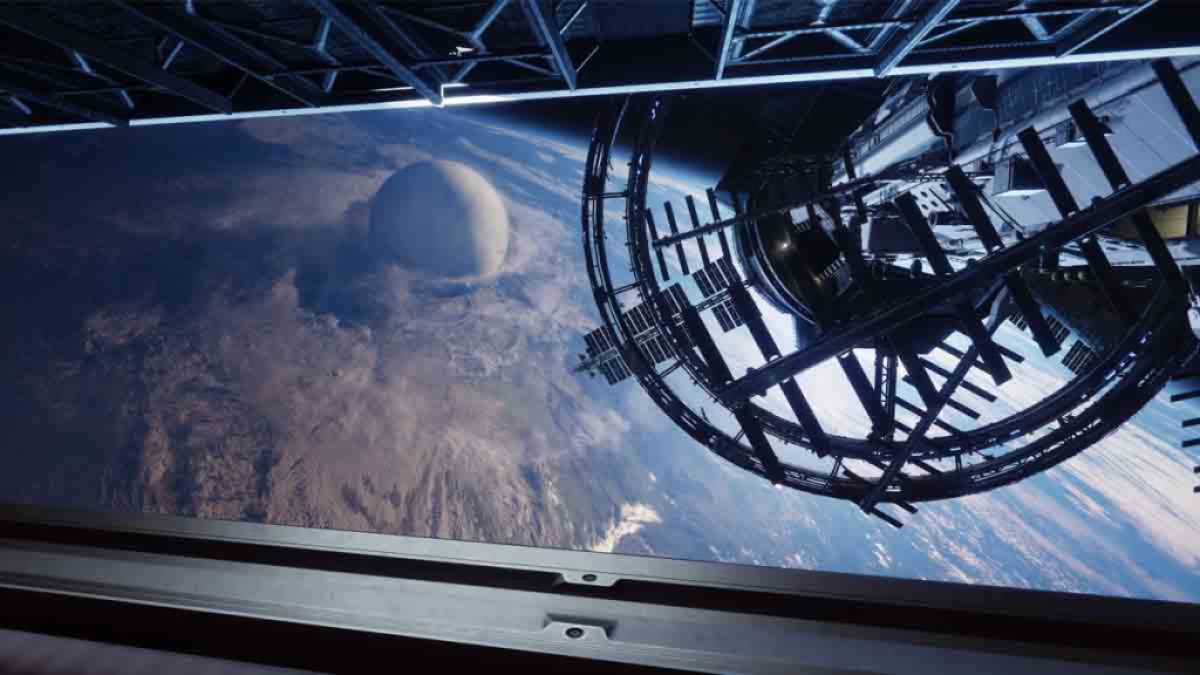 It seems silly to think back on now, but it's almost symbolic in a way. Destiny is a game about Guardians that have woken up after being dead for, usually, a very long time. Their past lives are gone, and they must tackle challenges that seem insurmountable regularly. When I found Destiny, I was mourning the loss of my life. I had lost my family, my sanity, and I felt adrift. It took me several years to find my feet, but eventually, I started to make significant progress.
Now, I have a clan that I regularly play with, and I can share my love of the game without feeling silly. My wife has become my Ghost, helping me back up each time I fall and always having my back, sharing in this adventure together. My son has grown and now runs Titan alongside me. It just seems that things keep getting better and better, and I partially thank Destiny and the teams behind it for that.
My story isn't a unique one. Gaming is an escape for many. It allows us to escape the reality of our situations for a time. It allows us a break and gives us a chance to catch our breath. I was just fortunate that I found a title I resonated with so much and that through it, I was able to pursue new interests and live a better life.
So, despite my son mocking the title of this piece as I wrote it, I don't think it's an exaggeration to say that Destiny saved my life. It came at a time when I needed it most and has always been there when I've felt down. Even if it was something as simple as booting up a strike to take my mind off a bad day, chasing a new Exotic, or buying four hardbound volumes of lore to read when I'm not playing, Destiny has pulled me out of many a dark place. I can only hope that it does that for you too.
For more Destiny 2 goodies, check out How to get the Star Baker Seal and Title in Destiny 2 on Pro Game Guides.