One of the additions to Disney Dreamlight Valley included in Update Three, a Festival of Friendship, was the new Premium Shop. Up until now, players could only spend Moonstones to unlock more tasks and items available through the Star Path, like this update's Centennial themed pass. The Premium Shop now gives players the ability to directly purchase Moonstones and use them to purchase unique items such as skins for their house, as well as pieces of clothing and decorations. However, fan reaction to the new shop has been a mix of shock and abhorrence at some of the prices. There have also been issues noted this week with what items were offered in the shop.
Disney Dreamlight Valley replaces two Premium Shop packages
To Gameloft's credit, they seem to be sticking to their promise of keeping items in the Premium Shop, which are purchased with Moonstones, and items found in Scrooge's Item Shop, which are purchased with Star Coins, separate. When two bundles in the Premium Shop were noted to contain items that were also available randomly from Scrooge's Shop, Gameloft quickly replaced the bundles. They have been issuing reimbursement to players via in-game mail. If you purchased either the Celestial Book Nook or the Scholarly Study Premium Shop Bundles, your Moonstones should be reimbursed to you. All players will receive the items included in these now removed bundles, as well.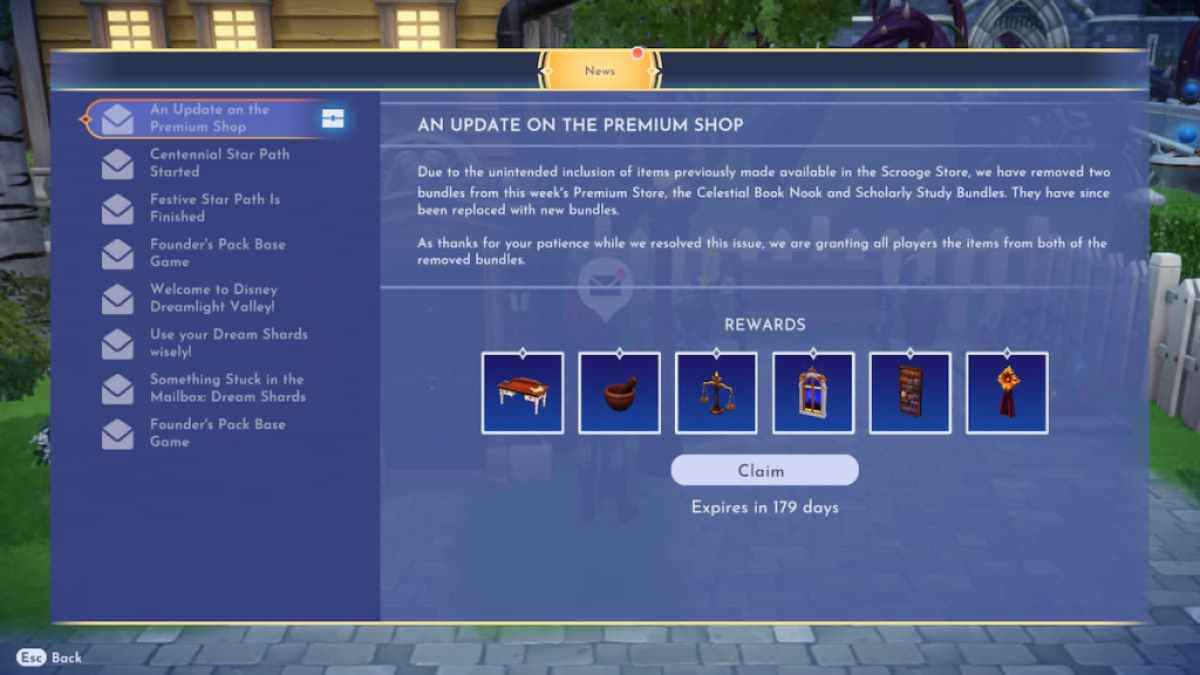 Related: How to complete Olaf Presents… "Dreamlight Valley" in Disney Dreamlight Valley
What Gameloft has largely not responded to are all of the Twitter comments and Reddit posts lamenting the average price of items in the store. If purchased in the largest package, you can buy 14500 Moonstones for $45 USD. This calculates out to about 322 Moonstones per dollar. While this may seem reasonable, what may not be is asking players to then spend 3,000 Moonstones on one unique house skin, or about $9.30. This is the current price of the Purple Cottage house skin available this week.
Looking for more info on other new features that were added to Disney Dreamlight Valley in Update Three? Check out What does Smart Transfer and Sort do in Disney Dreamlight Valley? here at Pro Game Guides.