Disney Dreamlight Valley has tons of dishes that you can cook, including desserts. But there are few five-star dishes as quick to assemble as Pastry Cream and Fruits. Use our helpful guide to get your hands on this fancy treat.
How do you make Pastry Cream and Fruits in Disney Dreamlight Valley?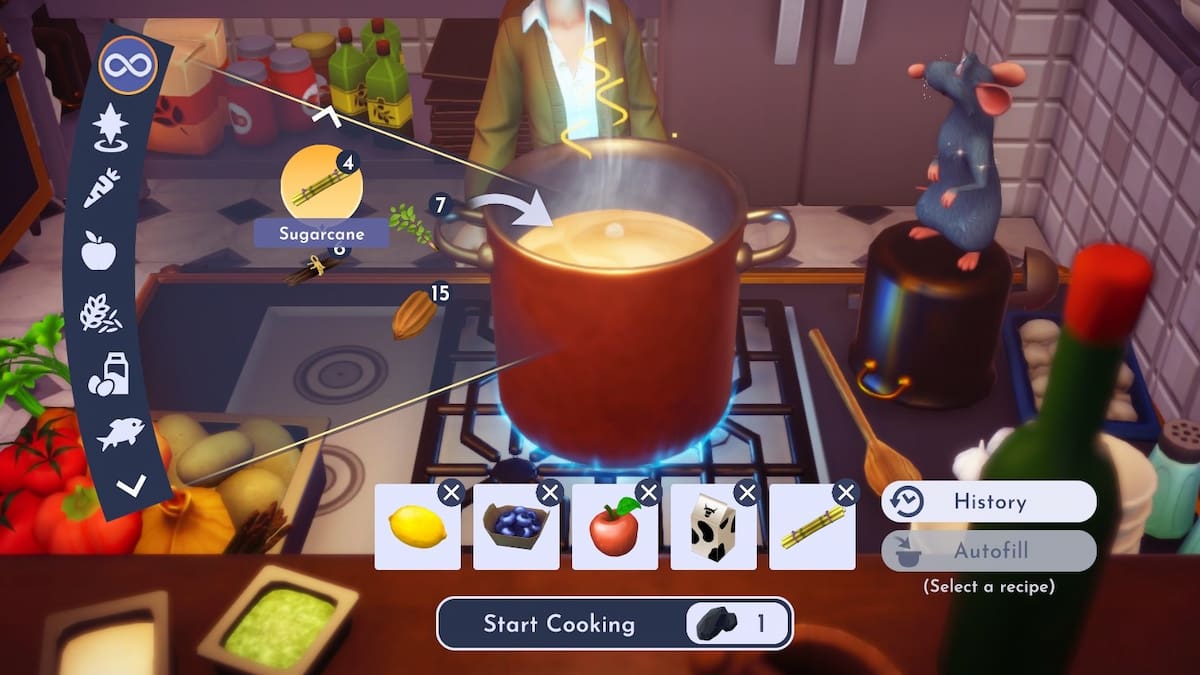 You'll need five total ingredients to cook the Pastry Cream and Fruits dish in Disney Dreamlight Valley. First, find three of any fruit (or a mix of three different fruits). This should be really easy, as fruit is found abundantly throughout the world.
Next, buy or grow some sugarcane. Finally, purchase some milk from Chez Remy. All of these ingredients are found rather simply, making it one of the easiest five-star recipes to make. Don't forget to make sure that you have at least one piece of coal in your inventory. You'll also need access to a stove, which can be found at Chez Remy, several characters' homes, or even in your own house.
Related: What is the Red Potato for in Disney Dreamlight Valley?
Disney Dreamlight Valley Pastry Cream and Fruits - Recipe
The recipe for Pastry Cream and Fruits is very straightforward. Simply drop all of these ingredients in a pot while interacting with a stove. Here's what to place in the pot:
Any (3) Fruits
Milk
Sugarcane
Then, use your coal to whip up this five-star dessert. Finally, the dessert will be placed in your inventory. You can sell the dessert, consume it, or give it to a character throughout the world as a daily gift. As an alternative, you can also hold on to the dessert in your inventory until a later date. Dishes will not spoil or expire.
Want to read more about Disney Dreamlight Valley? If so, check out All House Skins in Disney Dreamlight Valley ( and How to Get Them) on Pro Game Guides.