Disney Speedstorm is a free-to-play racing game featuring Disney and Pixar characters. It is being developed by Gameloft and set for release in Summer 2022. Starting June 6, 2022, players who have been accepted into the closed beta can begin racing.
Everything we know about Disney Speedstorm
Here's everything we know about Disney Speedstorm, such as when is the release date, how to sign up for the beta, and more!
What is the release date for Disney Speedstorm?
Disney Speedstorm will release sometime in the Summer of 2022, though the publisher has yet to announce an official date. Since the close beta will begin in June 2022, it is likely that the game would release sometime between late June and September 2022.
How to sign up for the Disney Speedstorm closed beta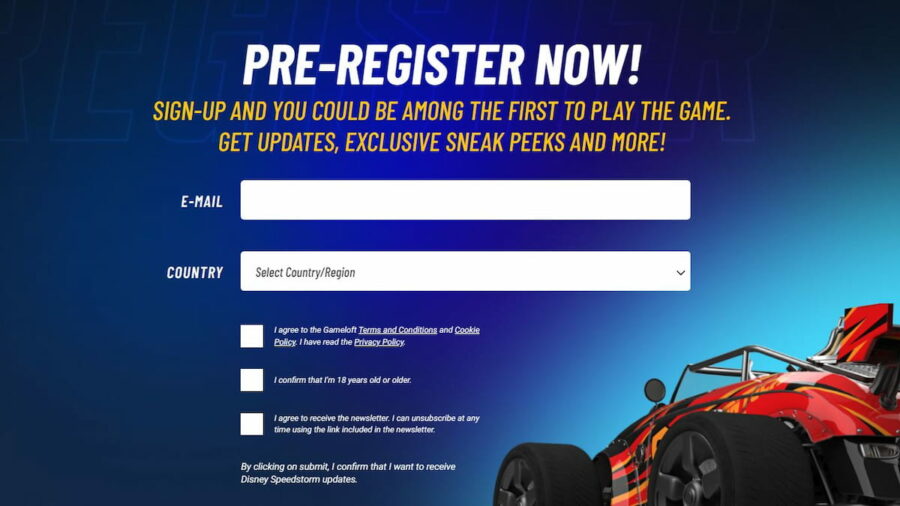 The closed beta for Disney Speedstorm will start on June 8, 2022. To sign up for the closed beta, navigate to the official website for Disney Speedstorm. Once there, scroll down and find the Pre-Registration Form. Fill it out and hit Submit. If Gameloft decides to invite you to join the beta, they'll reach out using the contact information you gave them.
What platforms will Disney Speedstorm be on?
Disney Speedstorm will be available to play across multiple platforms, all of which we've outlined below:
Nintendo Switch
PC (Windows, Epic Games, Steam)
PlayStation 4, PlayStation 5
Xbox One
Xbox Series X|S
Does Disney Speedstorm have Disney and Pixar characters?
Disney Speedstorm is a free-of-cost, multi-genre, arcade racing game with multiple different Pixar and Disney characters as the drivers. Sneak peeks from officially released photos, trailers, and promotional material hint at which characters will be seen. Mickey Mouse, Sully from Monsters Inc., Jack Sparrow, and more have been spotted driving cars in teasers.
Disney Speedstorm trailer
During the Nintendo Direct for Feb. 2022, Gameloft released a short trailer for Disney Speedstorm via Nintendo to share with fans. The trailer gives a quick look at gameplay, characters, and a tease of the action in just under a minute.
Want to read more about upcoming games? If so, check out What is Codename: Wandering Sword? Release date, gameplay, and more on Pro Game Guides.