Metro Stations in Dying Light 2 allow players to fast travel around the map. Dying Light 2 takes place in a dense open world, and traversal can be tough, which is where these Metro Stations really come in handy. Players won't be able to fast travel right away and will instead have to unlock the ability a little later in the game.
Each Metro Station (with the exception of some that will unlock automatically) will require players to travel inside and turn on the power to the station before it is operational. This is tougher for some stations, but knowing where the Metro Stations are is the first step to unlocking them.
District: Trinity - Old Villedor
Metro Station: The Holy Trinity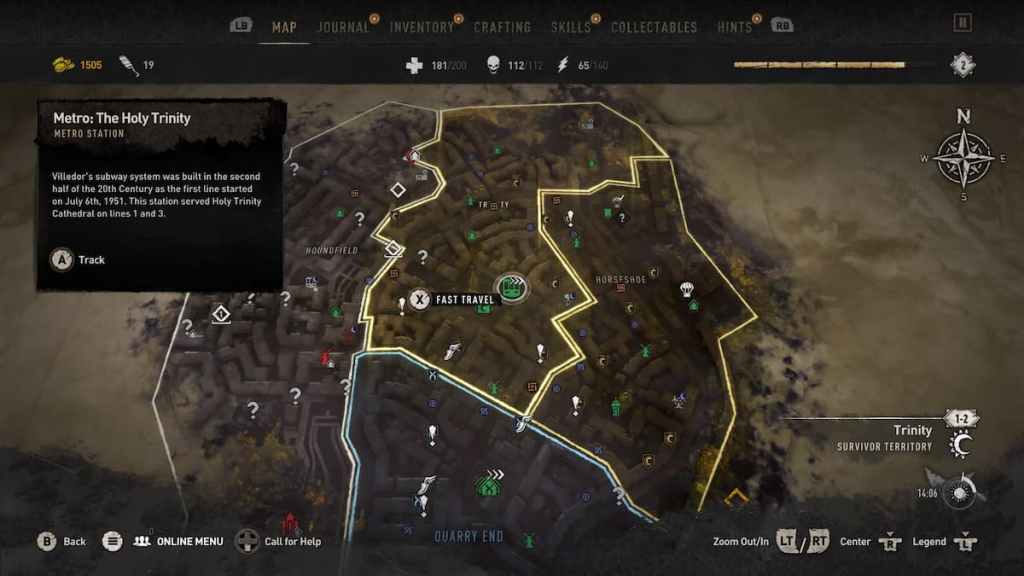 The Holy Trinity Metro Station will unlock automatically as players progress through the story. It will be locked if players encounter it before the scripted moment in the game's story, so no need to try to investigate this one too early.
District: Houndfield - Old Villedor
Metro Station: Hayward Square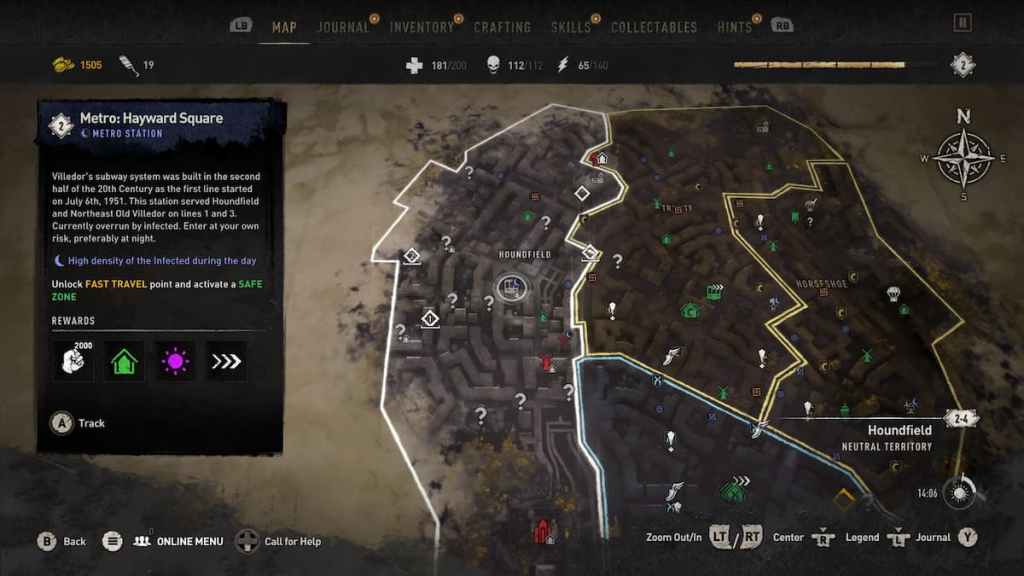 The Hayward Square Metro Station is the only one within Old Villedor that players will have to unlock themselves. This is a Metro Station that is best explored at night, as there are quite a few enemies inside that players will have to sneak by to activate the Station.
District: Quarry End - Old Villedor
Metro Station: Main Terminal Station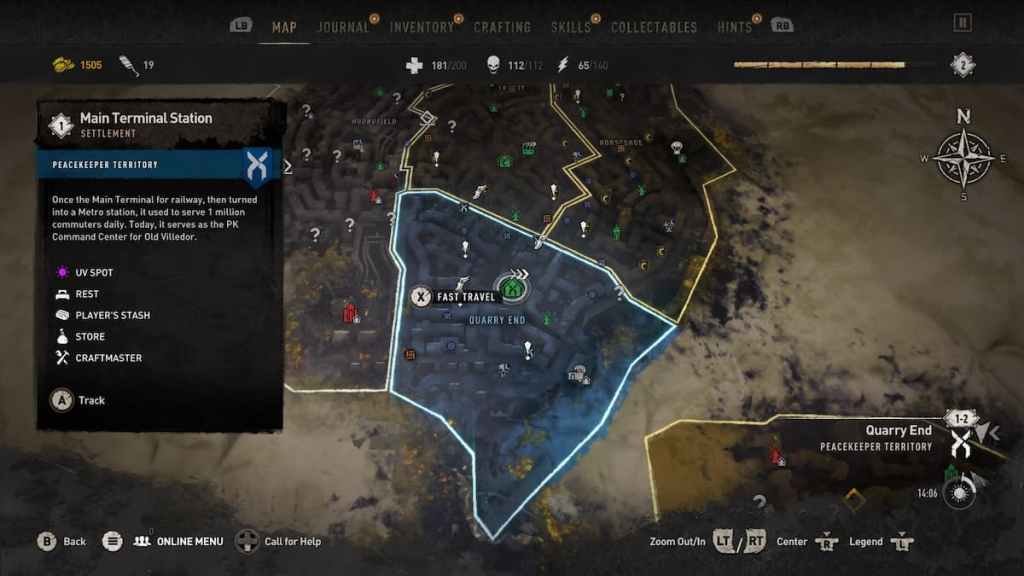 The Main Terminal Station is the headquarters for the Peacekeepers and will unlock via story progression. There is a windmill just to the southeast of this Station that's aiming toward the Central Loop.
District: Downtown - Central Loop
Metro Station: Downtown Court
The Downtown Court Metro Station is where players will arrive when they first get to the Central Loop. It unlocks during the mission attached to it.
District: The Wharf - Central Loop
Metro Station: Waterside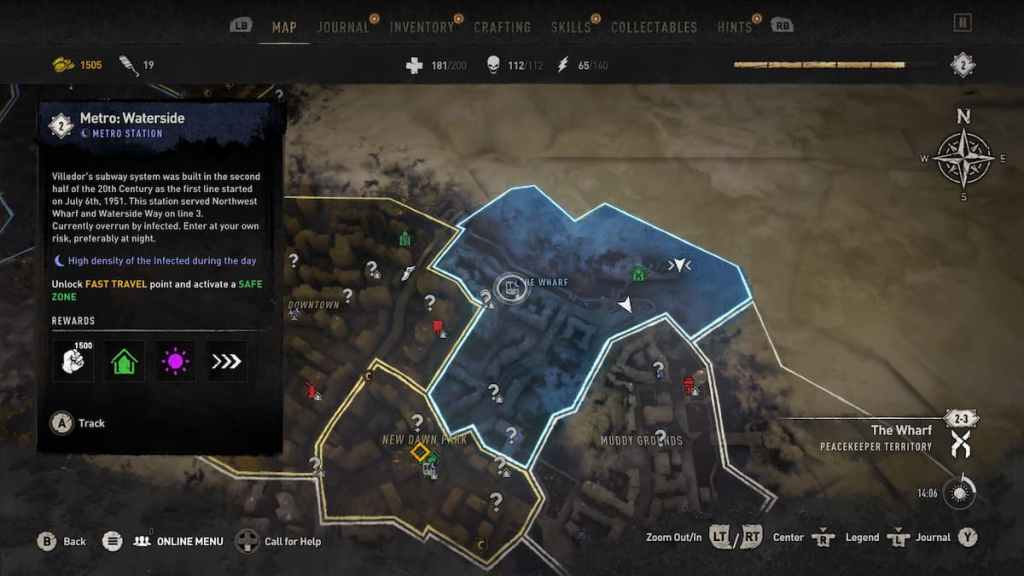 The Waterside Metro Station can be entirely avoided unless players are going for the Achievement/Trophy attached to unlocking all Metros.
Related: What is the Church of Saint Thomas safe code in Dying Light 2?
District: New Dawn Park - Central Loop
Metro Station: Newalls Crossing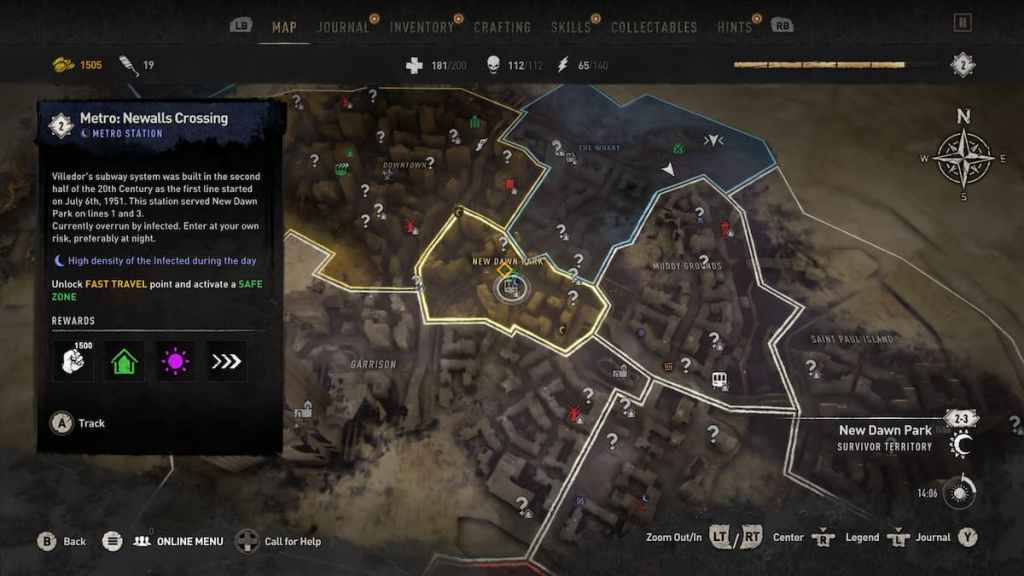 Newalls Crossing Metro Station is easy to get to and not hard to unlock. It's found at the base of the Fish Eye, which players will have to visit during the game's story missions.
District: Garrison - Central Loop
Metro Station: VNC Tower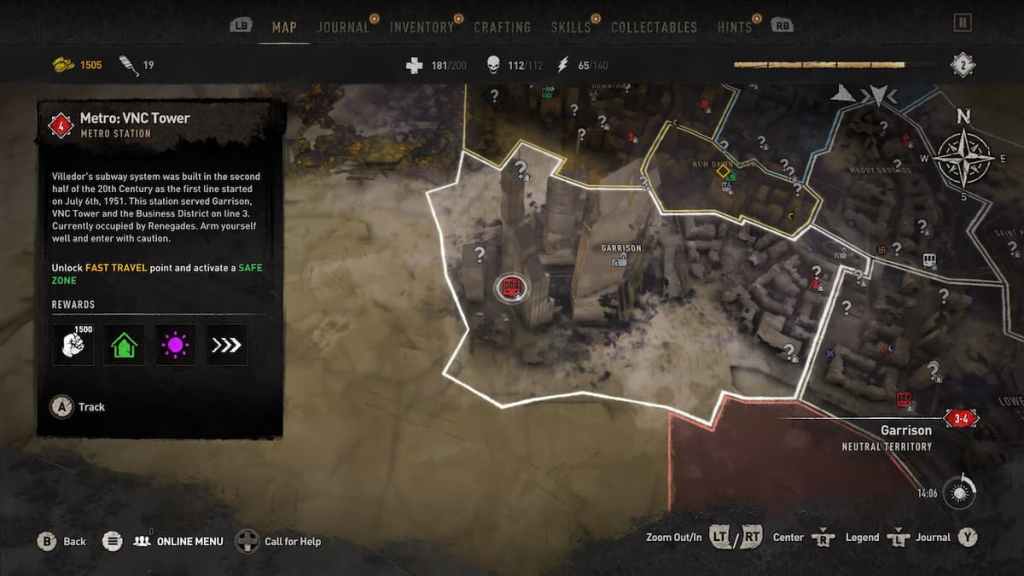 The VNC Tower Metro Station is a useful one to unlock early in the game, as players will frequent the Garrison District throughout the game's story.
District: Lower Dam Ayre - Central Loop
Metro Station: South Loop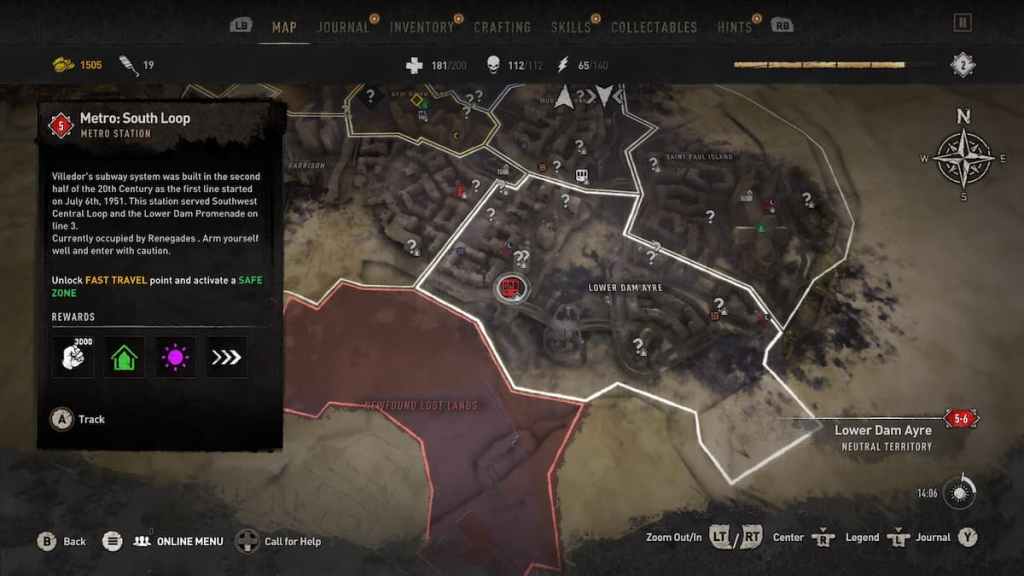 South Loop Metro Station is surrounded by many other points of interest. Near the Station is a safe zone and a radio tower, as well as a GRE Quarantine Building and a GRE Anamoly. There is a lot to do in this area, so this Station is worth grabbing.
District: Saint Paul Island - Central Loop
Metro Station: Cathedral
Players will travel near the Cathedral Metro Station during the story, so it is worth unlocking it then if it wasn't unlocked prior to the mission. This Station is another that is best tackled at night due to the large amount of infected in the area.
District: Muddy Grounds - Central Loop
Metro Station: King William Bridge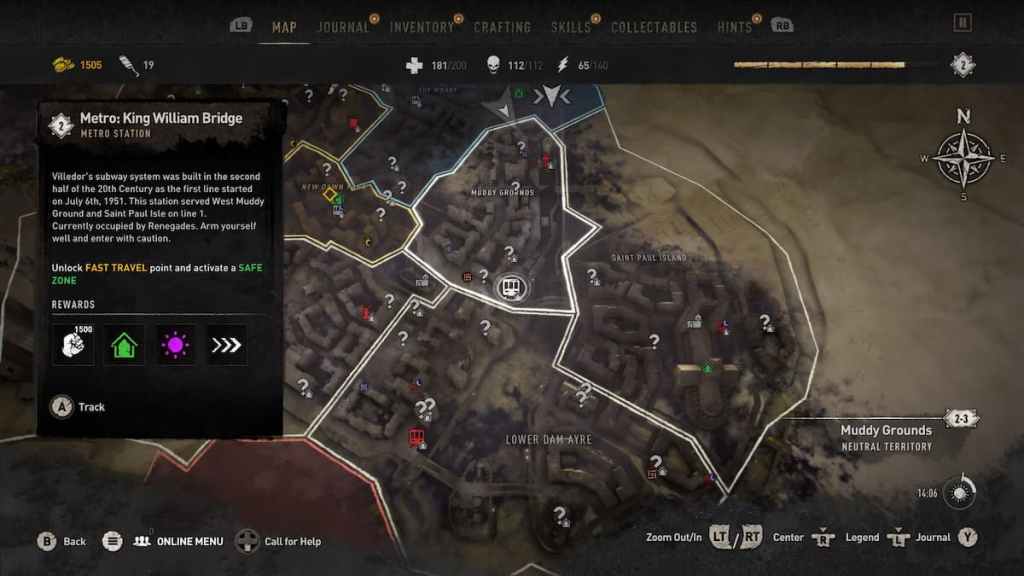 King William Bridge Metro Station is found in the southern area of the Muddy Grounds District and is a decently easy Station to unlock. Players could leave this one aside if needed, as this Station is pretty central to all of the others, making it not quite as useful as some of the far-reaching Stations like Cathedral or VNC Tower.
Interested in Dying Light 2 and want to read more? Check out Best weapon mods in Dying Light 2 on Pro Game Guides!