Like other FromSoftware games in the past, multiplayer is a big part of Elden Ring. Co-op play is done by summoning players to fight alongside the Host's world. To ensure that the correct two people are matched up together, a password must be used to matchmake with one another. This is done from the Multiplayer Menu after opening up the Pause Menu.
Passwords and Group Passwords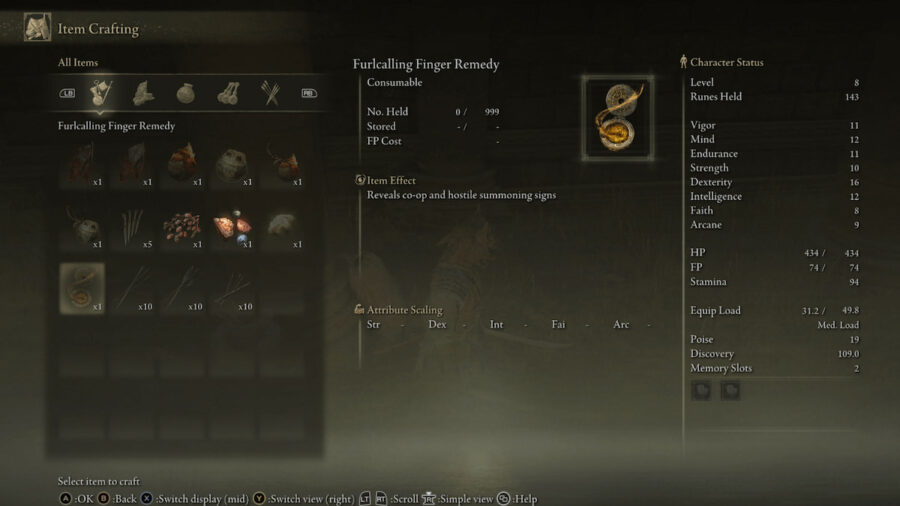 In the Pause Menu, selecting the Multiplayer option will take players to a separate menu where they can use their multiplayer items with or without a password. In the menu, items like the Tarnished's Furled Finger can be used as well as set up a password. If one player leaves their summon sign with their password enabled and another player with the same password set uses a Furlcalling Finger Remedy, they will see the first player's summon sign and no others.
Related: How to summon Spirits in Elden Ring?
When using a Group Password, players open up much more during co-op. Multiple summon signs, Bloodstains, and Messages will appear in the world from anyone using the same Group Password. This can be used for large events or just groups of friends who want to leave things behind for each other. Invasions will occur regardless of having a password set or not if a partner is summoned. When playing solo, only NPC invasions will occur in certain parts of the map.
For more Elden Ring guides, check out Should you fight the Tree Sentinel early in Elden Ring? on Pro Game Guides.