Speed is one of the most important attributes in Fifa and is always key to success in the game. It's one of the first skill sets that virtual managers look for while scouting in the game. Whether it's casual play or career mode, having a high speed is always beneficial and makes the gameplay much easier. EA has revealed the top 100 highest rated players for the upcoming FIFA 21, and here the top 10 speedsters in the game that fans need to keep an eye on.
Ferland Mendy (Pace 92)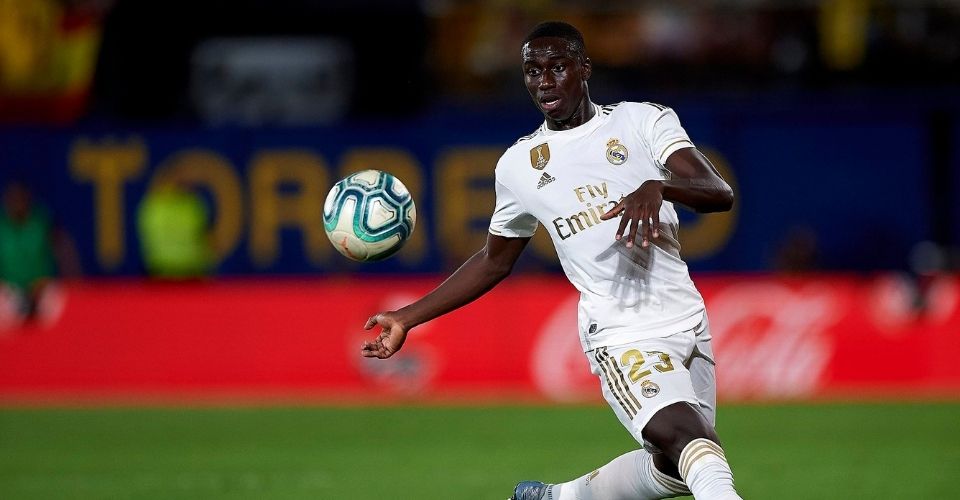 Although Mendy's rating card has not been revealed yet, it has been confirmed that he has a 92 overall pace which puts him in the top 10. Mendy's last season was full of ups and downs, with Real Madrid winning La Liga but crashing out of the Champions League. However, he is one of the fastest defenders in the world and still has a lot of room to grow.
Kyle Walker (Pace 92)
The 30-year-old Manchester City full-back is the only defender on the list. Walker had a good last season, and as a result, his overall rating has bumped from 84 to 85. He also received a one-point increase in his pace and now boasts a solid 92.
Raheem Sterling (Pace 93)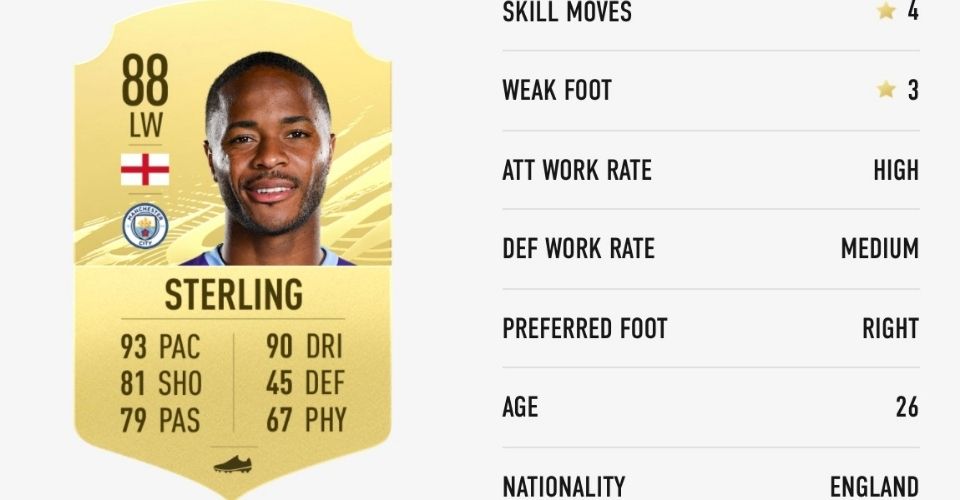 Kyle Walker's teammate Raheem Sterling also joins the list, all thanks to his impressive 93 pace. He was the focal point of Manchester City attacks last season and was decent throughout. Apart from being lighting quick, Sterling also has a super high dribbling rating (90).
​
Pierre-Emerick Aubameyang (Pace 93)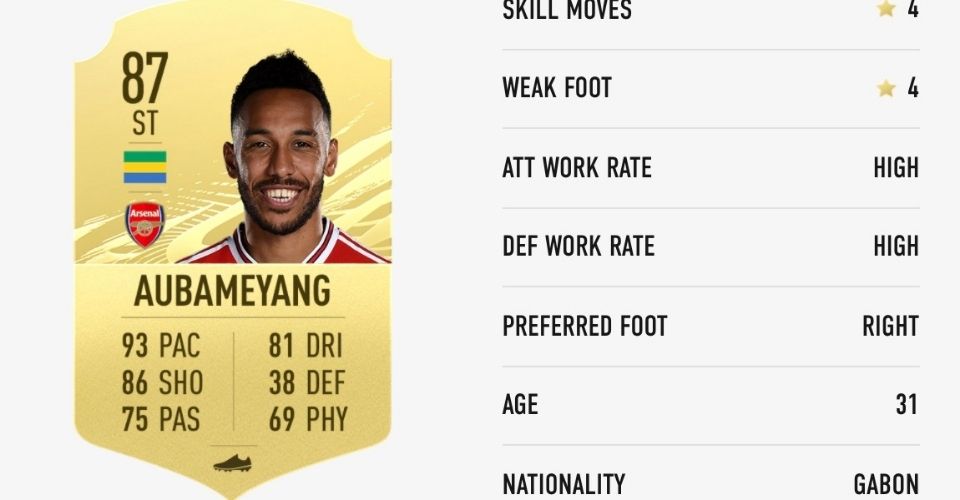 Although Arsenal did not finish inside the top 4, Aubameyang personally had a stellar season. He was just one goal shy from winning the Golden Boot, and his contributions were very important in securing both FA Cup and Community Shield for Arsenal.
Mohamed Salah (Pace 93)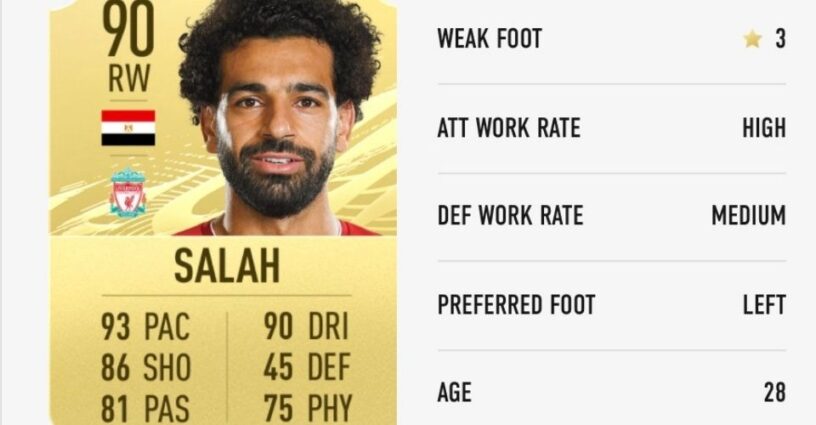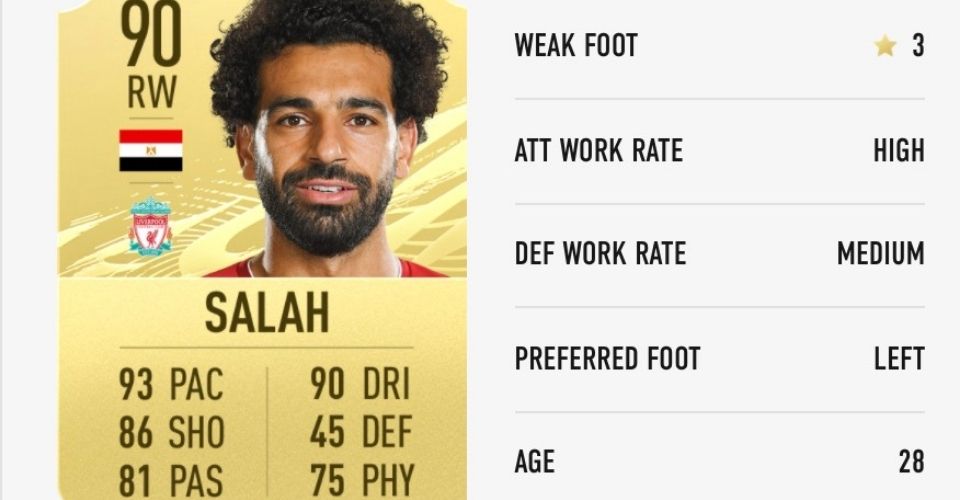 Mohamed Salah was pivotal in Liverpool's title-winning run last season. He performed well throughout the season and was arguably the best player for Liverpool last season. The Egyptian footballer will spearhead the Liverpool attack again this season and will aim for another title.
​Kingsley Coman (Pace 94)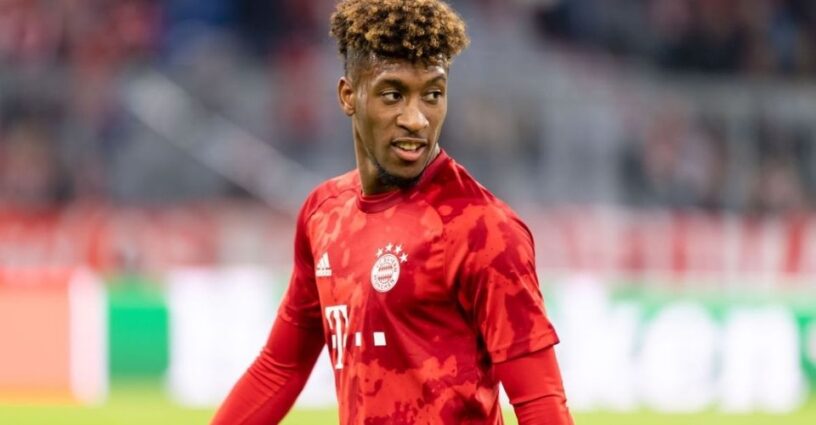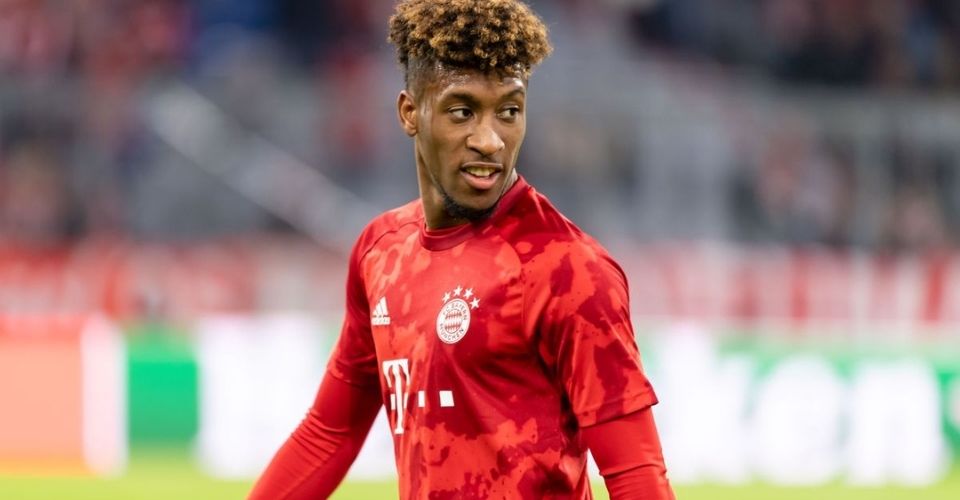 Kingsley Coman is a super talented youngster that is improving drastically with each passing season. Although he was often used in rotations last season, it was still enough to cement himself as one of the fastest players on the planet. Unfortunately, his rating card has not been revealed yet, and we don't have the full attributes for the player.
Leroy Sane (Pace 94)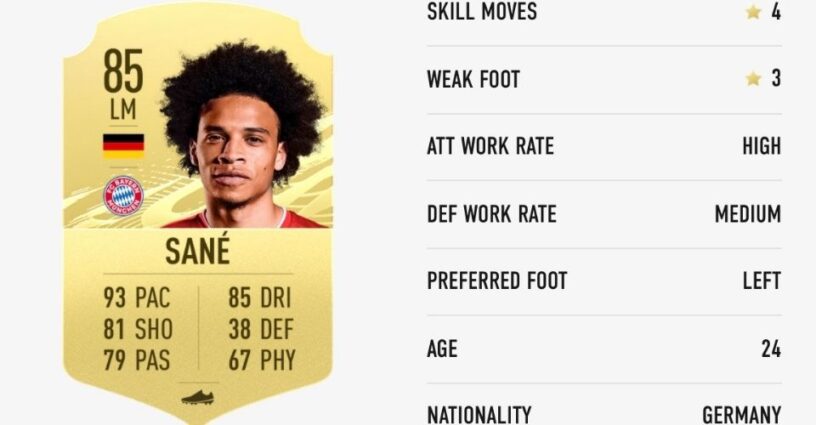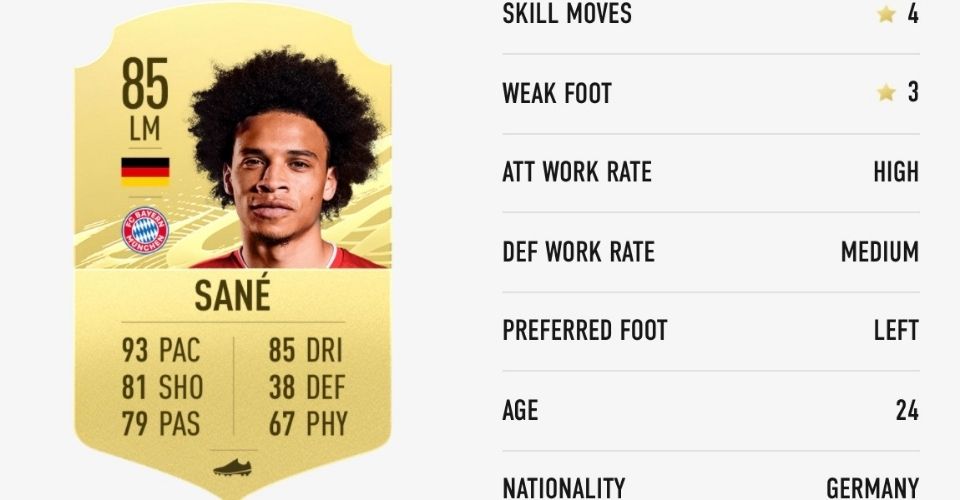 Despite being sidelined for most of the last season because of serious injury, Leroy Sane is still maintaining a high pace in FIFA 21. This is 2 less than what he had the last season but is justified because of him missing most of the action. However, the German is now close to full fitness and will have a chance to establish himself this season with his new team Bayern Munich.
Sadio Mane (Pace 94)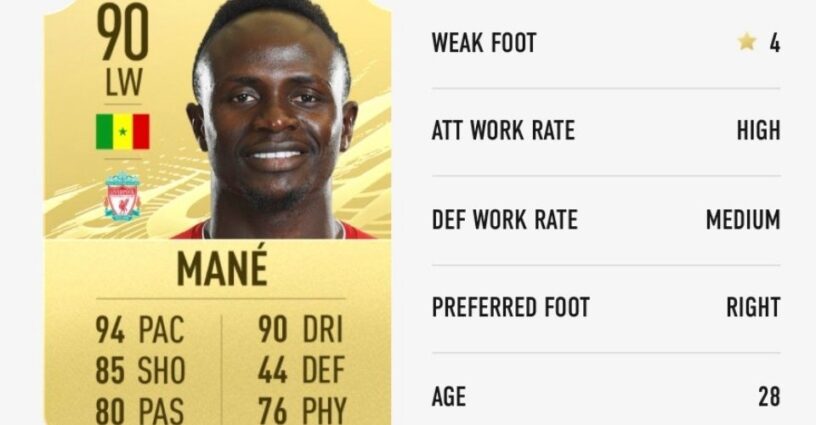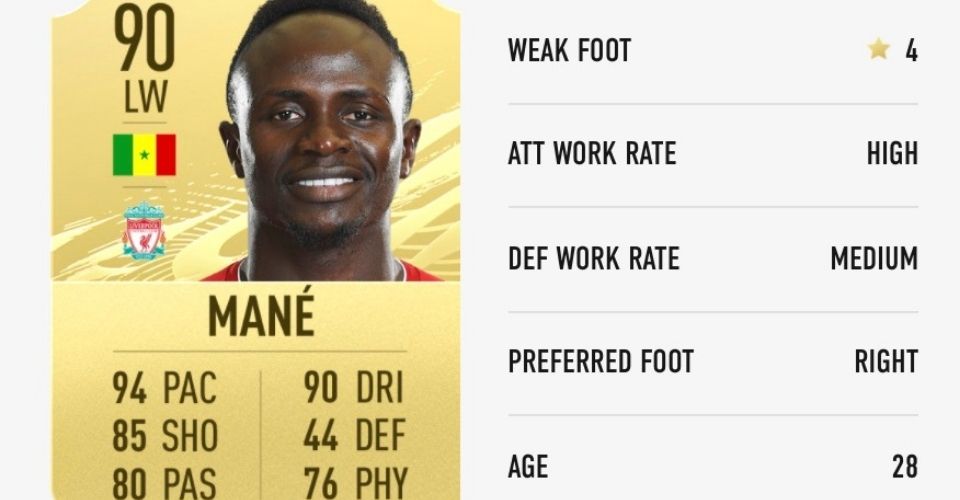 Sadio Mane is retaining his impressive 94 Pace from FIFA 20 after helping Liverpool to win their first title in a long time. He, along with Mohamed Salah, wreaked havoc throughout the season, forming one of the fastest attacking duos on the planet. His overall rating has also improved from 88 to 90 in FIFA 21.
Alphonso Davies (Pace 96)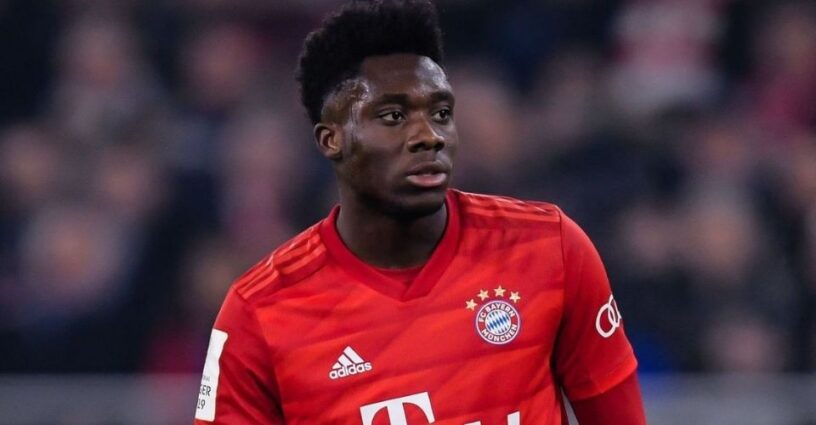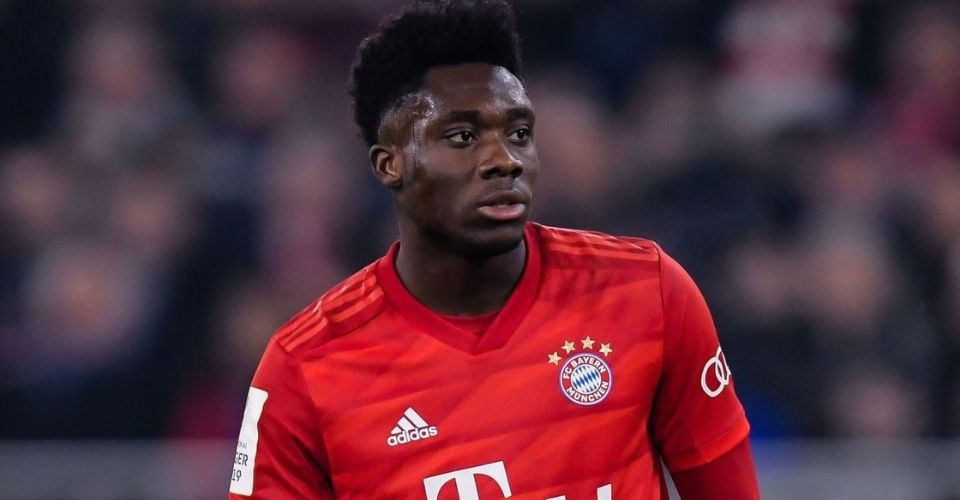 Rising to the top is Bayern Munich's latest sensation Alphonso Davies. After helping Bayern Munich in winning the Champions League and Bundesliga, Davies has now established himself as one of the best at his position in the world. He, along with PSG forward Kylian Mbappe, boasts the highest pace in FIFA 21. However, similar to his Bayern teammate Kingsly Coman, his rating card has not been revealed yet.
Kylian Mbappe (Pace 96)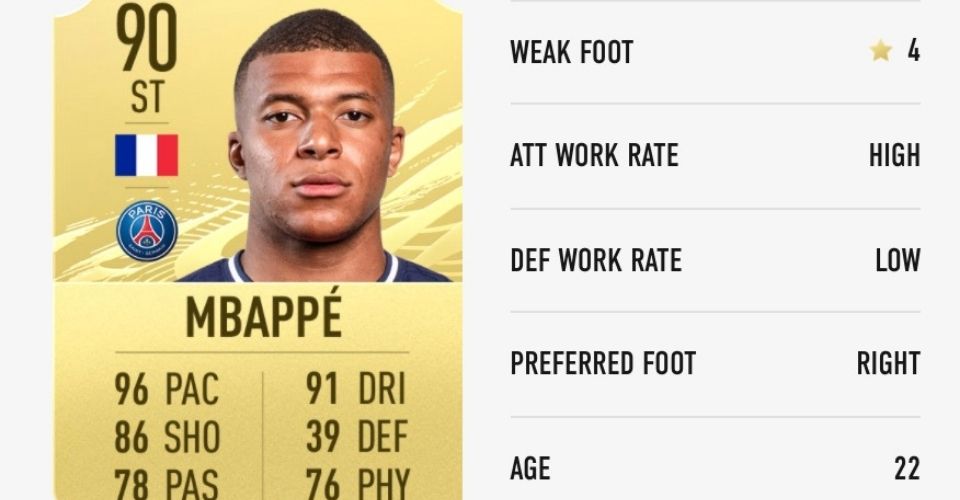 Although Mbappe couldn't lead PSG to Champions League glory, he was still sensational throughout the domestic split. It's no surprise that he is still the fastest player in FIFA, and rightfully so. He also received the same accolade last year, and it doesn't look like he is stopping anytime soon.
Some players can crack into the list later depending on their rating cards. However, it is unlikely that this list changes with the exception of one or two players. FIFA 21 is dropping on October 3 worldwide, and the pre-bookings for the game are now being accepted.