Final Fantasy XIV is absolutely full of colorful, unique characters for players to love. One such character introduced with the Stormblood Update was Soroban, a member of the Blue Kojin Tribe. A merchant-turned-resistance member, he aided the Warrior of Light and friends in liberating Doma. Afterward, though, he seemed to disappear.
Well, it turns out Soroban went on an exciting adventure of his own. With the Warrior of Light's help, Soroban meets four unknown guardian deities called Auspices, learns the unsung story of a previous Warrior of Light, and stops an ancient threat. This delightful side-story can only be experienced through the Four Lords quest line, so how do you unlock it?
Unlocking Auspicious Encounters
The Four Lords' questline all starts with a quest called Auspicious Encounters. To unlock this quest, first, make sure you have completed the following:
Main story quest Hope On The Waves
Reached Level 70
Once those conditions have been met, make your way to Hell's Lid in The Ruby Sea. You'll find Soroban and Tataru waiting for you with this quest. Accept it, use the duty finder to enter Hell's Lid, and complete the dungeon to meet the first of the four Auspices, the tortoise Genbu. You'll end up in a new location, the headquarters for this quest line—Reisen Temple.
Genbu wants the Warrior of Light's help in preventing the awakening of a monstrosity from the past, but this hefty task cannot be done without the other three Auspices. Unfortunately, they've become corrupted with malice, and it's up to players to purify them through combat. Agree to help Genbu, and he'll introduce you to the next Auspice.
Byakko and the Jade Stoa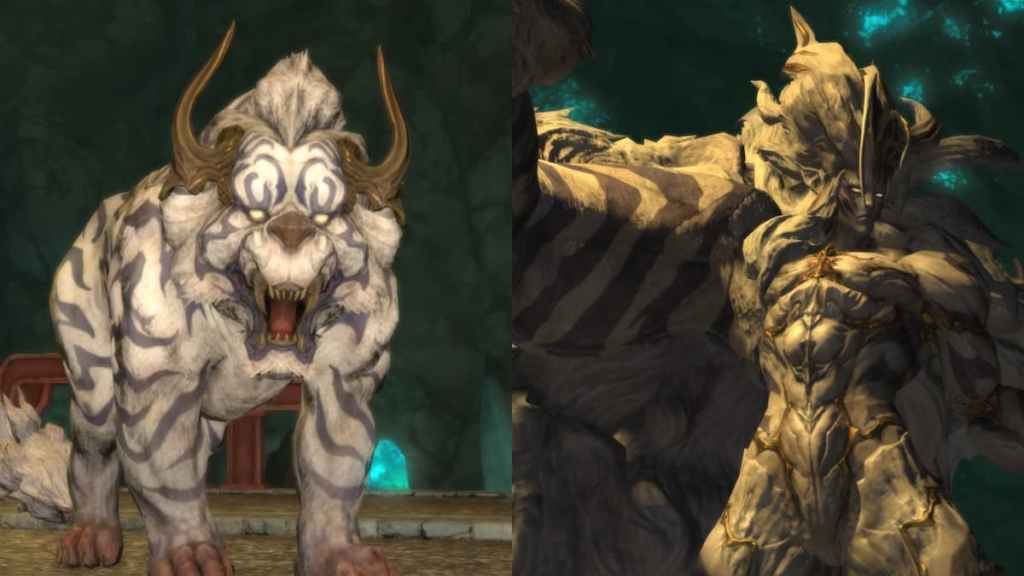 Related: How to download the Final Fantasy XIV Trial Version on PlayStation
Byakko is the next Auspice in line, a fierce and majestic white tiger. Speak with him, and he'll challenge the Warrior of Light to meet him in a secluded area for their fight. Use the duty finder to enter the Jade Stoa, defeat him, and return to Reisen Temple.
Speak with Genbu to learn that players can now access Reisen Temple by speaking to the NPC Furi in Hell's lid. Players also learn that Soroban has been tasked with training to become an Auspice. As such, he can't leave Reisen Temple and asks the player to let his fellow Blue Kojin know he won't be home for a while. Head to Tamamizu and speak with the NPC Bunchin to complete Auspicious Encounters quest.
Meeting the remaining Auspices
To continue the quest line, speak with Bunchin again, and he'll send you back to Reisen Temple with a message for Soroban. There are still two more Auspices for players to meet and beat, along with more of the lore surrounding them, their connection to a previous Warrior of Light, and the conclusion to Soroban's Auspice journey.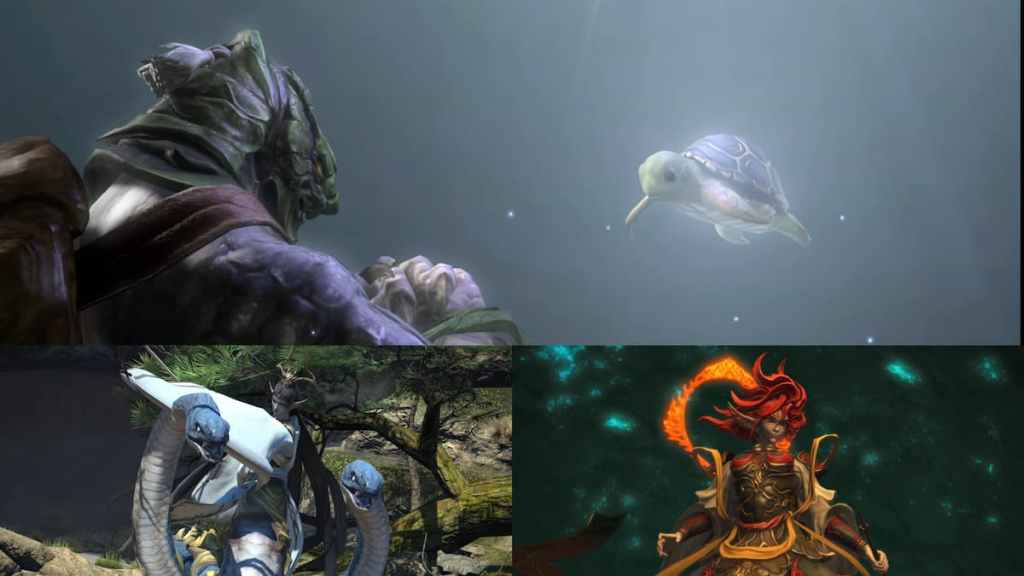 The story of this quest line has no bearing on the main story but is still a fun departure that players will enjoy. Clearing each duty and speaking with the Minstrel in Kugane will also allow players access to the Extreme versions of these fights, which have all sorts of good rewards like mounts and unique Auspice-themed weapons. So get out there and experience The Ruby Sea's hidden history!
Looking for more great Final Fantasy XIV content? Check out How to get the Lynx of Divine Light Mount in Final Fantasy XIV Endwalker here on Pro Game Guides.