In Patch 6.15 of Final Fantasy XIV: Endwalker, a new side quest expanding on the new direction that the diminutive bookkeeper and ally of the Scions of the Seventh Dawn, Tataru Taru, was added. In this quest, we get to see how Tataru plans to continue her new business of selling weapons and adventuring equipment. Here's how to complete the Small Business, Big Dreams quest in FFXIV.
Continuing Tataru's Grand Endeavour
Make sure you've completed all the Newfound Adventure post-Endwalker Main Story Quests. This means all the quests that released in the 6.1 patch, continuing the MSQ. Just in case you've forgotten to do this, the Newfound Adventure quests can be started by talking to Tataru herself at X: 6.0, Y:5.9 at the Rising Stones in Mor Dhona. Once you've completed all these quests, Mehdjina will appear in Old Sharlyan for you to start the Tataru's Small Business quest, the latest of the Tataru's Grand Endeavour quests.
Related: How to unlock the Ameliance Leveilleur Custom Deliveries in Final Fantasy XIV
Talk to Mehdjina in Old Sharlyan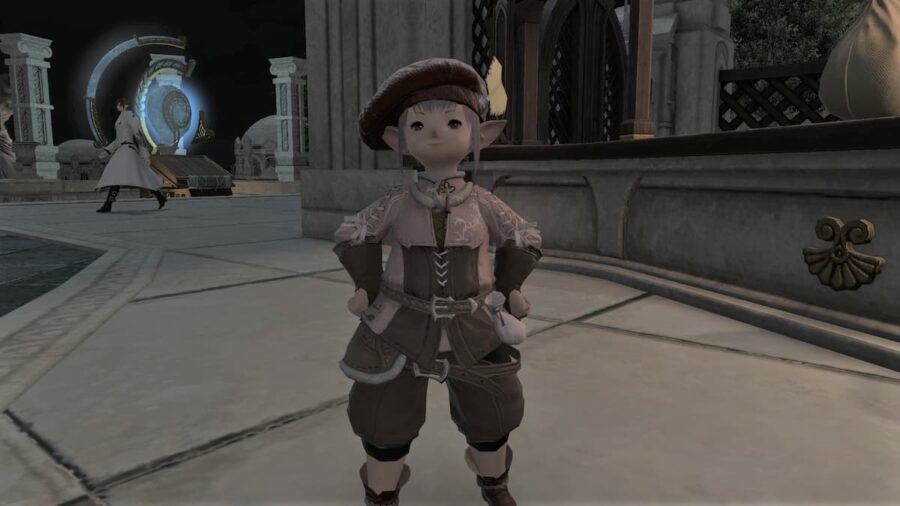 To start the quest, head to Old Sharlayan, X:11.8 Y:9.8, and talk to Mehdjina. After talking to Mehdjina, Tataru will arrive and apprise you of her new plan. She's attempting to expand her business by getting work from the three major city states of Eorzea. And as such, she expects you to talk to representatives of each city state and convince them to use her wares.
First, you'll need to head to Limsa Lominsa and talk to Hasthwab, at X: 5.4, Y: 15.1, aboard the Astalicia, the ship of the Blood Executioners pirates. This will lead to a conversation with Sicard, who will accept the sample wares. Next it's off to Gridania to talk to Mother Miounne in her usual spot in the Carline Canopy. This then allows you to start a conversation with A-Ruhn-Senna, where you'll also offer him the wares.
Finally, head to Ul'Dah, where you'll need to talk to the Coliseum usher at X: 10.8, Y: 11.3, The Steps of Thal, near the Gladiators Guild. Here, you'll talk to Pipin and once again shill Tataru's wares to great effect. Along with this, Pippin tells you about a necklace seemingly long lost by Tataru, but in disrepair.
Repairing the Necklace for Tataru
Returning to Mehdjina in Old Sharlyan, speak to Mehdjina. Between you, Mehdjina, Varsarudh, and Pipin, the plan is now afoot to repair the necklace that once belonged to her mother. Varsarudh suggests you gather keepsakes from the other two business partners, Sicard and A-Ruhn-Senna. The quest then ends, with the implication is that this quest line will continue in the future!
For more Final Fantasy XIV guides, why not check out How to unlock the Arkasodara beast tribe quests in Final Fantasy XIV on Pro Game Guides.