In May 2021, Final Fantasy XIV fans were teased with the announcement of a new collaboration with Stratocaster. A beautiful, vintage-style Stratocaster electric guitar was unveiled as part of the collab, with details of a pre-order and general release promised at a later date.
Beyond this, Final Fantasy XIV added an electric guitar to the in-game Bard role while in performance mode. In addition, the in-game model was designed to look like the real Stratocaster, further building the hype.
Related: How many active players does Final Fantasy XIV have?
Now, after almost a year of waiting, the Stratocaster is on sale at Fender's website and selected retailers. Details of the official release were buried away in the official press release for Final Fantasy XIV: Endwalker patch 6.1, with the release tentatively teased to be available in May. And now, just four days into the month, the Stratocaster is here.
The Final Fantasy XIV Stratocaster certainly looks the part. From the Fender product description: "The FFXIV Stratocaster is highlighted with special game badging in the form of a meteor symbol inlaid into the 12th fret and a numbered neck plate decorated with the Final Fantasy XIV logo."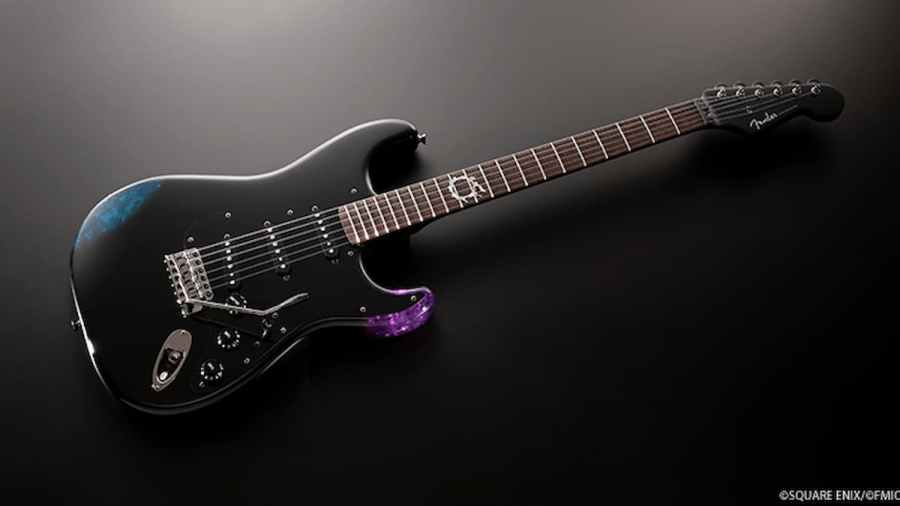 The guitar is adorned with all kinds of incredible details and nice touches. A personal favorite of ours is the "Limit Break switch," an inbuilt modulator that creates thick, overdriven sounds. 
While the Stratocaster is definitely on the niche side of things and is probably only for the more musically-oriented Final Fantasy XIV fans, it's still an incredible piece of merchandise. And even its $3,499 doesn't make it the most egregious markup from a standard Stratocaster, which often retail for around $2500 at the high end—especially not when compared to the $14,000 Terra statue that was announced last month.
For more Final Fantasy XIV news and information check out How to get the Nixie minion, Drippy, in Final Fantasy XIV on Pro Game Guides.