With the announcement of Final Fantasy XIV: Endwalker, one of the most teased features was the inclusion of Island Sanctuaries. First revealed as early as February 2021, Island Sanctuaries are a new solo feature that will reportedly allow you to let your minions run free, farm, place buildings, and customize a brand-new area.
The content has been compared and contrasted to Final Fantasy XIV's Ishgardian Restoration, which currently allows groups of players to team up to repair a damaged city. In a PCGamesN interview, FFXIV director Naoki Yoshida stated that the FFXIV team is working on a system that empowers solo play.
"Think of it as a mode that allows you to create your own space without the need to fulfill requirements set up by others or competing with other players," said Yoshida. "You can tend to your animals and crops, expand the territory on your island, and let your minions roam free. As such, it's a mode through which you can enjoy the slow life."
Related: When does the Island Sanctuary release in Final Fantasy XIV: Endwalker
FFXIV Island Sanctuary Release Date
The Final Fantasy XIV Island sanctuary will release in the 6.2 patch, which is scheduled to release in late August 2022.
Everything we know about the FFXIV Island Sanctuary
In the July 1, 2022 Live Letter, Yoshida confirmed a huge amount of information about the island sanctuary. First, it's going to be huge. In this partial screenshot, we got a glimpse of the smallest part of the island (with Roegadyn for scale).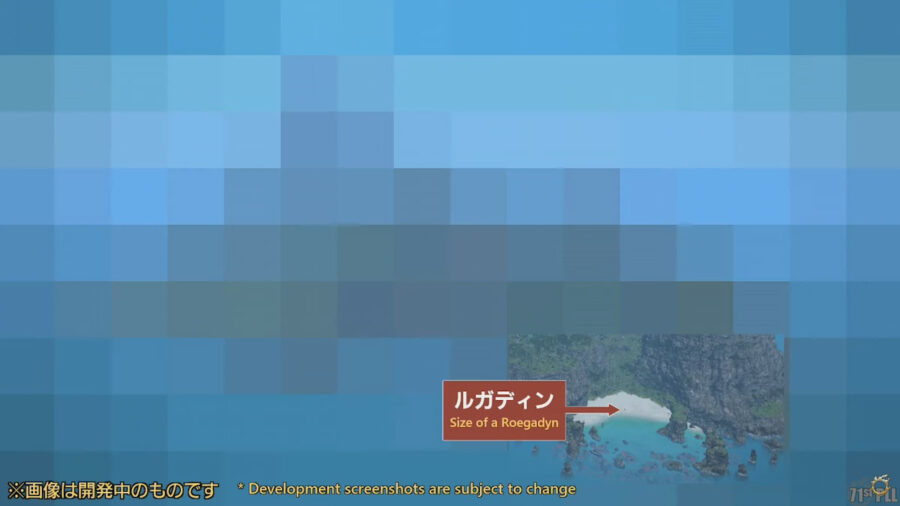 As you can see, that's a huge island. The Live Letter also confirmed the Island Sanctuary will be agnostic to other content. What does that mean? Well, you won't need to have leveled up your crafters and gatherers to take part in activities on the island. Items from the island will have their own inventory, and you'll earn your own Island Sanctuary currency to use there.
Island Sanctuary Activities
In the Live Letter, we were given a huge list of activities that you can take part in at the Island Sanctuary. These include:
Gathering Materials from nature

Island-specific materials won't take up separate inventory space

Craft tools from gathered materials

Tools help harvest new resources more effectively

Grow Crops

Plant and cultivate seeds you find on your island (separate from existing housing crops and seeds)

Collect and care for various creatures

Keep an eye out for rare coloring and unique critters!

Build a base of operations

Customize its appearance and unlock further tools for development

Release the minions!

Place your favorite minions so they can wander freely within your base

Create handicrafts

Assemble collected material into handicrafts and export them. Align exprots with market demand for best possible results

Handicrafts will be sold for island specific currency, not Gil
Gameplay and market prices not affected by other players

Earn Rewards

Exchange island currency for special items

Socialize with friends

Invite visitors or travel to islands of friends and free company members
We're also expected to get even more details in FINAL FANTASY XIV Letter from the Producer LIVE Part LXXII. Although at the moment, we have huge amounts of information and eagerly await the release in August.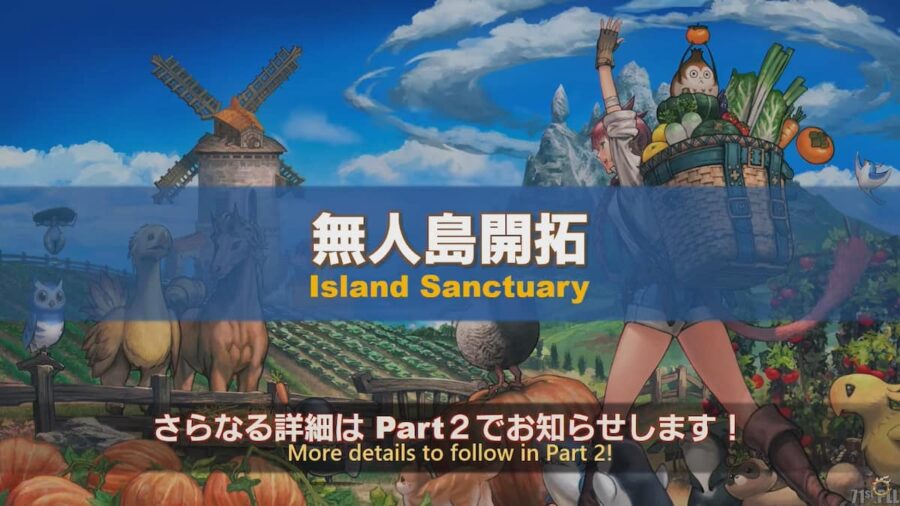 Related: Final Fantasy XIV has released a Megashiba mount and a new Street Wear glamour on Mogstation
Impressions of the FFXIV Island Sanctuary
Overall, Island Sanctuaries seem to be a great way to add something akin to Player Housing that's accessible to all players. If this is sounding like some over-the-top, Animal-Crossing-meets-the-World-of-Warcraft-Garrison system, then you might be on the right track. While there's a strictly limited number of Player Houses in Final Fantasy XIV at the moment—with only several thousand per server— every player will get their own Island Sanctuary. And on their Island Sanctuary, they'll be able to place items, farm, and do many of the things players with houses have been able to do exclusively.
The customization sounds ambitious, but it's not unheard of. Notably, it sounds remarkably similar to the Housing system in the now-defunct MMO Wildstar. In that game, player housing was fully customizable but could bit filled with items and furnishings that grant buffs and bonuses. It feels like Island Sanctuaries could be a familiar return to this style of gameplay.
For more information on upcoming Final Fantasy: Endwalker content, check out When do Final Fantasy XIV Endwalker's raids release? on Pro Game Guides.