For Honor is a fast-paced action game that delivers two smoking barrels worth of brutality and cutting edge multiplayer gameplay.
Saddled with a complex but incredibly rewarding combat system, the Ubisoft title stands tall as one of the most memorable highlights of 2017. But what is the Marching Fire Edition, and how does it compare to the standard launch version?
Related: How to play each class in For Honor's Knight faction
What is the difference between For Honor: Standard Edition and Marching Fire Edition?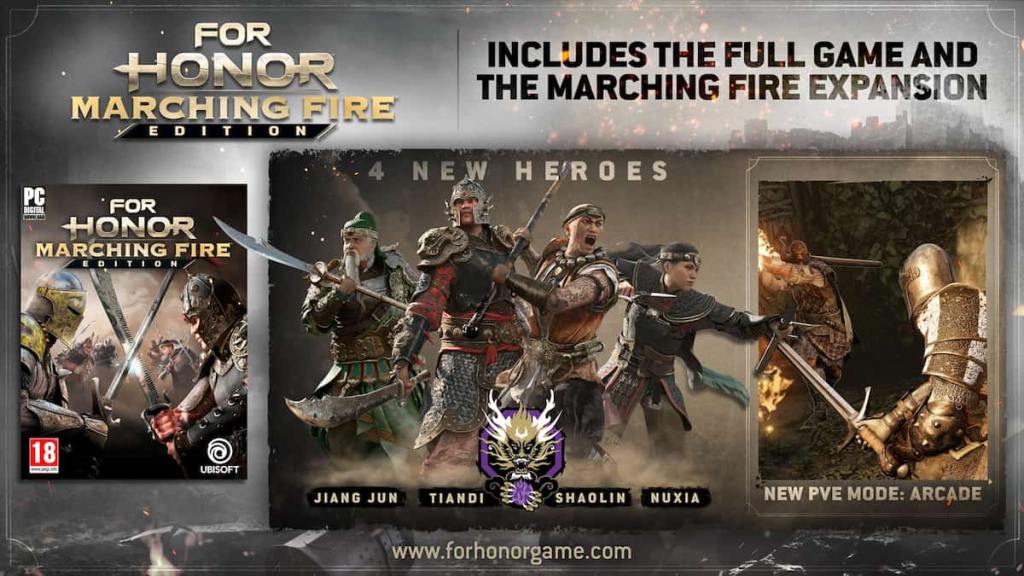 Unlike the launch edition that came out in 2017, Marching Fire Edition comes with a number of additional perks, mainly the Marching Fire Expansion itself.
For Honor: Marching Fire Edition
For Honor (Base Game)
For Honor: Marching Fire Expansion
New Hero — Jiang Jun
New Hero — Tiandi
New Hero — Shaolin
New Hero — Nuxia
New PvE Mode — Arcade
For Honor: Marching Fire Edition comes included in the Ubisoft Connect app for PC. It can also be played via Xbox Game Pass, and Game Pass Ultimate.
What is For Honor?
For Honor is a single-player action title developed and published by Ubisoft. In the game, players control a hero from one of five factions: Knights, Vikings, Samurai, Wu Lin, and Outlander. However, unlike full-frontal combat games, For Honor casts its focus on one-to-one duels, all of which feature complex battle mechanics.
For more For Honor content, be sure to check out How to play each class in For Honor's Samurai faction right here on Pro Game Guides.