In Forager, there are many Galaxy Puzzles you must solve to progress through the game. In this guide, we will explain how to solve the Skull Galaxy Puzzle. This puzzle comprises four riddles for you to ponder.
Skull Galaxy Puzzle Solution
With each of this puzzle's riddles, you must determine what object it is talking about and place it in the pillar next to the riddle. Some of them are fairly easy, and others will have you face-palming when you realized what the answer is.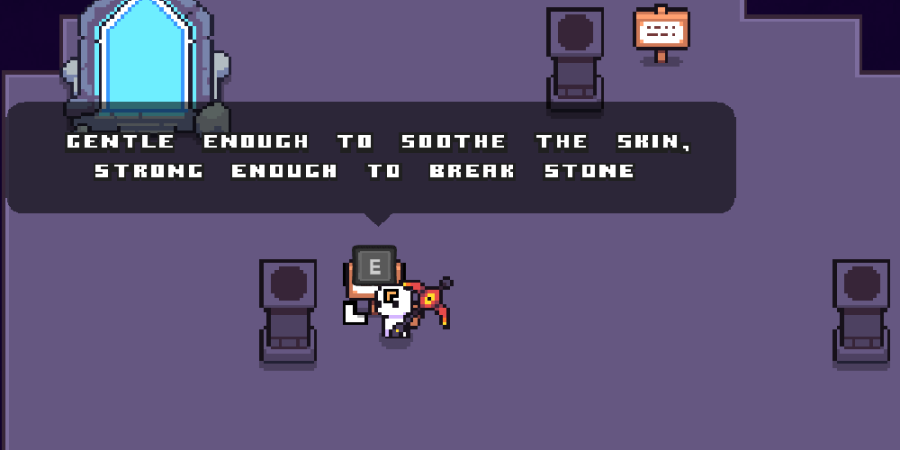 There isn't a way to guide you through this puzzle without giving away the solution. If you were hoping to avoid spoilers, the only thing we can recommend is to go through the list of objects in the game to see which of them most closely match the riddle.
Related: How to Solve the Fire Galaxy Puzzle in Forager | Fire Galaxy Puzzle Solution - Pro Game Guides
Solution
Refer to the list and the image below for the solutions to each riddle. Place them in the pillars shown in the image, and you will solve this clever puzzle!
Top: Key | Left: Water | Bottom: Fish | Right: Paper
When you solve the Skull Galaxy Puzzle, you are awarded five chests. The largest chest must be unlocked with a Key. Upon opening it, you are given the Skull Galaxy Seal and a Spirit Orb.
Do you need Saplings for some recipes? Check out our guide on How to Get Saplings in Forager!