Forspoken is a tale of a woman thrust into a magical land with no one to help her, aside from a mysterious voice in a magical bracelet. Set to release on January 24, 2023, publisher Square Enix has delighted players with a demo made available weeks ahead. I had the chance to sit down and work through the surprisingly comprehensive demo on PlayStation 5. There's plenty of magic, that's for sure, but is there heart?
Forspoken Combat - Battle Mage Embodiment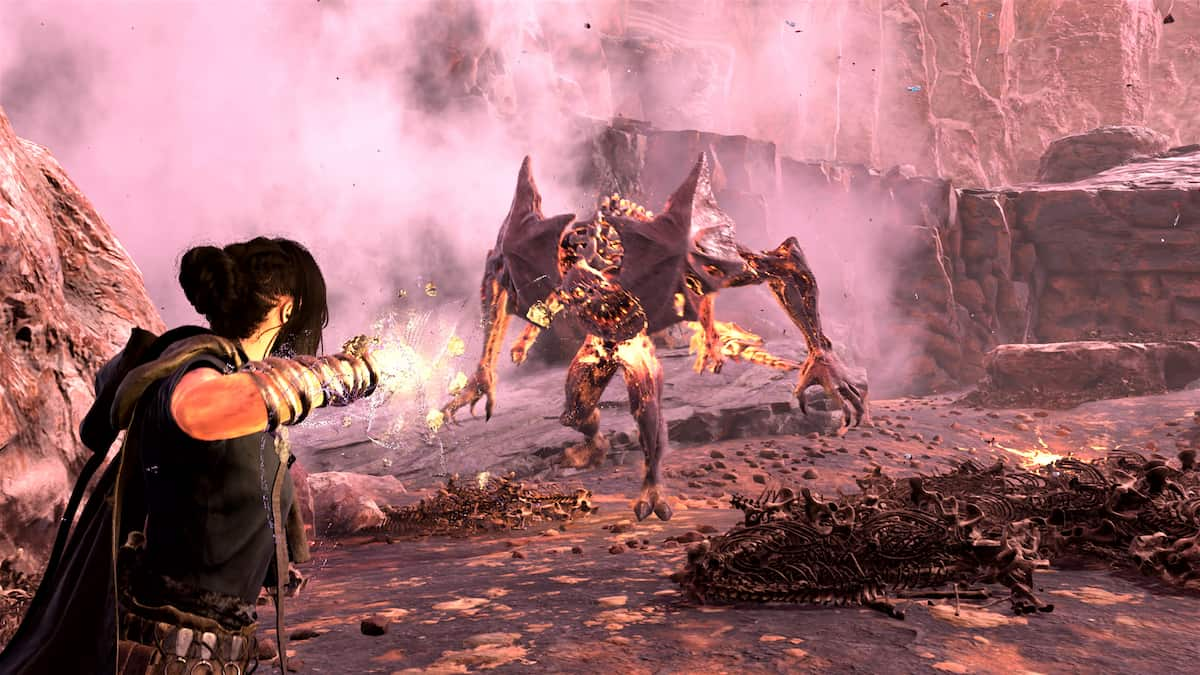 When I think of magic in gaming, it usually hearkens back to traditional JRPGs for which Square Enix became famous. I think of backline casters channeling and unleashing spells like Fire or Blizzara. They're squishy, wear long robes, and are glass cannons requiring tankier classes' protection.
This is definitely not the case with Frey. She is a powerful spellcaster who can hold her own against swarms of foes and larger, more powerful boss encounters. She has two schools of magic available to her, ranged earth attacks with nature control, and melee-focused fire attacks with large splash damage.
Switching between the two schools of magic is as simple as pressing Left or Right on the D-Pad. This offers a full sweet of new abilities that can be employed against foes to exploit their weakness to particular elements. While many enemies in the demo were susceptible to fire damage, using the tangling vines of nature magic to hold them in place so I could quickly switch to my fire aspect and unleash a tidal wave of fire was supremely satisfying.
Combat did feel a little clunky at first, but after a few encounters, it clicked and started to make sense. Thanks to the shield provided by her bracelet, Frey can take several hits before it starts to eat into her health. Even then, hits didn't do much on the standard difficulty. The primary way of mitigating damage is to avoid it entirely. Using her parkour skills, Frey can deftly avoid attacks and dance around the battlefield. Put succinctly, combat in Forspoken feels really good.
Related: How to play the Forspoken Demo
Forspoken Magic - Utterly Enchanting
Magic is broken up into two schools, Frey's Magic and Sila's Magic. Sila's Magic is about intense, in-your-face melee combat with flaming swords and spears. Frey's Magic is an earth-bender fantasy allowing Frey to use the very ground against her opponents.
There is a web of spells for each discipline to be unlocked and upgraded. To do so, players must find special statues around the world or invest using Mana found while adventuring. If the full game is like the demo, then it appears these are fixed trees that will ultimately be filled by the time players reach the endgame.
Spellcasting, at least for the demo, is focused solely on combat, which seems like a missed opportunity. I would have liked to see some puzzles implemented that required Frey to use her magic creatively to progress. Forspoken is a game that makes magic feel potent and powerful, so any limitation or missed opportunity feels like robbing the player. Here is a great system I want to explore more, so give it to me, Luminous Productions!
Forspoken Parkour - Strangely absent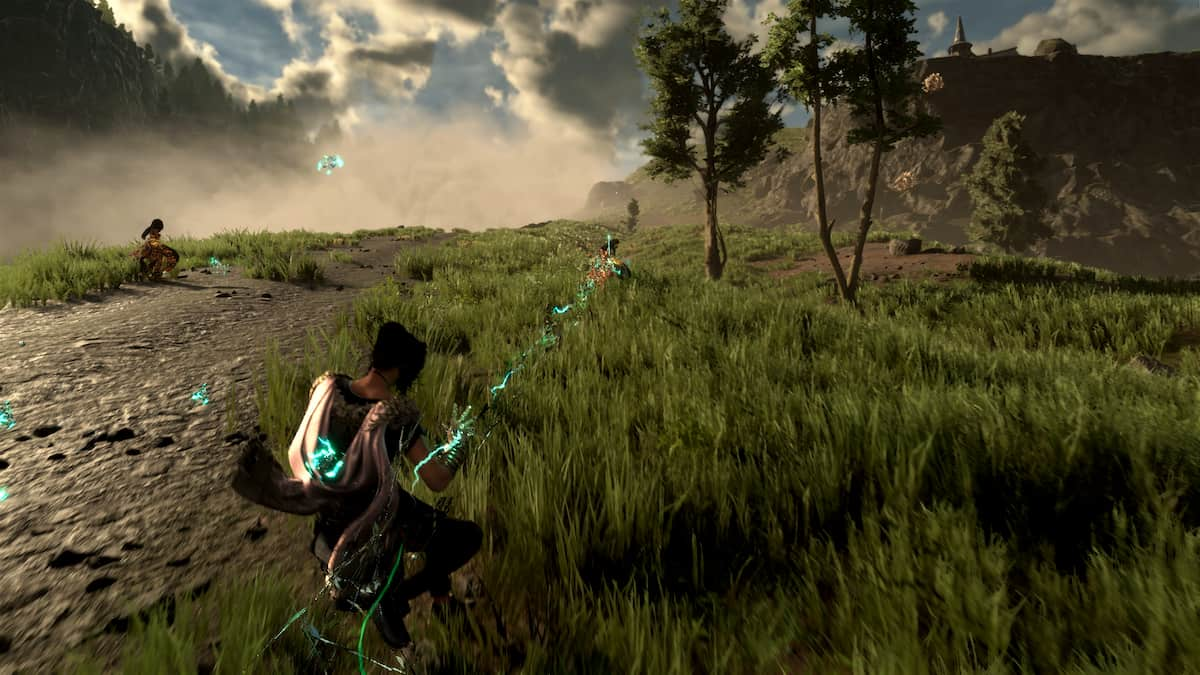 Forspoken has been heavily advertised as utilizing parkour to navigate the world. However, the demo is limited to a big open field with a valley and river bisecting it. There are a few small villages and a castle, but parkour in the traditional sense never came into play.
When I think of parkour in gaming, I think of titles like Mirror's Edge and Assassin's Creed. Games where players smoothly and fluidly navigate the world by using everything around them. Using Frey's magic step in Forspoken simply propels her forward quicker. There aren't any obstacles that the movement needs to interact with.
When it comes to scaling buildings and cliffs, that is where Forspoken becomes extremely clunky. Unless there are large crystals nearby that Frey can tether to, there isn't much option to scale anything. It's akin to trying to climb mountains in Skyrim with your horse. While the demo had a lot of variety where players were exposed to different mechanics and scenarios, nothing really highlighted the parkour. Perhaps there will be sections in the full game that better exemplify it, but time will tell.
Related: Unleash destruction with Forspoken's fun and fast magical combat
Forspoken - everything else
Overall, the world of Athia feels very generic. It reeks of a generic YA novel where a young girl is transplanted to a mystical and strangely medieval world where she must use her newfound powers and her perspective as an outsider to save the world. If someone showed me a screenshot of this and Valkyrie Elysium, the only differentiating factor would be the lead characters.
That being said, the combat is an absolute treat and was easily the highlight of the demo. I felt powerful, and fights against hordes of enemies or the two bosses were rewarding. It felt akin to an open-world Devil May Cry. That alone makes it sound very appealing.
The equipment selection is very unique in what options are available to Frey. She can swap out her cloak, necklace, polish, and accessories for her nails. It clicked, making me wonder why we've never seen it in games. Rather than have generic options like a shirt and pants that are essentially stat sticks, Forspoken utilizes items that stand out on the character and modify the way it's played rather than simply being stat containers.
Overall, Forspoken's demo was enough to get my curiosity, even if it didn't demand my attention. It did a good job of giving me a taste, but unfortunately, it did not leave me wanting more. I do hope that I'm wrong, and it's an amazing title. We can always benefit from imaginative new IPs. So, fingers crossed that Forspoken is magical.
For more Forspoken goodies, check out Forspoken's photo mode has loads of options to capture your best moments on Pro Game Guides.