Fortnite Blackheart Skin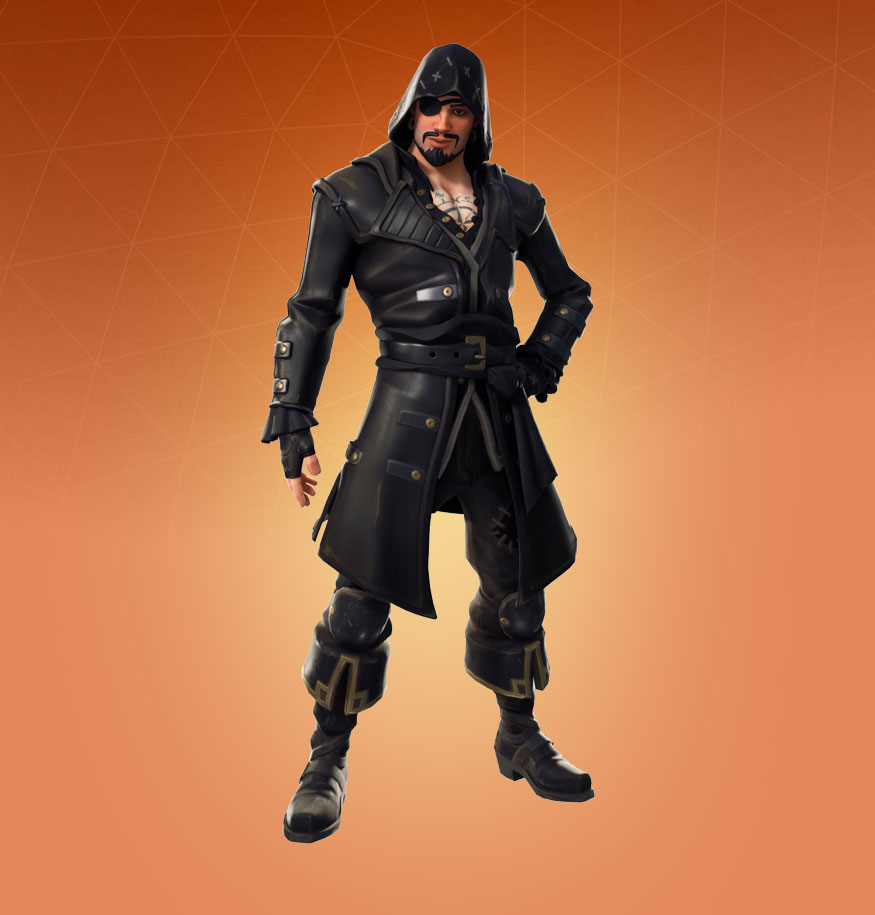 The Blackheart Skin is a Legendary Fortnite Outfit from the Scallywags set. Blackheart was available via the Battle Pass during Season 8 and could be unlocked at Tier 1.
Blackheart comes with a ton of different options, including eight different stages and four different colors giving him a total of thirty-two unique options you can choose from! As you go into his stages, you end up with a skeleton version and then a skeleton version with liquid as part of his body. This is reminiscent of Jack Sparrow in the Pirates of the Caribbean movies where he was cursed and is shown to be undead under the moonlight.
To unlock his various stages you will need to gain tons of experience. As you do, you'll unlock other cosmetics that go with the skin. Swag Smasher is a pickaxe that's unlocked at 120,000xp and the Mutiny Back Bling unlocks at 320,000xp! The custom colors for the skin require you to complete 10 weekly challenges for red, 25 for blue, and 45 for white.
How-to Get the Blackheart Skin
Blackheart is part of Season 8. If that season is still currently in the game, you can obtain this item by purchasing and/or leveling up your Battle Pass.
Cosmetic Details
Release Date: February 28th, 2019
Last Seen: May 9th, 2019
Rarity: Legendary
Type: Outfit
Availability: Battle Pass
Battle Pass Season: 8
Battle Pass Tier: 1
ID: CID_347_Athena_Commando_M_PirateProgressive
Blackheart Styles & Images
You can find additional Blackheart styles and alternative images below!
Blackheart PNG
You can find PNG images of Blackheart below! Click to enlarge the image.
Scallywags Set
Blackheart is part of the Scallywags set! You can find all of the items that belong to it below.
Recent Fortnite Guides