Fortnite Calamity Skin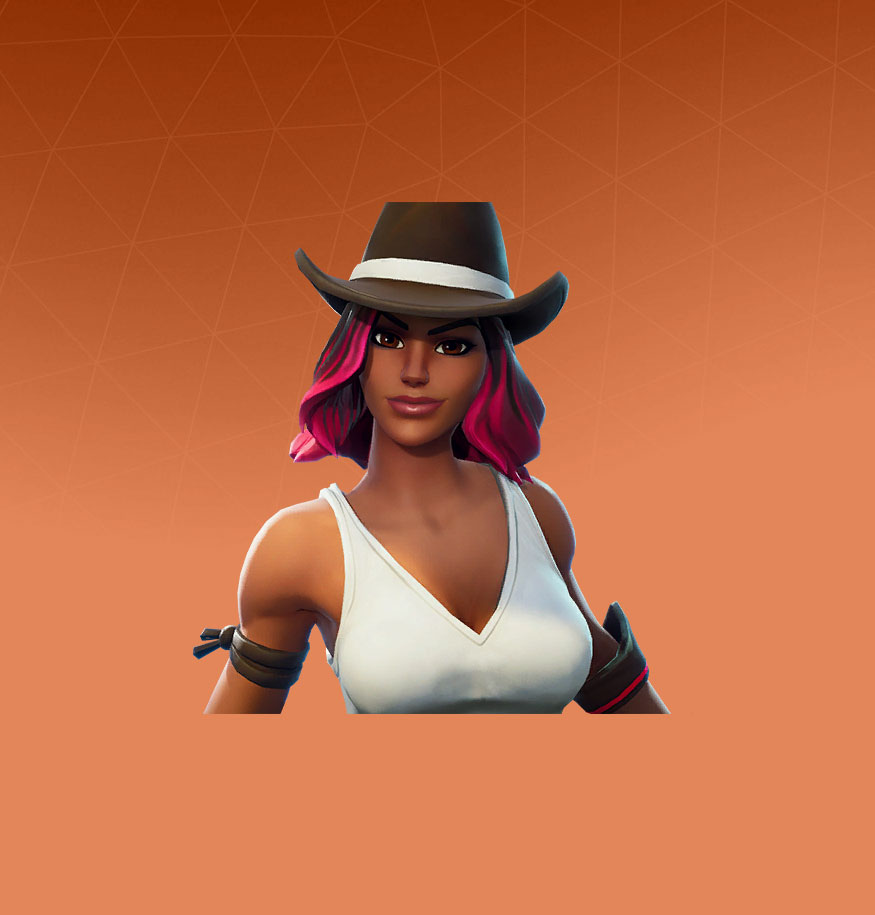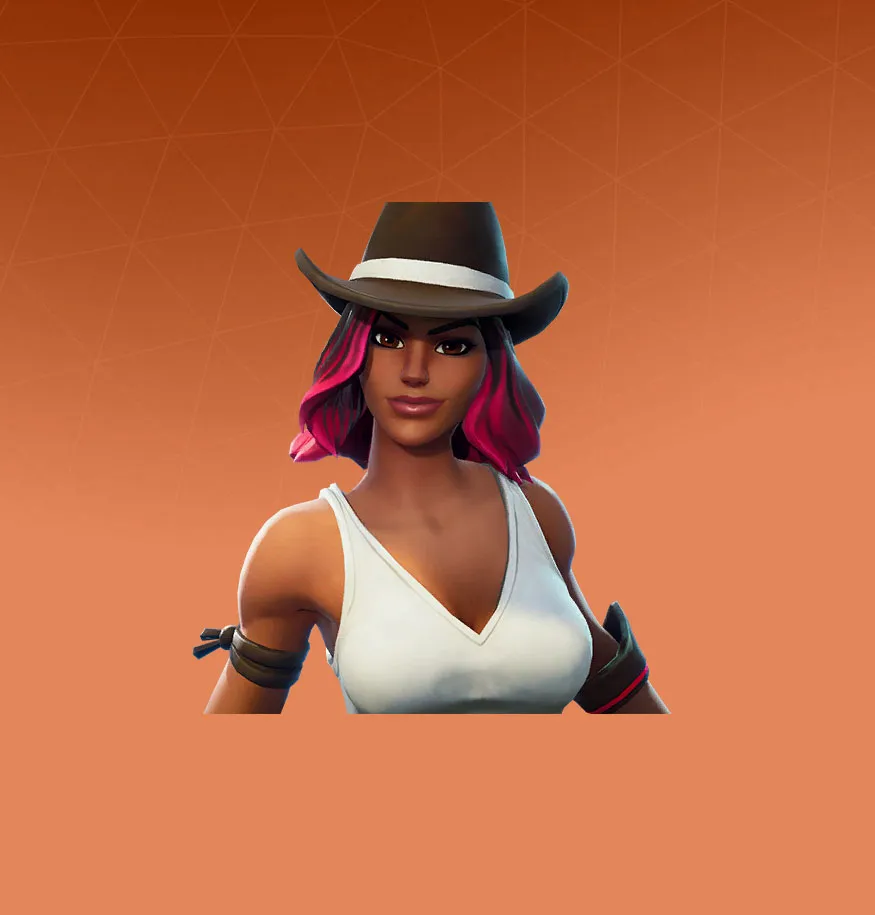 The Calamity Skin is a Legendary Fortnite Outfit from the Western Wilds set. Calamity was available via the Battle Pass during Season 6 and could be unlocked at Tier 1.
Calamity is the main Legendary skin you get at the start of the Season 6 Battle Pass. What I mean by this is that each battle pass you start with two skins. One is an Epic (DJ Yonder) and one is an unlockable Legendary that has multiple styles. You unlock these new styles by playing the game and gaining experience. Each style gives you more detail on the skin, and eventually you get the dark Cowgirl with smoke and lighting effects shown below!
Her name is based off of the American frontierswoman known as Calamity Jane. Jane was a professional scout and known for being an acquaintance of Wild Bill Hickok.
Calamity Unlockable Styles List
You also get the option to change the color of the highlight on your skin. Early on you are really just changing the hat highlight color, but as your skin is upgraded more of it has the highlighting that you can upgrade. The way to gain customizable colors is different than unlocking the upgraded styles. You will need to complete weekly challenges. To get the final color you will need to complete 50 weekly challenges!
How-to Get the Calamity Skin
Calamity is part of Season 6. If that season is still currently in the game, you can obtain this item by purchasing and/or leveling up your Battle Pass.
Cosmetic Details
Release Date: September 27th, 2018
Last Seen: December 5th, 2018
Rarity: Legendary
Type: Outfit
Availability: Battle Pass
Battle Pass Season: 6
Battle Pass Tier: 1
ID: CID_237_Athena_Commando_F_Cowgirl
Calamity PNG
You can find PNG images of Calamity below! Click to enlarge the image.
Calamity Wallpaper
Check out some Calamity wallpapers that you can use for your phone or desktop (Click to Enlarge):
Western Wilds Set
Calamity is part of the Western Wilds set! You can find all of the items that belong to it below.
Recent Fortnite Guides