If you're like a lot of players, you are probably eyeballing that new Tart Tycoon skin that you can get for free by participating in the #FreeFortnite Cup that will be happening on August 23rd, 2020. While getting that skin requires you to get some point in the tournament, there's an alternative way you can win some prizes! The way to do that is to eat a whole lot of apples over the course of the tournament. So, we're going to go over all of the apple locations that you can find on the Chapter 2 Season 3 map!
If you are able to be in the top of either eating the most apples across an entire session or the most apples eaten in a match you will have a chance to win one of the follow hardware devices.
Gaming Hardware prizes to include one of the following or similar based on product availability:

Alienware Gaming Laptop®
Samsung Galaxy Tab S7®
OnePlus 8®
PlayStation 4 Pro®
Xbox One X®
Nintendo Switch®
Specific Gaming Hardware awarded to Winning Players (as defined below) to be determined by Epic in its sole discretion.
The amount of players that will win the rewards are dependent on your region. Here's how it shakes out, and you can read the official rules here.
Europe - Top 240 Players
NA East - Top 150 Players
NA West - Top 60 Players
Brazil - Top 60 Players
Asia - Top 30 Players
Oceania - Top 30 Players
Middle East - Top 30 Players
Apple Gathering Strategy
If you're looking to eat the most apples, you're going to want to have some kind of strategy to completing it. A basic strategy that will allow you to eat a ton of apples quickly would be to gather as many as you could and then head into the storm to eat them all. Trying to eat a bunch of apples while they are on the ground is going to be very difficult unless you happen to be completely alone. You will also need to have reduced health, so you might need to injure yourself multiple times to get through all of the apples! You can hold 15 apples per slot in your inventory, so make sure to keep some room open to hold as many as possible.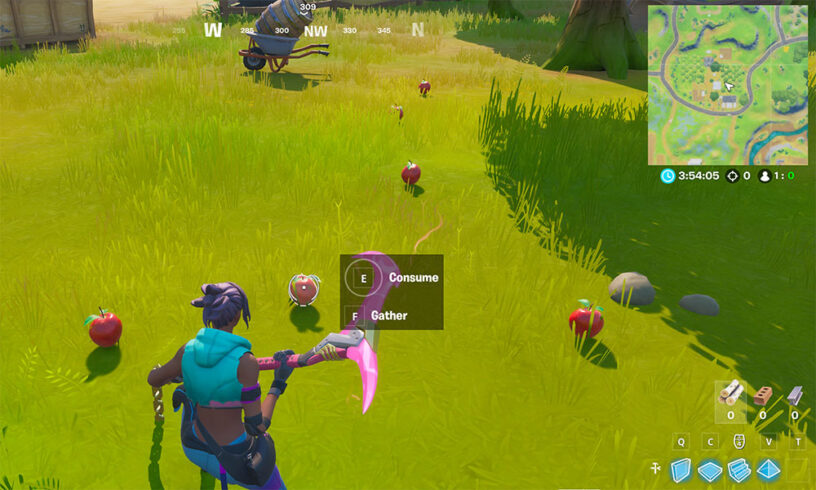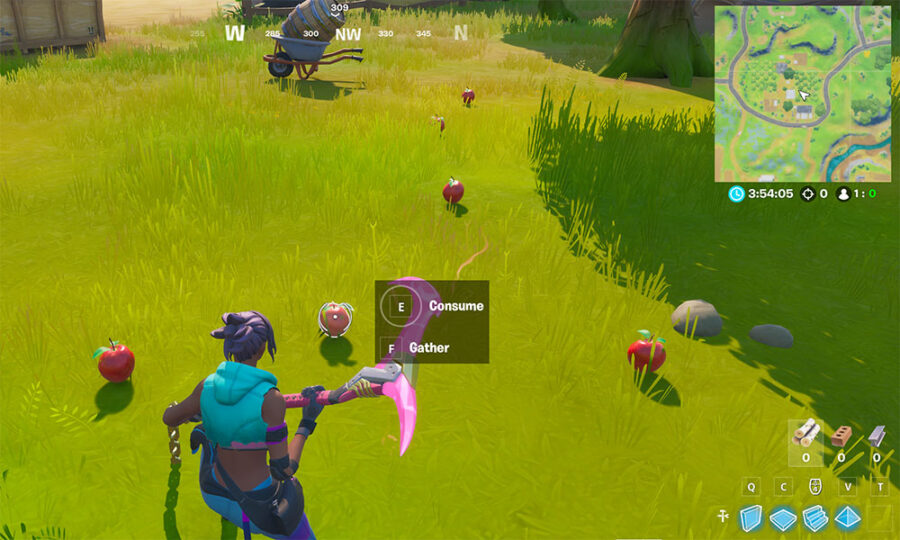 Fortnite Chapter 2 Season 3 Apple Locations
There's six different locations on the Fortnite map you can go to find apples. The location with the most apples and is likely going to be extremely popular is the Orchard that's located above Frenzy Farm. It has two different apple tree areas and there's a whole lot of apples in each area.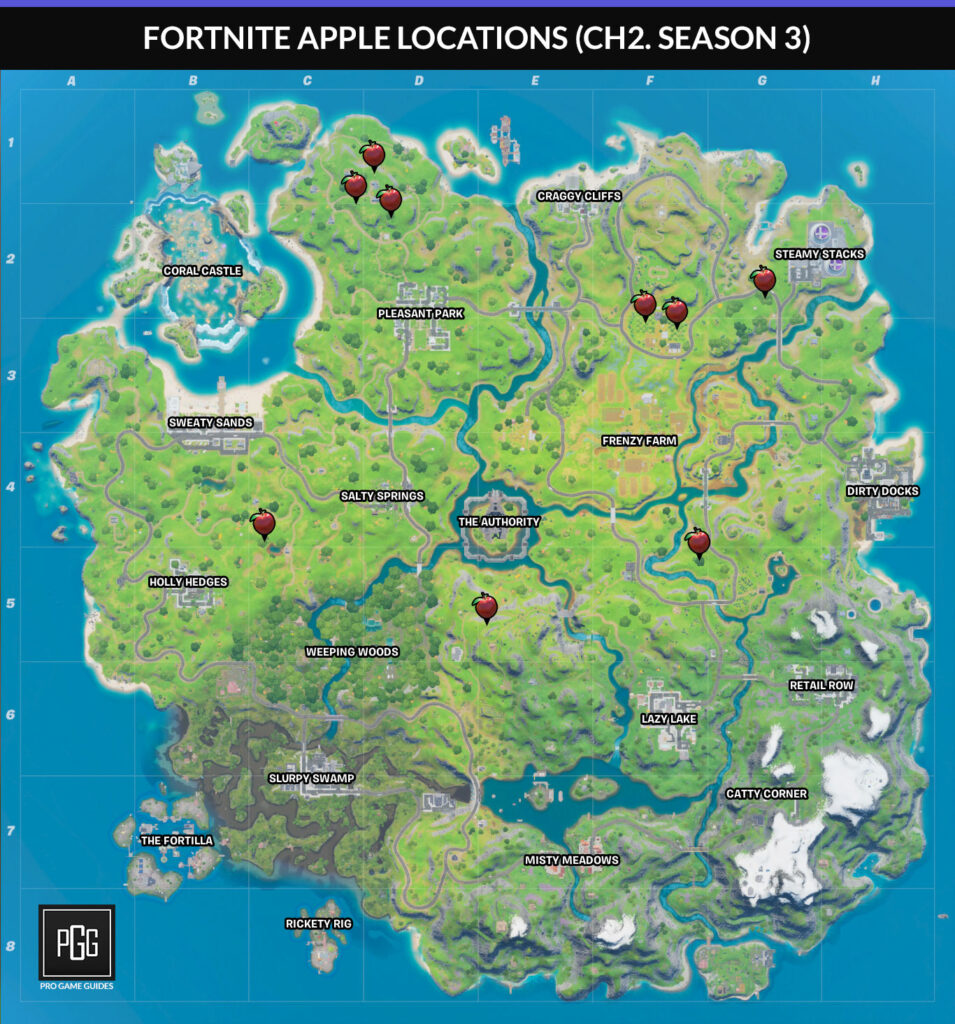 The Orchard
Both sides of The Orchard have a ton of apples in each of the groves. This is going to be the most popular spot to land if you are pursuing the goal of eating the most apples. You will need some skill to take out people and time to gather up enough apples to make it worthwhile. However, if you can take over the area, you will be able to get up to 60 apples from the location.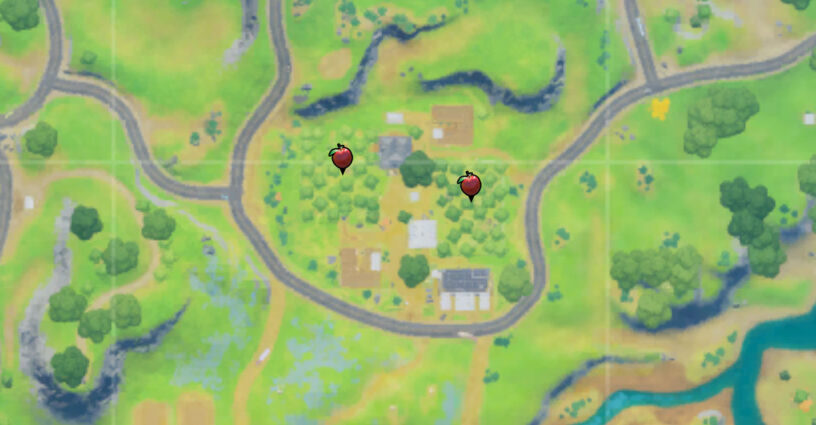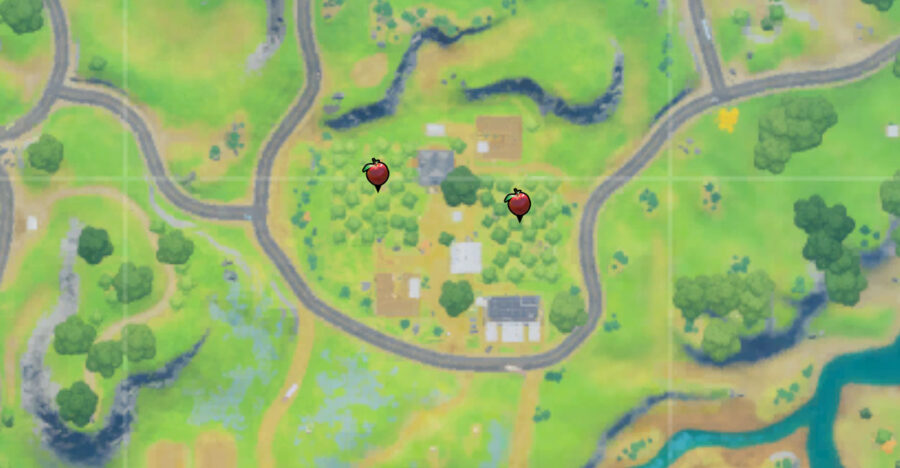 Homely Hills
The Homely Hills are northwest of Pleasant Park, and obviously enough it's located in the hills. You have three different spots to gather apples from, so this might possibly be the second best location to find apples. It might be less popular and would actually be pretty good for loot as well. There's about 10 - 20 apples here depending on the amount of spawns.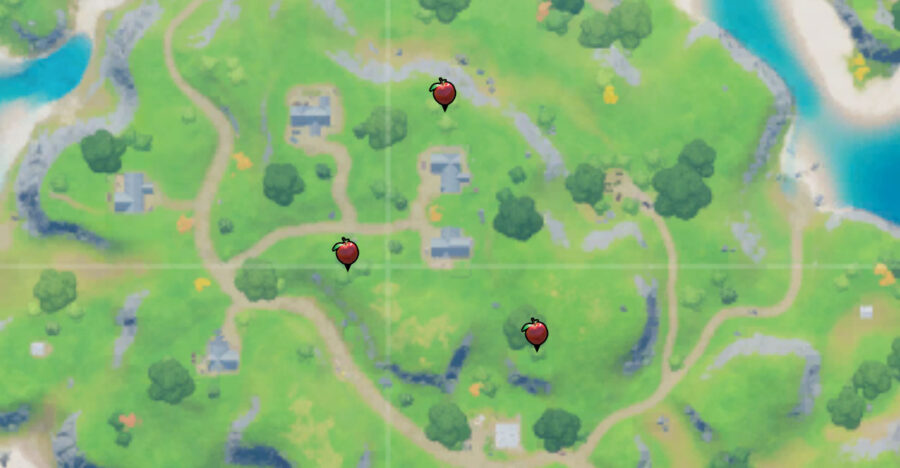 Southwest of Steamy Stacks
If you head to the southwest of Steam Stacks there's a small patch of trees with some apples under them. It's around 7 - 8 apples that you can gather, but it's likely going to be a pretty unpopular destination to land.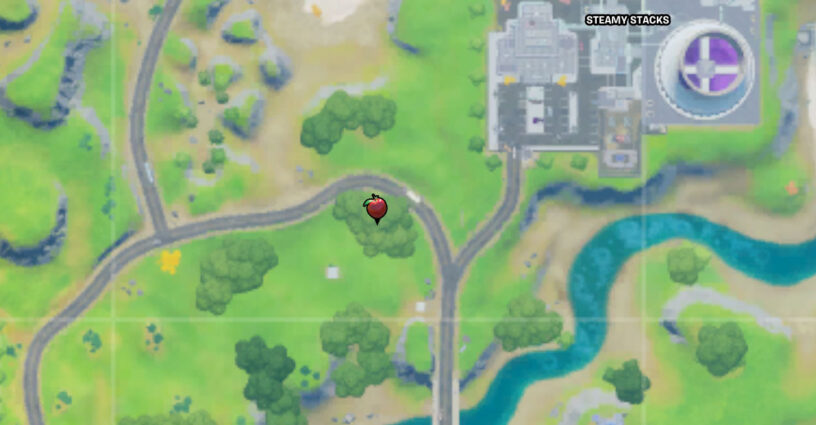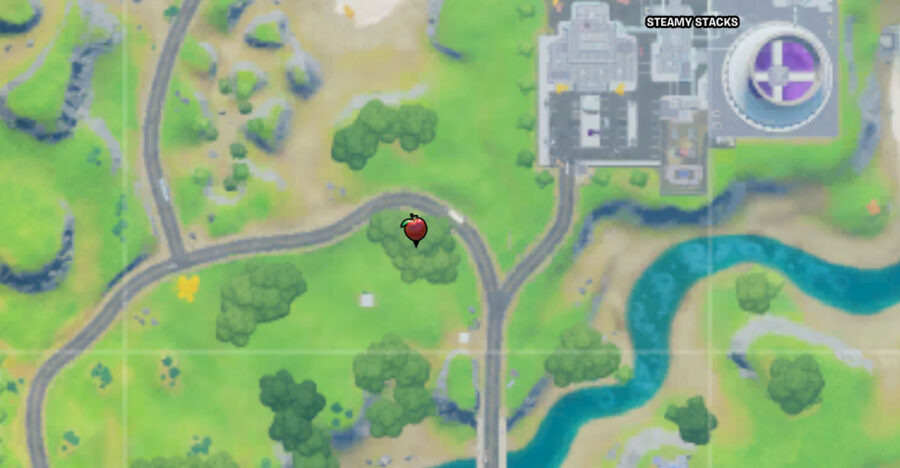 East of Weeping Woods
East of the Weeping Woods is some hills that are pretty vacant, so you won't find much in terms of landmarks. However, there's a couple of trees here that drop apples. It's only 5 - 7 in total, so it's not going to be a huge harvest if you land here.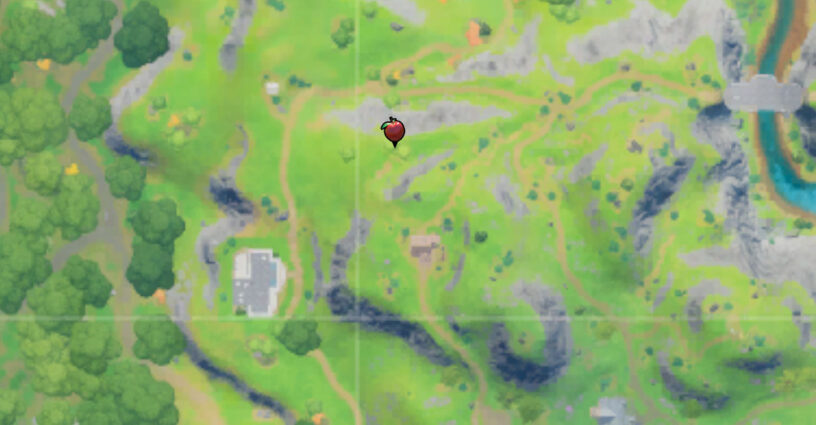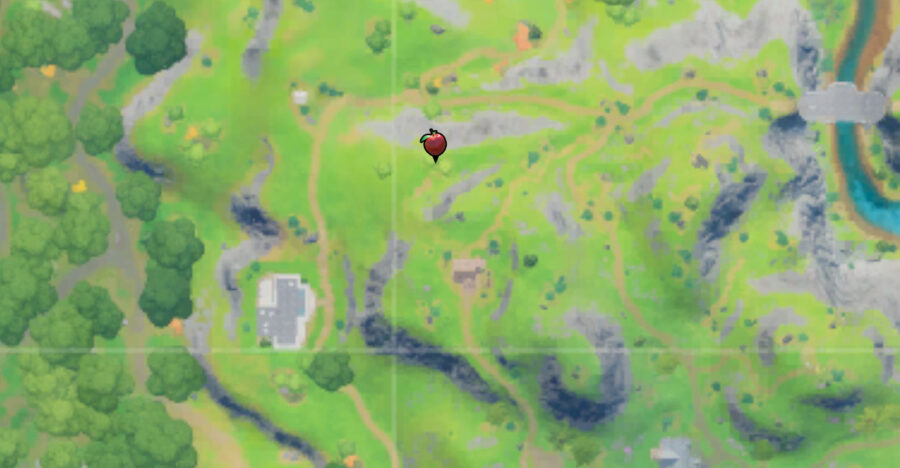 South of Frenzy Farms
Head south of Frenzy Farm and near the winding river to find a large tree with some apples under it. This is another small location with 5 - 7 apples you can get, so it's worth hitting if you can get to it during the game but not a great landing spot.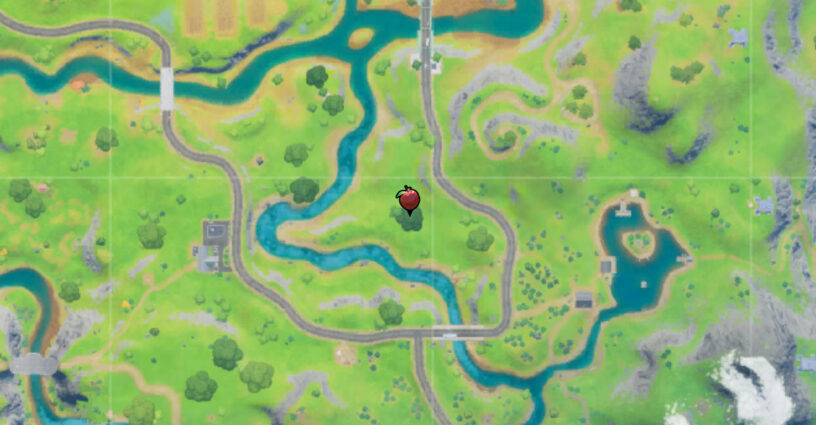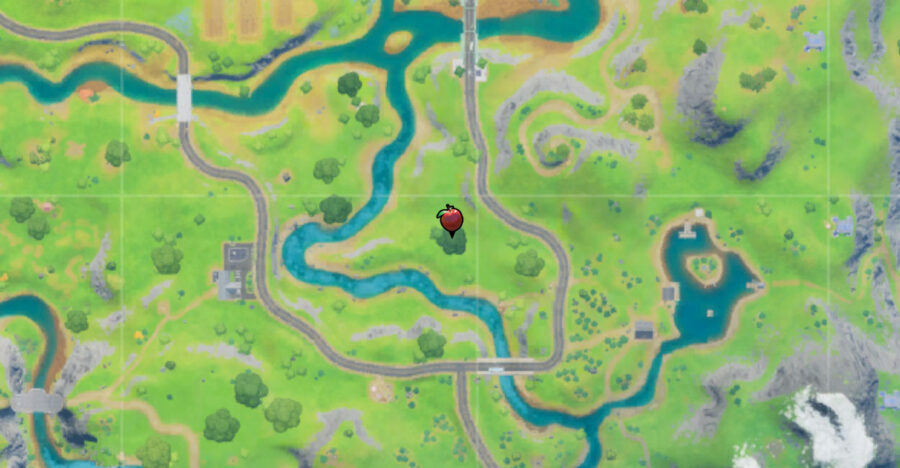 East of Holly Hedges
A bit northeast of Holly Hedges is a small lake and fishing hole type area. You can find some apples under the tree there which have 5 - 7 apples under it.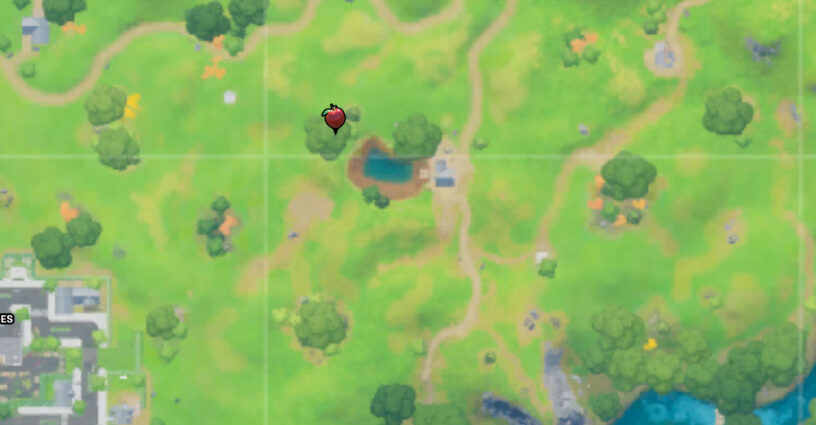 You can check out this video to take a look at the majority of these locations: