In the week 2 challenges of Fortnite Season 3, you'll need to track down three different Deadpool Floaties! We've got all of the floaty locations you'll need so you can complete this challenge quickly and easily! We've got a map and images of the exact spots you need to go.
Find out more details about this week's challenges in our guide. We're also compiling information on everything to do with the new battle pass in our Season 3 Guide!
All Deadpool Floaties Locations
You need to head on over to the unnamed yacht area that is at the very northern point of the map and smack dab of the middle. You can find it in E1 if you want to use map coordinates. Once you've reached the location, you can find four different floaties in the area, but you'll only need to collect three of them! Here's a map to all of the locations, I'll go int a bit more detail below.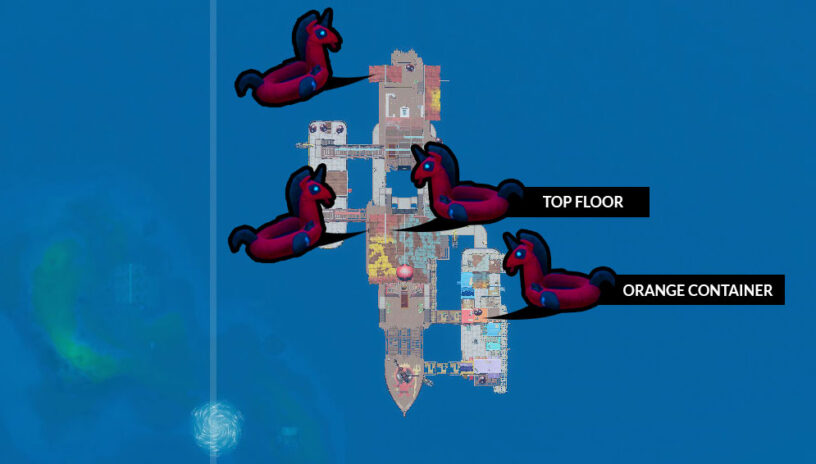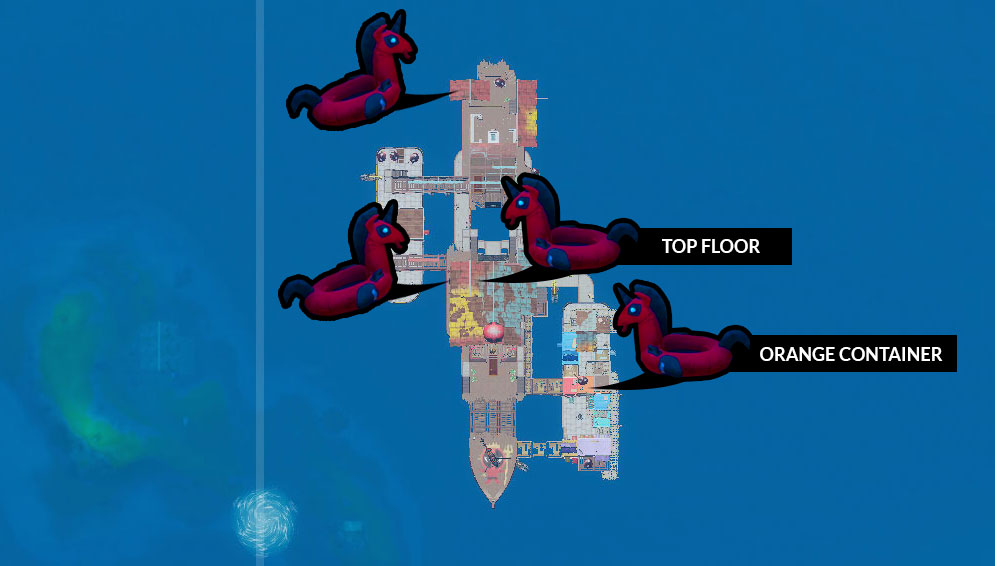 Orange Container
There's a floaty in the orange container that can be found on the barge next to Deadpool's yacht. It's stacked on a couple of other containers, so you can land right inside of it if you fly into the area. You'll find the floaty next to the bed.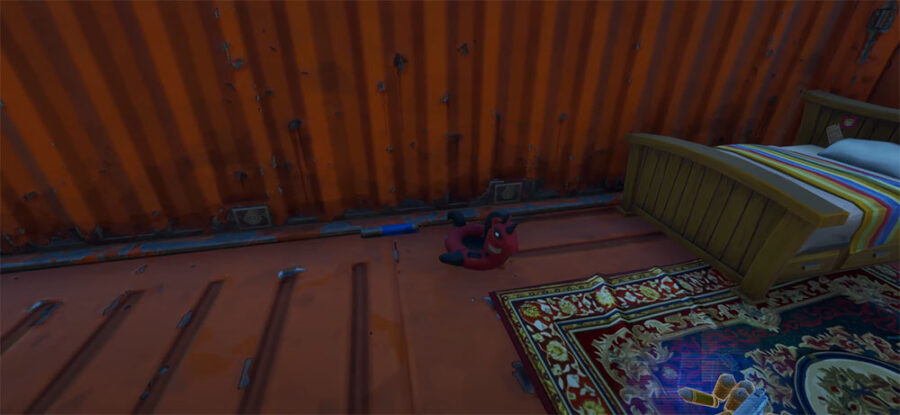 Rafters - Top of Large Building on Yacht
At the very top of the main building that now resides on Deadpool's yacht is a room where you'll find one of Deadpool's paintings. In the corner of the room near the door will be the float you are looking to collect!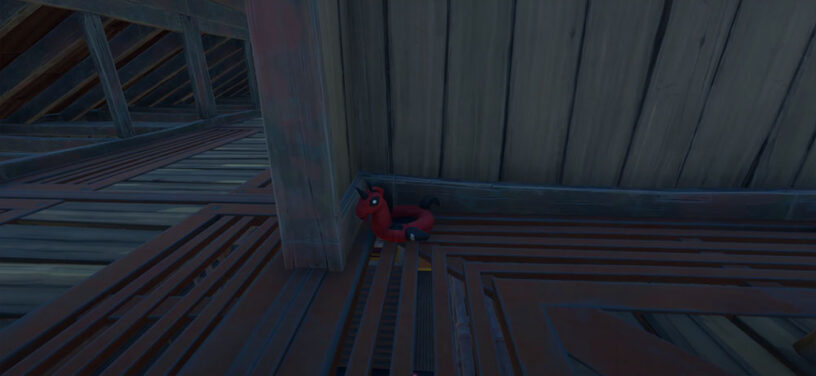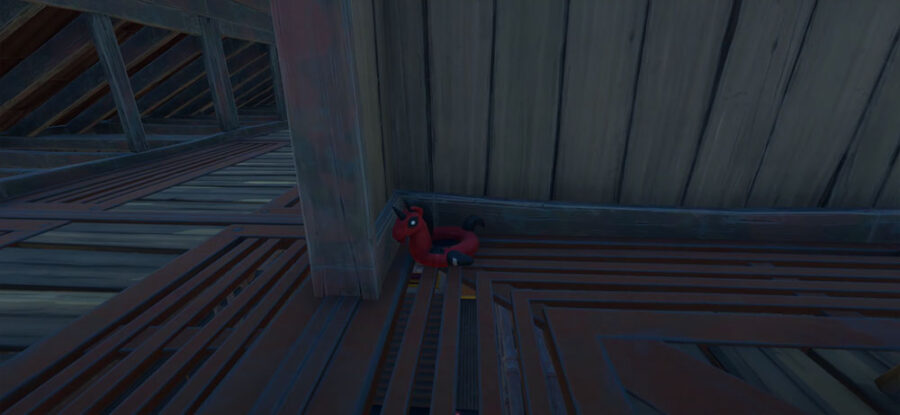 West Side of Yacht
If you're looking at the map, head to the left side of the yacht on the deck. You'll see a Deadpool themed umbrella, and underneath it you will find yourself another floaty.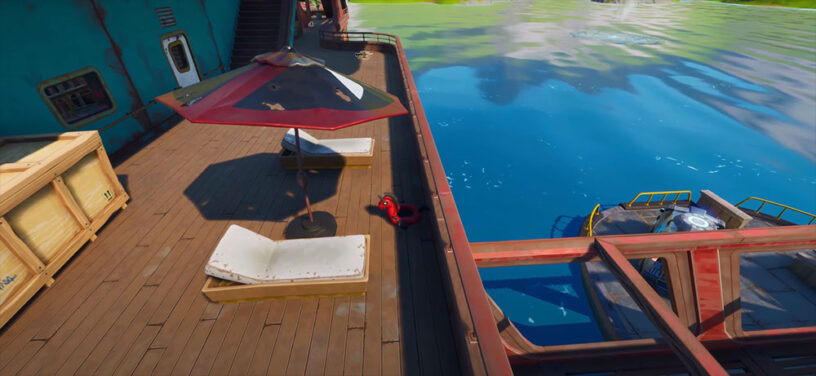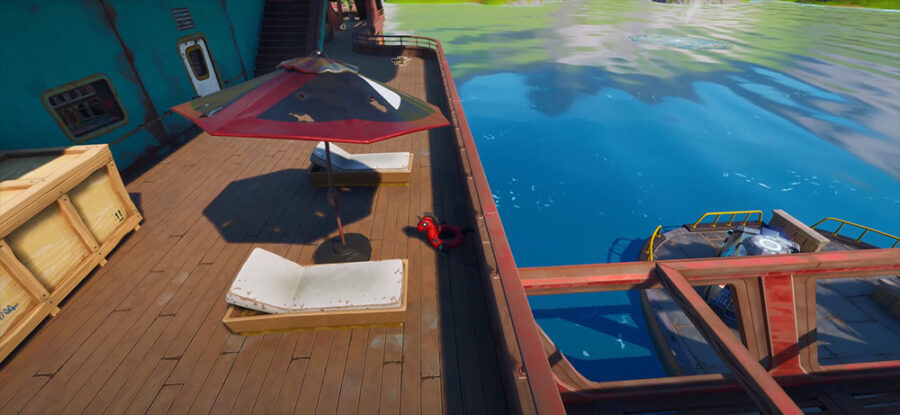 Rear Building
To the very northern portion of the yacht area there's a building connected to the boat. If you head inside of it you will find the fourth Deadpool Floaty!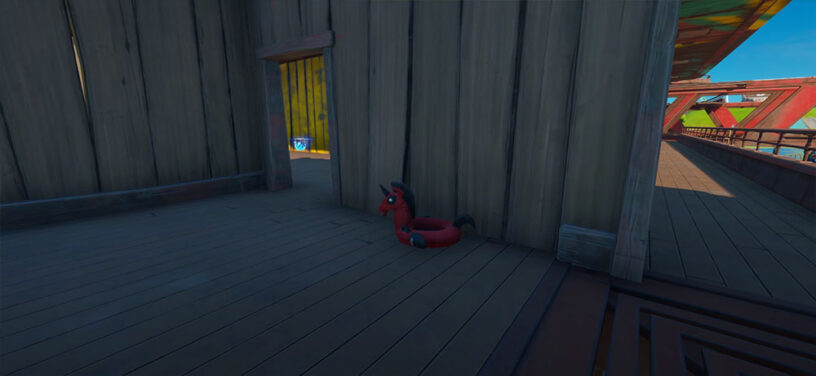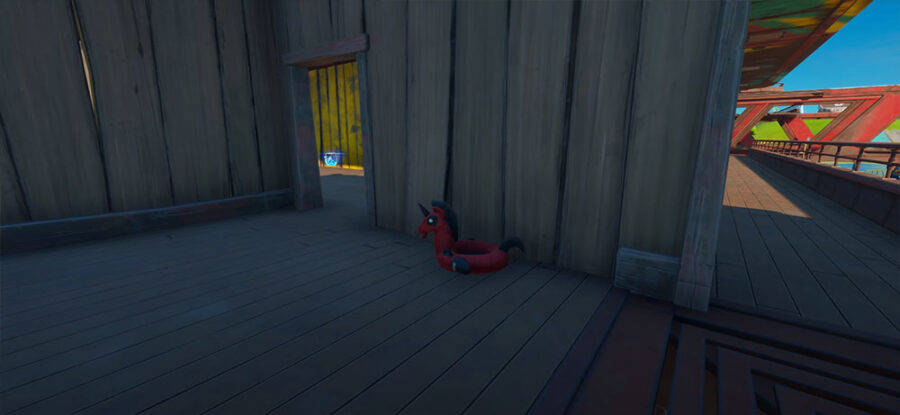 If you're having trouble locating any of these, check out this video that features a potentially more specific route to each of the locations: