It's time for the week 6 challenges for season 4 of the battle pass in Fortnite. This time we're searching for supply drops, dealing damage with shotguns, opening chests in Loot Lake, spraying over carbide or omega posters, searching for a treasure between a playground, campsite, and a footprint, smg eliminations, and finally eliminating opponents in Retail Row!
If you don't know already, it's important to finish each of the weekly challenges in season 4. If you complete each of the weeks, you will eventually unlock a mystery legendary skin via the Blockbuster Challenges!
Season 4 Battle Pass Challenges for Week 6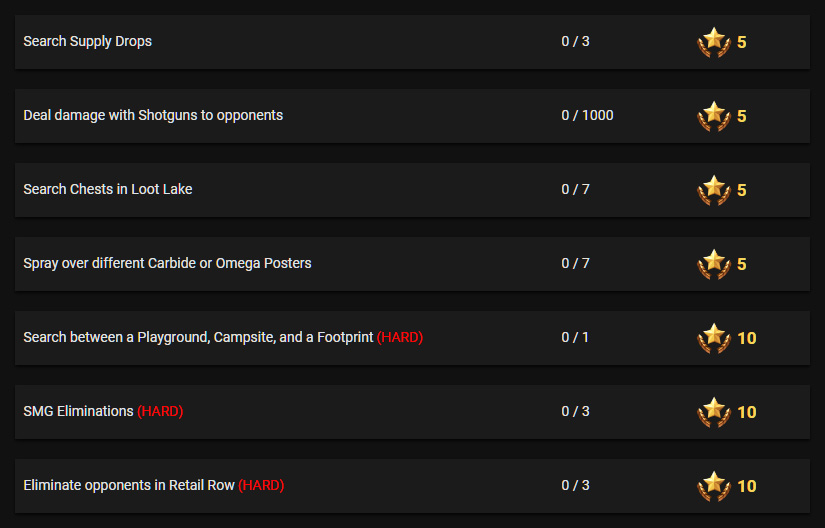 If you haven't already, be sure to complete your Week 5 Challenges! Also, check out our full overview of Fortnite Season 4!
Search Supply Drops
Supply drops come falling down periodically throughout a match. Try to survive early in a safer area and wait for them to fall from the sky. You can hopefully then get a chance to grab them. This will be easier in squads as long as you don't have to fight over them with the rest of your teammates.
Deal damage with Shotguns to opponents
If you aren't dealing a lot of damage with shotguns in Fortnite you are going to have a tough time! Check out our Fortnite Shotgun Tips Guide to learn how to get better with these very important weapons.
Search Chests in Loot Lake
This is a pretty mediocre spot to land in general, but now that this challenge is going to be live it's going to get pretty bad. There are quite a few chests scattered around Loot Lake, and there's a relatively new spot to the east where there's a piece of the meteor landed. The factories to the west are going to be most reliable, but the northern area could be a nice rotation if you don't have to fight over the chests.
Loot Lake Chest Locations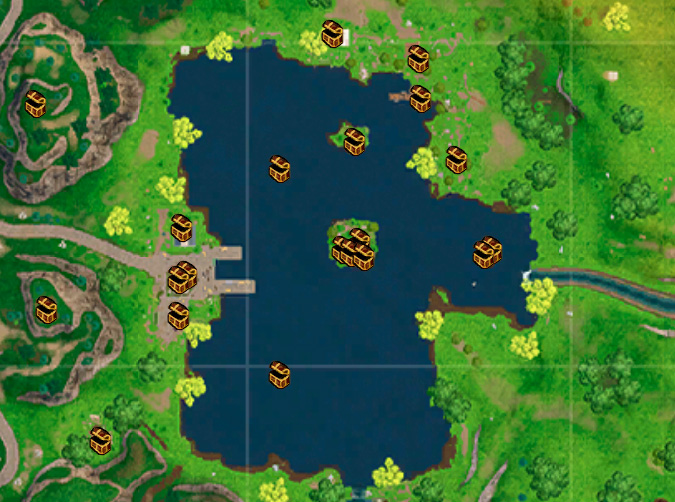 Spray over different Carbide or Omega Posters
You may have noticed these posters pop up all over since the last patch. You'll need to have a spray ready in your emote section and then use it on these posters that are in various areas throughout the map. For a more detailed guide on this challenge, check out our Carbide and Omega Posters Locations Guide!
Here's what the carbide poster looks like (Omega looks the same but with a red border):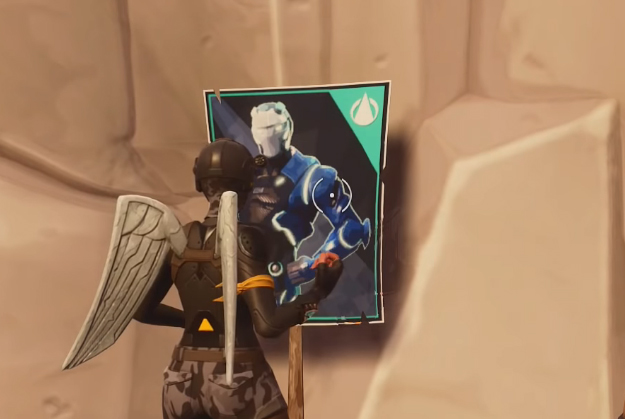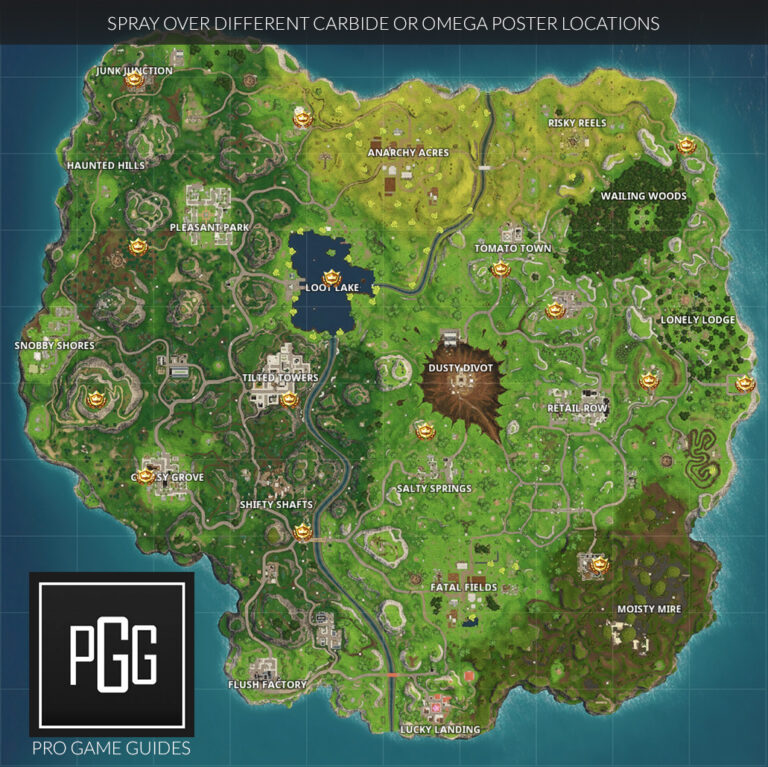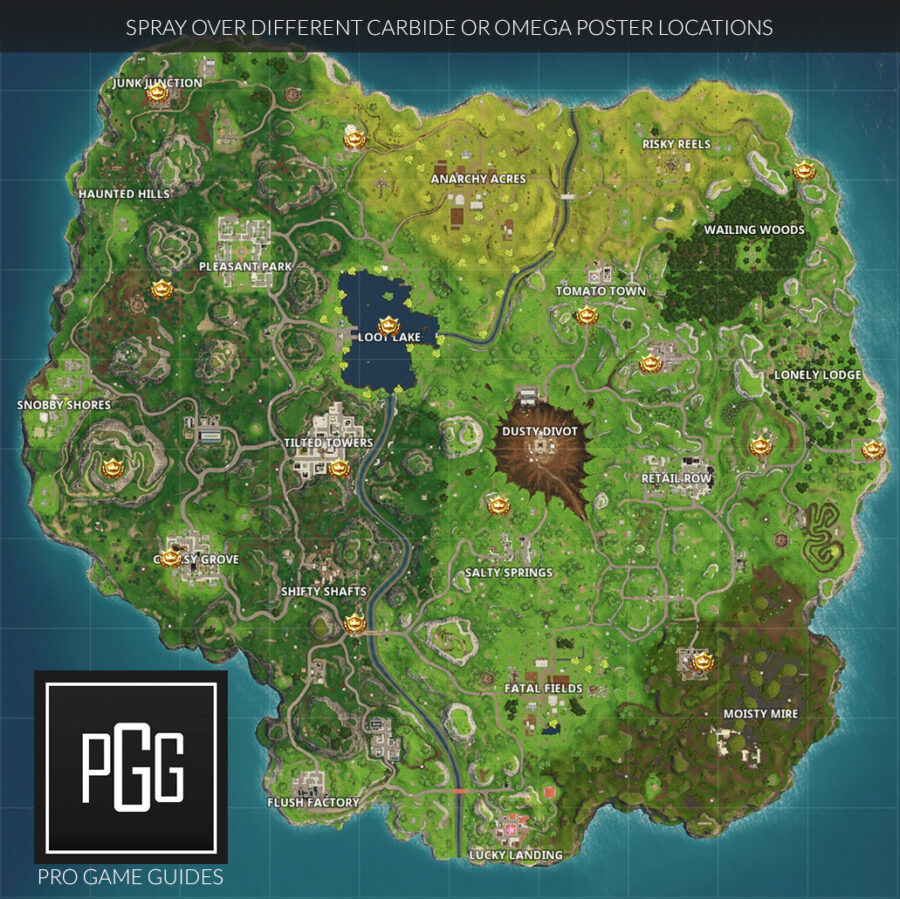 Search between a Playground, Campsite, and a Footprint (HARD)
You'll find a playground in Greasy Grove, the dinosaur footprint to the west of greasy, and finally the campsite is north on the mountain. All you need to do is travel to the middle of these where I've marked on the map below to complete this challenge!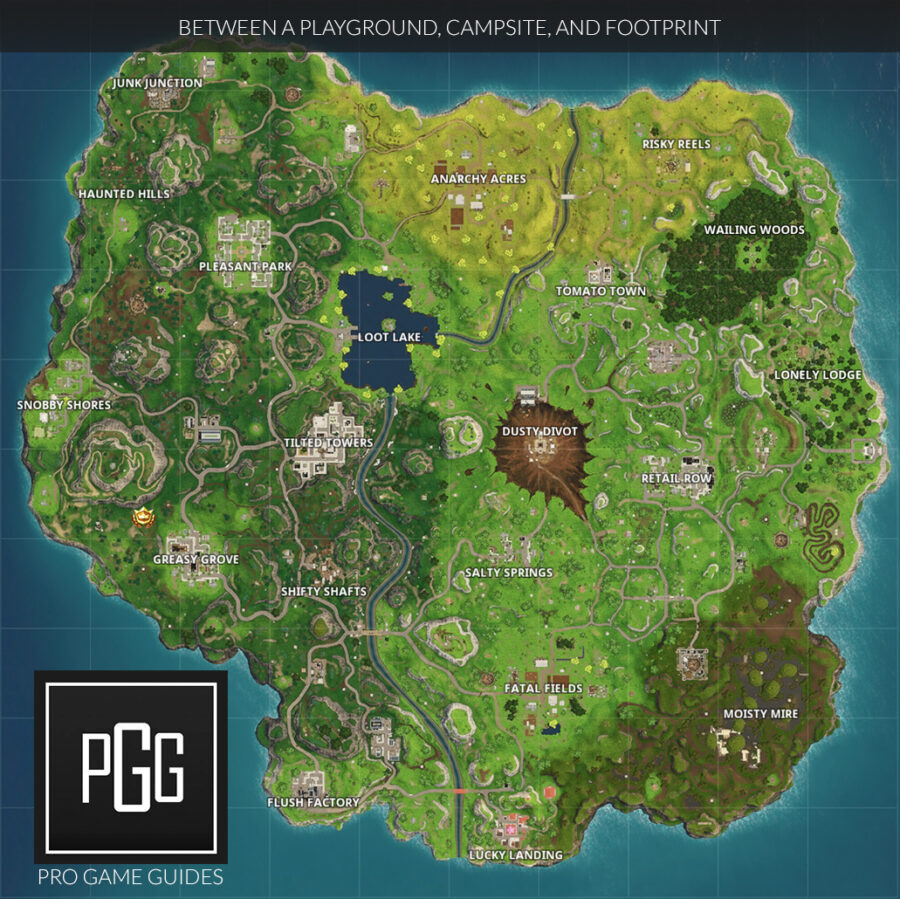 SMG Eliminations (HARD)
SMG are a pretty under used weapon in Fortnite. It actually has some pretty strong uses, in particular, using it to destroy walls is quite useful. They recently improved the suppressed SMG, and the tactical version has always been a decent weapon. Utilize these as a weapon to switch to after your first shotgun shot.
Eliminate opponents in Retail Row (HARD)
I'm a big fan of Retail Row as a landing spot. It has very distinct areas with the houses and the shopping area. It has a lot of chests, and you can find loot all over the place if you have someone land before you. If you really want to get to know Retail Row, check out our really detailed Retail Row Guide!
Blockbuster Challenge Hidden Battle Star
Once you've finished all your challenges, you'll receive a new loading screen! In this screen is a hidden battle star that gets you 10 stars towards your battle pass!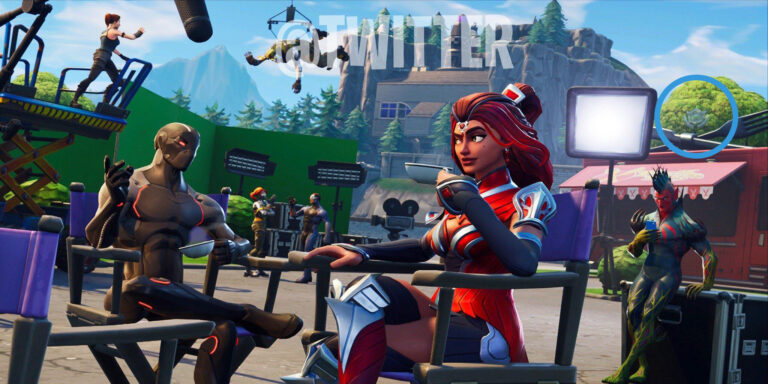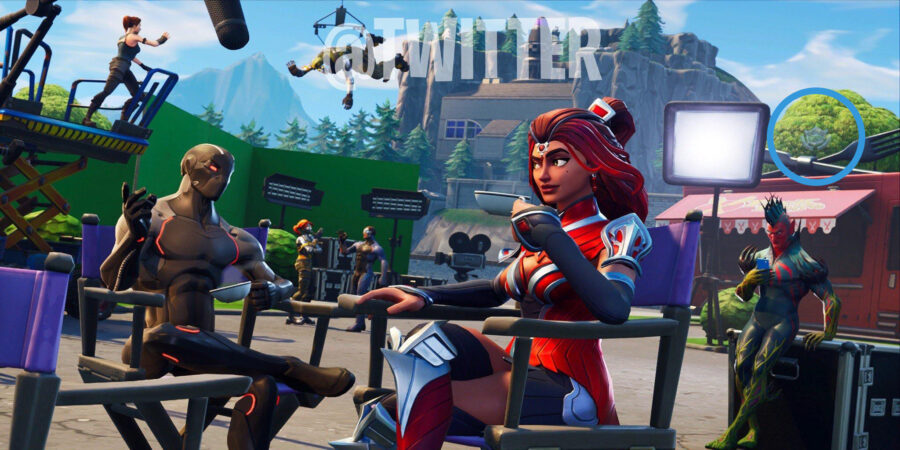 Update: The hidden battle star was moved in the recent update. You can now find the Fork & Knife food truck at the north side of the new Soccer/Football field that is north of Pleasant Park!