Our Fortnite Season 4 guide runs through all of the info you are looking for with a skins list, starting time, battle pass cost, rewards, and challenges!
If you've missed out on the previous Battle Pass, it allows you to get access to a ton of sweet skins for a pretty fair price. The previous battle pass, featured a bunch of space themed skins ending on The Reaper skin that looks a whole like one Mr. John Wick. Not only do you get awesome new outfits, but you also get dances, pickaxes, gliders, and emotes! The Battle Pass also includes XP boosts for you and your teammates that will help you get closer to unlocking those awesome new items. If you are a bit on a budget, you get V-Bucks throughout the Battle Pass tiers, and if you save those up you can use them to purchase the following season's battle pass!
Keep in mind that there are two versions of the Battle Pass. One you purchase and one you don't. The one you don't has WAYYYY less features, and while it can still be fun to level it up, I would highly recommend purchasing the Battle Pass because it is a great value if you play a lot of the game.
Fortnite Battle Pass Season 4 Start Date
Season 4 of the Battle Pass in Fortnite started on May 1st, 2018!
How Much Does the Season 4 Battle Pass Cost?
The season 4 battle pass costs you 950 V-Bucks which is $9.99 USD. If you were saving your V-Bucks from the previous season, you will likely have enough to purchase the battle pass which is a great deal. You can always wait to purchase the paid battle pass, level up your free one, and then get the paid version and still retroactively get all the cool stuff you missed.
Fortnite Battle Pass Season 4 Challenges
I expect a lot of the same style of challenges in terms of weapon damage and eliminations, but Epic has been trying a lot of different things with the mountain summits, dance floors, and flying through rings that I won't be surprised to see some crazy stuff come out of this new season.
Season 4 is almost over, check out our Fortnite Season 5 Guide to learn more about the upcoming battle pass!
Fortnite Battle Pass Season 4 Skins List
Here's a full list of the various skins you will be able to obtain if you purchase a battle pass and level it up over the upcoming weeks (or purchase all the tiers).
Season 4 Outfits
Season 4 Back Bling
Season 4 Dances & Emotes
Season 4 Pickaxes
Season 4 Gliders
Season 4 Sprays
Season 4 Teasers
While we don't know quite yet which skins are going to popup in this battle pass, we did get a pretty interesting teaser that shows what very much looks like a superhero-esque theme. With all of the signs pointing to some kind of catastrophic event, it might be pointing to visitors from another world. If you're familiar with Superman, he was sent to Earth from his native planet, which could be what Epic is angling at with the whole meteor thing.
Update #4: Most likely the final teaser for Season 4 is some new looking skins standing over the rubble of what MIGHT be Dusty Depot. For while now, it was rumored that Tilted Towers might be blown up by the meteor headed towards the map, but the prevailing theory is now that Dusty Depot is the spot that will be destroyed. How this all will play out? We'll get to see tomorrow!
Update #3: Another hero that is added, this also reminds me of an Overwatch hero, but this time it would be Ana! The question is now, do they have enough room to sneak in another hero?!
Update #2: Another teaser has been added, this time adding a superhero that almost reminds me of Hanzo from Overwatch!
Update: Well, we got another teaser where they added what appears to be a female superhero to the original teaser image. We're looking forward to seeing some awesome skins going forward!
Teaser #5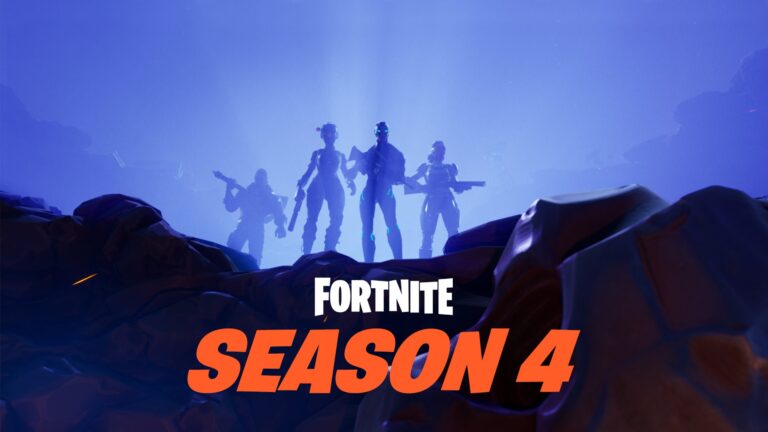 Brace for impact!
Teaser #4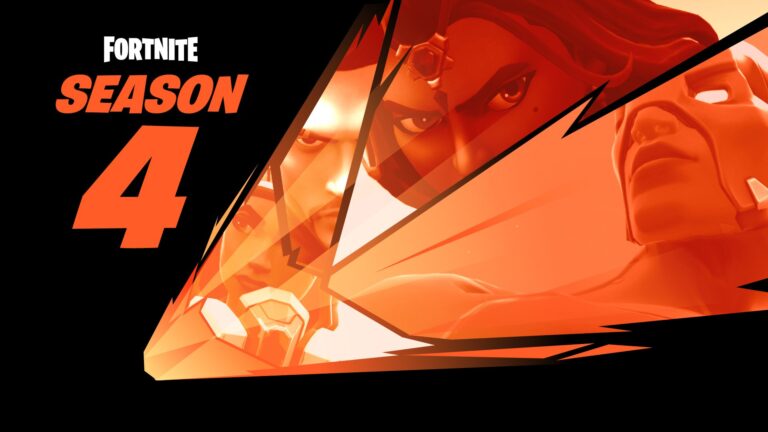 Leave your mark.
Teaser #3
Check every corner, box, and bush.
Teaser #2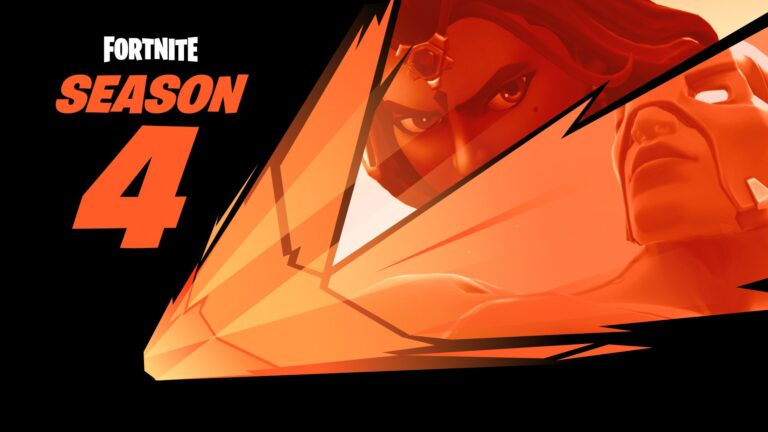 Fight with Honor.
Teaser #1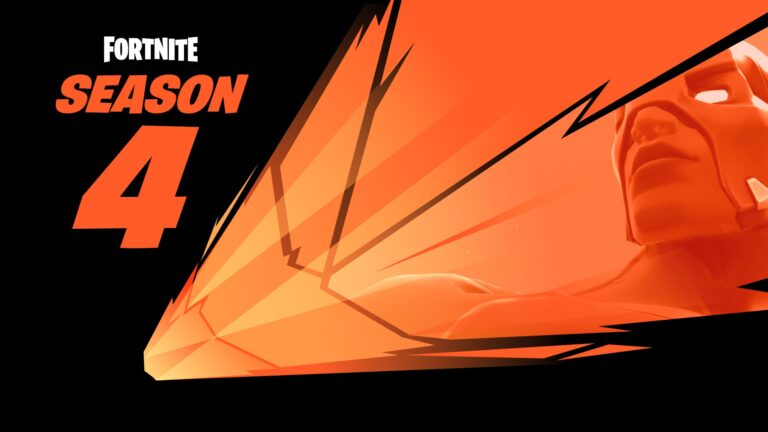 Battle. Adapt. Win.