While some other holidays have gotten a bit more love in the past, Epic has stepped up for Valentine's Day more recently! While they aren't all great, some of the outfits truly stand out from the pack and are synonymous with Fortnite in general. So, in this article, we'll be taking a look at all of Fortnite's Valentine's Day skins from over the years.
Fortnite Valentine's Day Skins List
In the past two years, only one Valentine's Day skin has been released, leaving many fans of the game disappointed. As a way to make up for the lack of new skins, we've decided to compile a list of the best Valentine's skins of all time:
10. Folly
9. Cuddle Team Leader
8. Lovethorn
7. Stoneheart
6. Heartbreaker
5. Fallen Love Ranger
4. Toxic Love
3. Lovely
2. Pinkie
1. Tango
Fortnite Valentine's Day 2022 Skins
Unfortunately, no new Valentine's Day skins were released for Fortnite in 2022. Instead, Epic Games opted to bring back old skins from previous years to celebrate the holiday. While some players were disappointed that there were no new additions to the Valentine's Day skin lineup, others were happy to see classic skins returning to the game. Regardless of how players felt about the decision, it's clear that Valentine's Day is a special time in Fortnite, and many are eager to see what skins will be released in the future.
Fortnite Valentine's Day 2021 Skins
Epic had something special planned for Valentine's Day in 2021, as all Week 11 Challenges were revolved around this romantic day. Overall, we haven't had that many outfits be released this year. However, the ones that we have pretty adorable. How can you not fall in love with the lovely Lovely? And of course, we have Cuddle King. Cuddle King compared to Lovely; there is no comparison; however, he definitely fits the Valentine's theme!
Fortnite Valentine's Day 2020 Skins
In 2020, Epic really went to town for Valentine's Day. Unfortunately, a lot of the skins are a bit underwhelming. Crusher and Ex are both clean skins, and Ex in particular is a pretty nice option and has some bold colors with a unique look. Candyman is flavorful, but doesn't quite hit the mark for me. The reactive face on it is pretty fun, but other than that it strays into the little too goofy looking area for me. Lovethorn is interesting and unique, plus you get the purple heart broken style which gives you a whole lot of additional color combinations to work with. Pinkie is just kind of bland, we don't dislike it, but there's nothing about it that's particularly interesting.
Fortnite Valentine's Day 2019 Skins
While not as impactful as 2018, the 2019 Valentine's Day skins aren't too bad. Heartbreaker is a decent skin, and is just a fun one overall. Skully is quite popular among players, and shows up often outside of Valentine's Day.
Fortnite Valentine's Day 2018 Skins
There are so many classic skins from the early days. The first Fortnite Valentine's Day brought us two skins that are very well-known. Cuddle Team Leader has become a signature skin of the game, most people would recognize it if you show it to them. Love Ranger on the other than, was pretty popular in its time. While we personally think it's a great skin, it was particularly sought after for the Back Bling. The wings were used quite often in the early days of the game, especially because no other winged back blings really existed at the time. That has changed now, and there's a whole lot of wings from battle passes and other item shop outfits.
Cuddle Team Leader has spawned many others skins that use the bear costume, you can check them all out here.
Other Valentine's Day skins
These are outfits or bundles that aren't specifically associated with Valentine's Day, but could arguably be added to the list so we're including them below.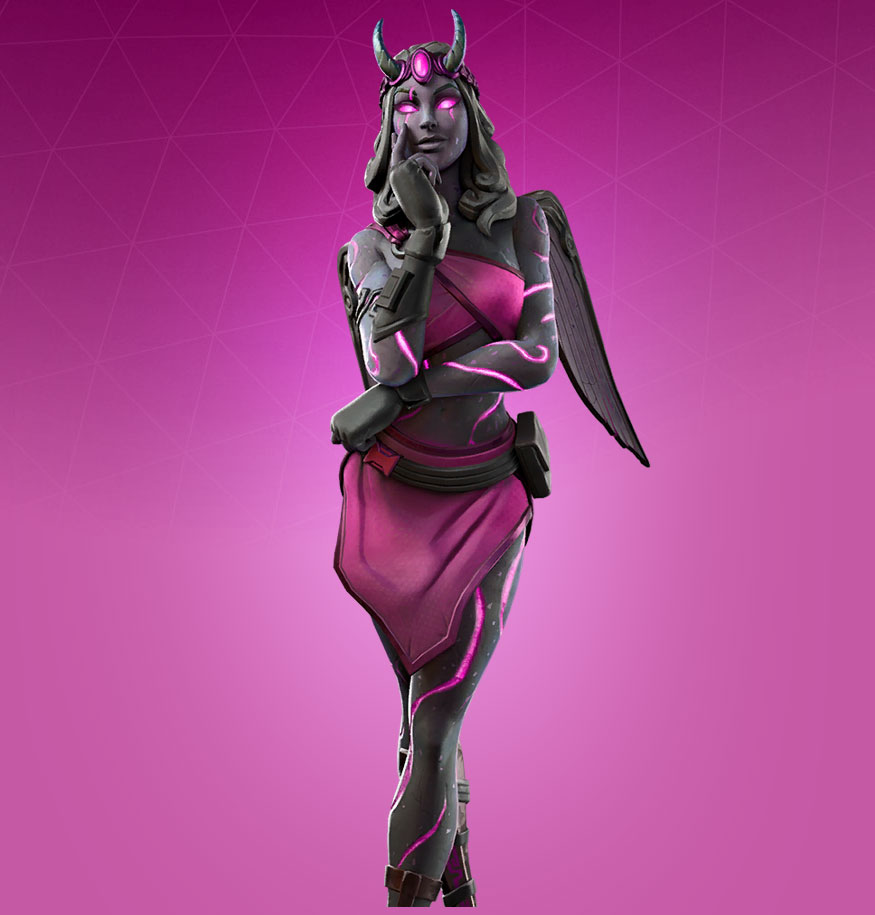 Check out Fortnite's other holiday skins in our Halloween and Christmas articles, right here on Pro Game Guides!