In our second week of Season 6, we are tasked with taming Boars. Wildlife itself is a new mechanic in Fortnite, but taming them is just that much more complicated since they all seem to be tamed in different ways.
So. Boars. How do they work?
How to Tame a Boar in Fortnite
If you used our article on How to Tame Wolves in Fortnite, you'd already know the basic concept to tame a Board. Get the item, throw it at the Boar, then tame it. However, because not everyone is familiar with this game mechanic and because Boars require a different item than Wolves, we think a bit more detail is necessary.
Step One: Obtain a Fruit or Vegetable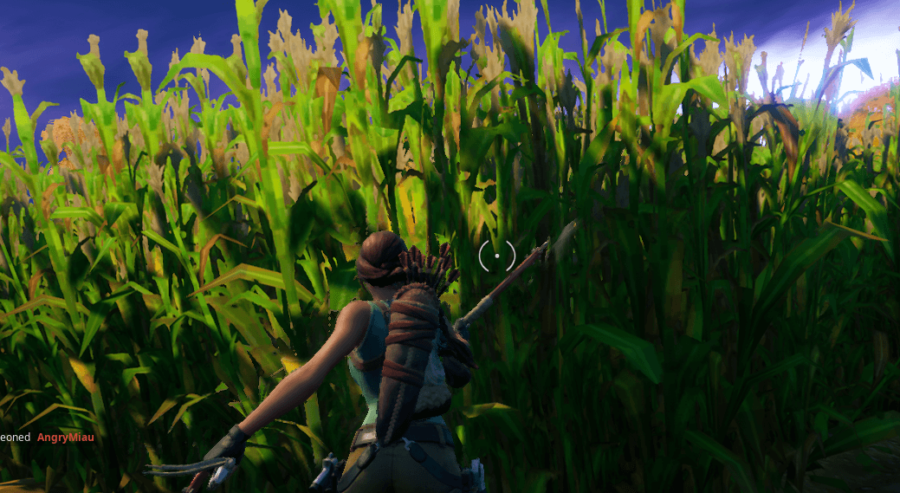 This is the primary distinction between taming a Boar and taming a Wolf in Fortnite. To tame a Boar, you first need to distract them with a fruit or vegetable. These can be found in produce boxes throughout the map or collected after chopping down corn stalks on farms. The best areas to land to collect fruits and vegetables are The Orchard, Colossal Crops, and Steel Farm. Once you've collected one, it's time for the next step.
Step Two: Make a Boar Docile
Of course, you will need to find a Boar to tame it. They are, for the most part, randomly spawned throughout the map. However, you can almost always find some on farms, especially the pigpen on the southern edge of Colossal Crops. When you find one, equip the fruit or vegetable to your active inventory item, and throw it near the Boar.
Optional Tip: It's also helpful to have a Hunter's Cloak equipped, but not until you have found a Boar to tame.
Step Three: Tame it!
You only have a short amount of time to do this, as a Boar will attack you as soon as it's no longer distracted by the object you threw to it. It will slowly approach the item on the ground and have a blue glow to indicate it's distracted. Quickly approach it and interact with them to tame it. If you did it in time, it'll emit some heart particles and will now have a white arrow above its head. This will be an indicator that you now have a pet Boar!
Check out our full Season 6 Guide to see more easy-to-follow guides for the new Season!