While some players hunt for opponents, and others frantically run toward the storm circle, a select few are fishermen at heart. These players love catching the first fish each match, discovering marine creatures that are often overlooked. For these niche gamers, fishing isn't the minigame. Fortnite is. The game's developers have hidden several types of fish that can either be collected from Ice Boxes or caught by hand at a fishing hole. The Flopper, a creature with wide eyes and a distinct lack of sapience, is one of these fish. Come join us as we explain what a Flopper does in Fortnite.
What is a Flopper used for in Fortnite?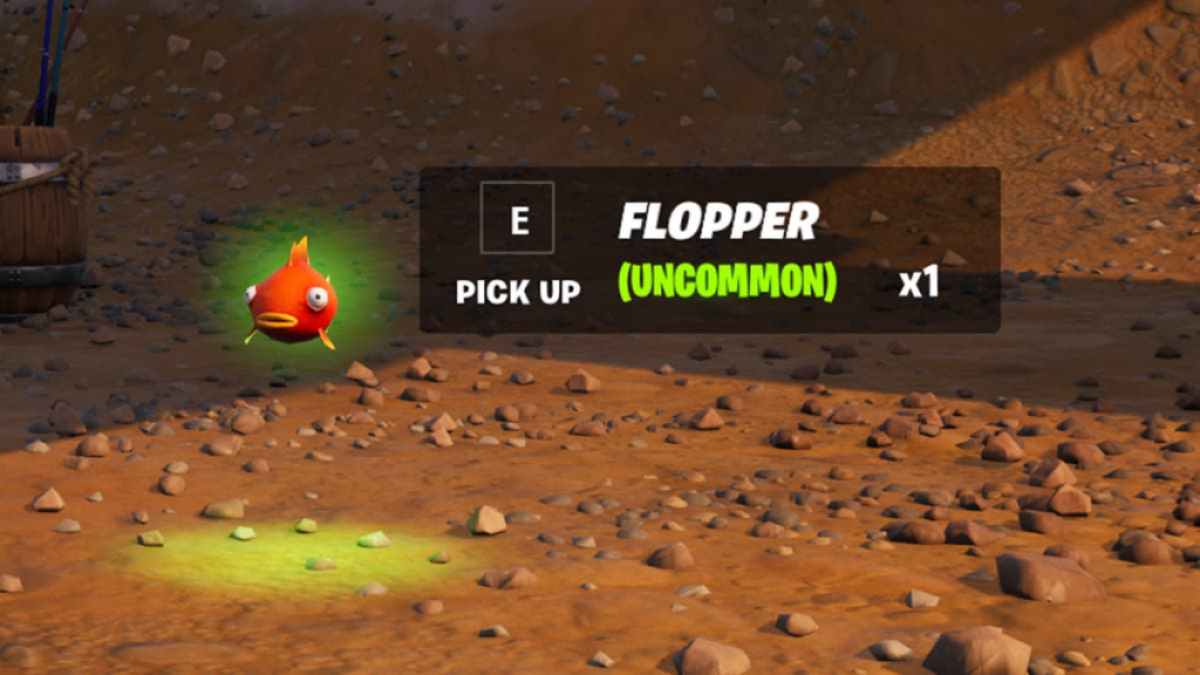 Floppers are healing items, restoring 40 health upon consumption. They can only be eaten if the player has missing health. There are three Floppers types: Orange, Green, and Blue. However, these colors are cosmetic and do not provide extra benefits. Floppers only take one second to eat, making them a quick and easy way to regain health quickly. Players can store up to four Floppers in a single stack.
Related: How to get Chill-la-la-Llama Back Bling in Fortnite
There are two primary ways to find Floppers during a match. First, you can loot Ice Boxes and hopefully receive a Flopper. Second, you can equip a Fishing Rod and fish in any body of water. Fishing holes are more likely to drop Floppers, but you can also fish in still waters and catch these items. You can successfully catch Orange, Green, and Blue Floppers at any of these destinations.
For more Fortnite guides, come check out Fortnite Winterfest 2022 – All Presents and their contents here on Pro Game Guides.