Winterfest 2022 has arrived in Fortnite Chapter 4 Season 1, and players will get to collect various free cosmetics during the festive event. Like every year, players visit the Winterfest Lodge or the Cozy Lodge where they will find several gift boxes. Here's how players can find and visit the Cozy Lodge in Fortnite.
How to check Cozy Lodge to possibly find a Slice of Pizza
You can access the Cozy Lodge by selecting the snowflake icon option from the main lobby screen in Fortnite. Click on the icon, and it will take players to the Winterfest Lodge, where they can find Cozy Knit Jonesy, fatigued Sled Ready Guff, and winter fairy Snowdancer. You'll notice several boxes wrapped in gift paper around them. Select the gifts and open them to unlock a free cosmetic item.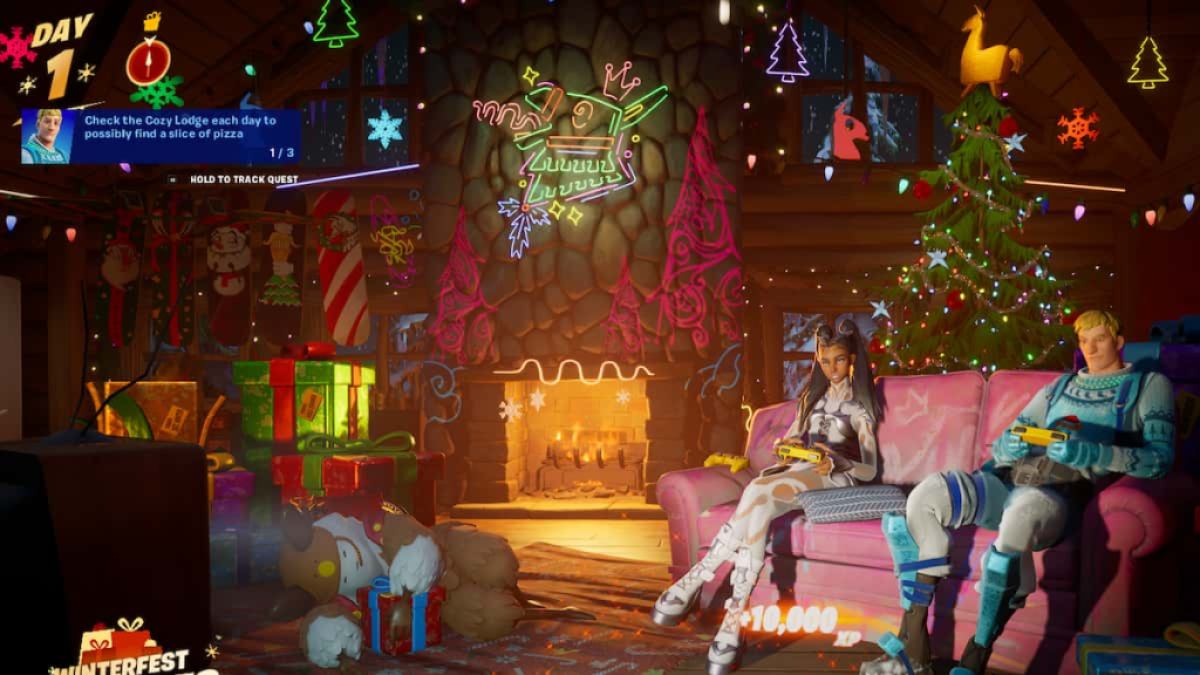 Inside the Cozy Lodge, players will also get a chance to find a Slice of Pizza. You will find this item lying on the ground and selecting it instantly rewards players with 10,000 XP. One of the Winterfest 2022 quests requires players to check the Cozy Lodge to find three Slices of Pizza. Finding this item and completing the quest rewards players with 16,000 XP.
Related: Fortnite Christmas Skins (2022) – All Years & Full List!
There are several other Winterfest 2022 quests that players can complete to earn tons of XP and complete the battle pass. Similarly, Snowball Launchers and Holiday Presents have also been unvaulted in both no-build and regular battle royale game modes. Visit the Cozy Lodge daily to unlock a unique cosmetic reward for free in Fortnite Winterfest 2022.
Wondering how to take control of POIs in Chapter 4? Check out How to Capture Point in Fortnite on Pro Game Guides.