In Week 2 of Fortnite Chapter 2 Season 6, one quest we must complete is to obtain four literature samples out of three locations. Many players are unaware that you can easily complete this task in one match, by only visiting two areas. We will cover how to do this in the guide below.
Where to Obtain Literature Samples in Lazy Lake, Pleasant Park, or Retail Row
The most helpful tip about this Quest is that all three locations have two literature samples each. Since you only have to obtain four of them to complete the quest, this means you can collect them all from just two locations. We recommend getting them from Retail Row and Lazy Lake since they are closest to each other, but we have provide the locations of all six literature samples in the list below.
Retail Row
Both literature samples are on the eastern half of Retail Row. You can find the first one inside the main building on the eastern edge. It is part of a magazine stand. The other one can be found outside the northern building inside a newspaper stand.
Related: How to Ride 5 Different Zip Lines in Less than a Minute in Fortnite Chapter 2 Season 6 Week 2 Epic Quests - Pro Game Guides
Lazy Lake
The literature samples in Lazy Lake are relatively close to each other. The first one is in the gas station on the southwestern corner of the town. The second sample is also on the southwestern corner, but on the lowest floor of the Lazy Lake Spa. You can see its approximate location in the image above.
Pleasant Park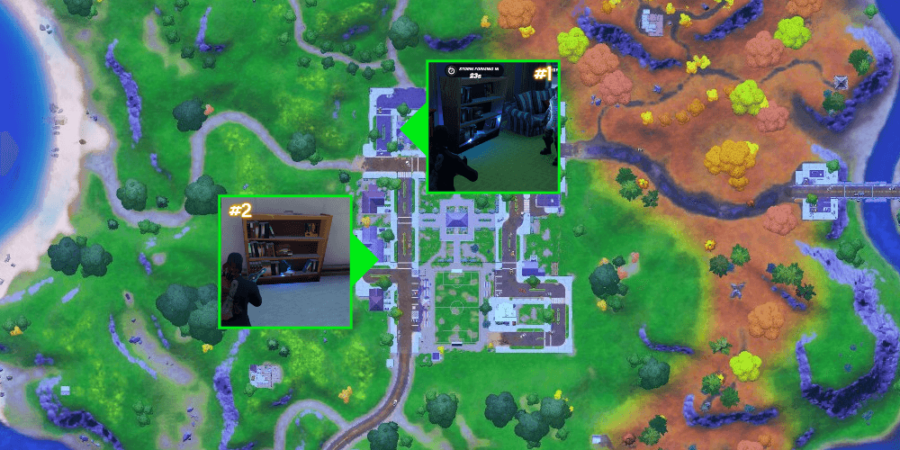 Both literature samples in Pleasant Park on the western half of the town. The first one is in the house on the northwestern corner. It is on a bookshelf on the bottom floor next to Jonesy the First. The second one is in the house directly North of the house on the southwestern corner of town. It is in a short bookshelf on the ground floor, against the house's southern wall.
Once you have (hopefully) collected both samples from two different locations, you'll have completed the task and earned that delicious 24,000 XP!
Check out our Complete Chapter 2 Season 6 Guide for complete coverage of this Season of Fortnite! If you only need help with the Epic Quests this week, be sure to check our Week 2 Epic Quests Guide!