Forza Horizon 5 is made great by its seemingly endless list of cars to choose from. Unfortunately, though, as in all Forza Horizon games, you won't be able to drive all of these cars instantly. You will have only a select few cars to start your journey through Mexico. Here are the Best Starter cars in Forza Horizon 5.
The latest entry in the series makes an interesting change when it comes to the Starter cars. Like the games before it, this game gives you the choice of one car from a small selection of vehicles. The major difference is that in Forza Horizon 5, the other two will be sent to your garage regardless of which car you pick out of the three choices. You get to keep all three cars offered to you at the beginning of the game.
This decides which car to choose less daunting as there are no real consequences to choosing one over the other. What this does now, though, is to discuss which car you want to use to explore Mexico for the first time. The three starter cars are the Chevrolet Corvette Stingray Coupe, 2021 Ford Bronco, and the Toyota GR Supra.
Chevrolet Corvette Stingray Coupe
Easily one of the best Starting cars we've seen in a Forza game, the Corvette Stingray Coupe is not only gorgeous but a monster on the street. This car is all about speed, being the fastest car off the block out of the three starters, though it severely lacks offroad capabilities. So if you were looking to explore what Mexico's environment has to offer, this car might not be the best starting choice for you.
2021 Ford Bronco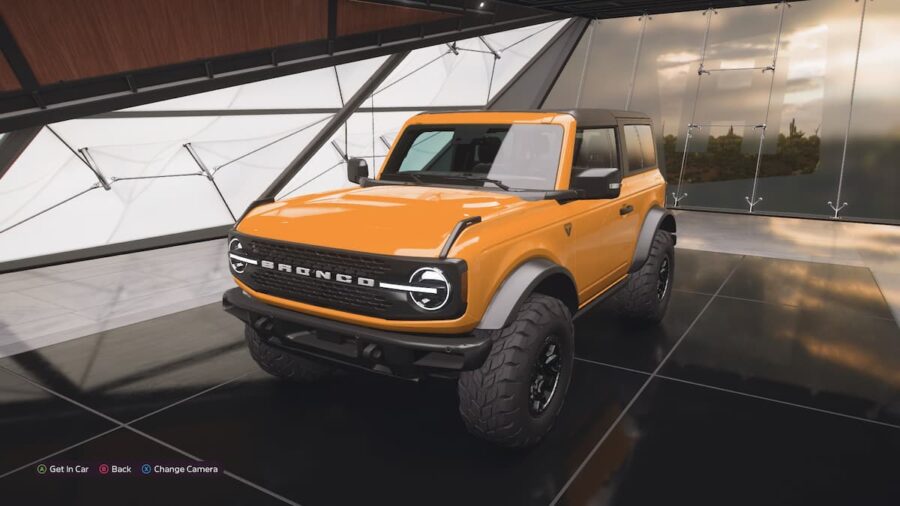 The 2021 Ford Bronco is definitely the most unattractive of the three starting vehicles. However, what it lacks in looks and speed, it makes up for in offroad ability. This vehicle is perfect for exploring Forza Horizon 5's 11 different biomes. The shortest distance between two points is a straight line, and that is the philosophy you can live by with this car.
Toyota GR Supra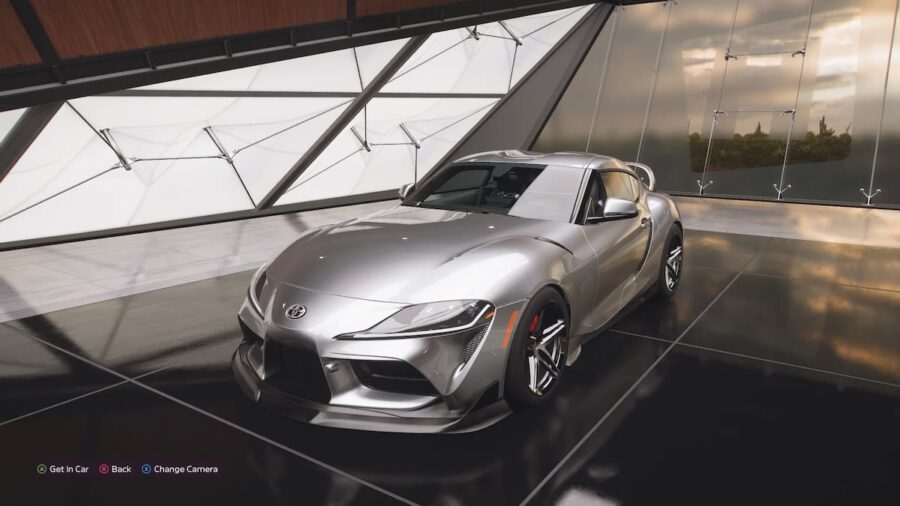 The most fun you can have on four wheels should be this car's tagline. The Toyota GR Supra not only boasts the highest speed stat of all the cars on this list, but it is also a drift machine. This is a car that definitely excels on the pavement but isn't afraid of dirt either. Any race with lots of turns will be a breeze. Anyone who prefers style points over top speed should choose this car to start their journey.
So there you have it, those are the best starter cars in Forza Horizon 5. When it comes down to it, you should choose the car that fits your needs most because while you do get to keep all the vehicles on this list, none of them will feel as good to drive as your first choice.
For more Forza Horizon 5 content, check out Fastest Cars in Forza Horizon 5 right here on Pro Game Guides.