If you love Genshin Impact, it makes sense that you'd want to showcase that fan dedication however you can—especially if it means looking at miHoYo's gorgeous artwork 'round the clock. Our list has all the best Genshin Impact wallpapers to grace your desktop with.
Note: If you're looking for a truly wow-worthy wallpaper, check out miHoYo's N0va Desktop application. Not only does this app bring adorable live virtual Lumi to your screen, you can swap her out for immersive Genshin Impact wallpapers that move and even play music!
This image of Dvalin and the gang is a classic choice for long-time Genshin Impact players. Many updates and Archon Quests later, this picture still manages to instill the same excitement it did months ago.
This Lantern Rite wallpaper is perfect for two kinds of people: Xiao mains, and Genshin Impact players who love seeing Liyue painted in bright, festive colors like in the above image. More than likely, you're both!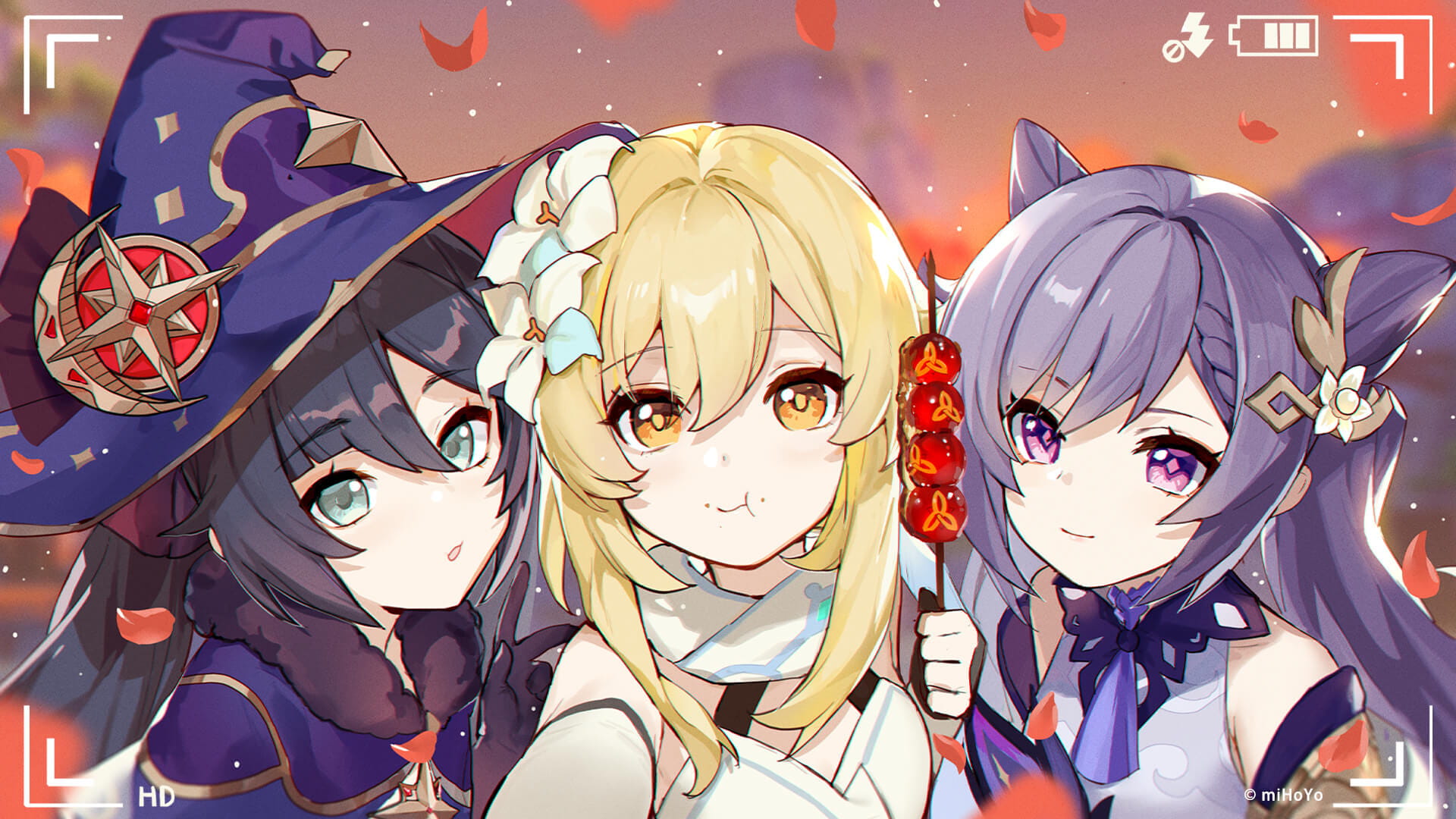 This selfie-esque wallpaper of Lumine, Mona, and Keqing happily snacking away at a festival is just too cute to pass up. This image is extra special because it feels like a sweet little behind-the-scenes moment.
The banner from the Unreconciled Stars event is a glamorous one, thanks to Mona and Fischl (and Scaramouche, who is stylishly evil). If you're looking for something a little more mystical to decorate your desktop with, this wallpaper is perfect.
This whimsical Ganyu wallpaper is sure to lift your spirits. Serene and ancient (she is over three thousand years old, after all), Ganyu manages to make any picture she's in even lovelier than it already was.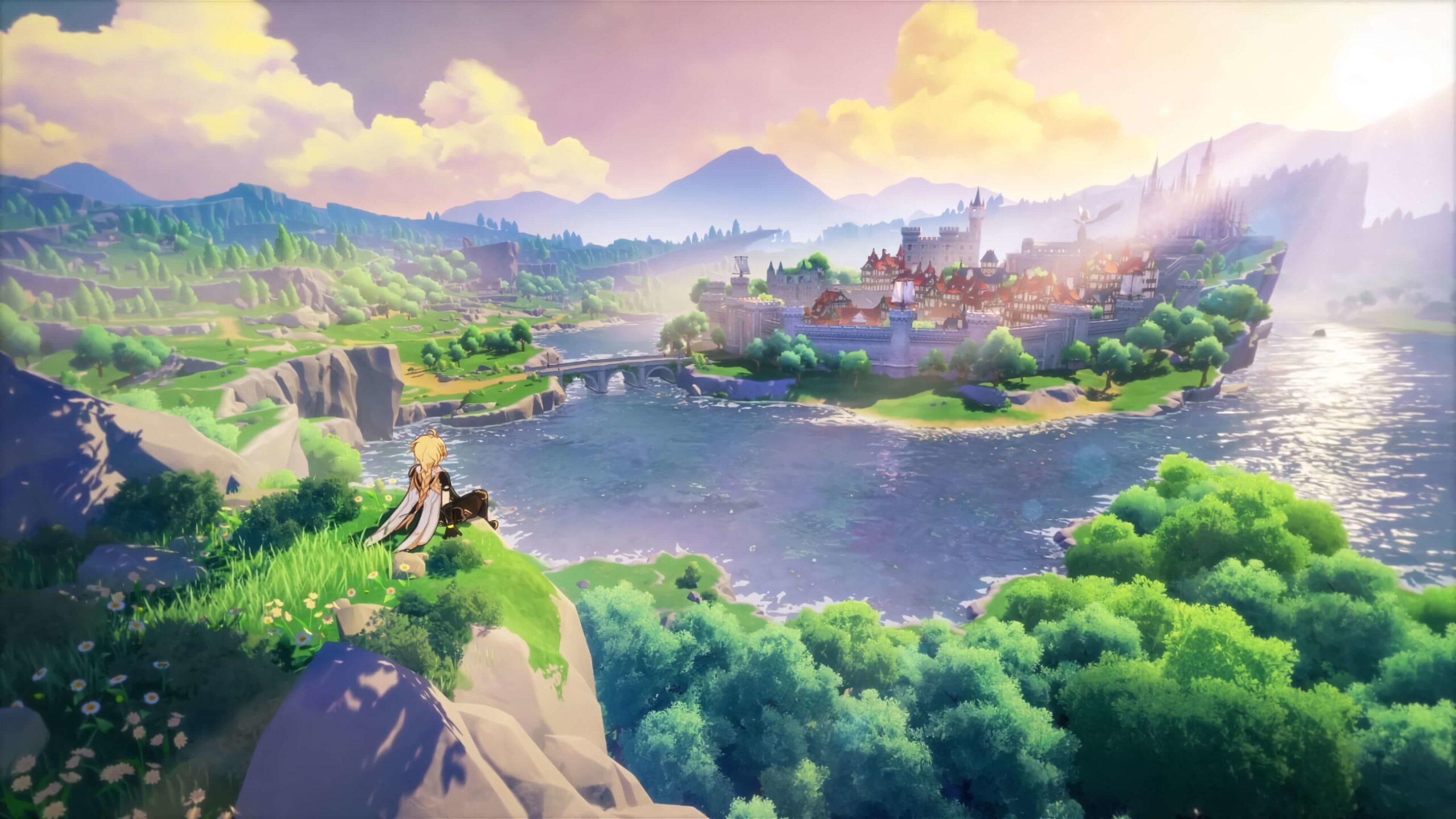 If you constantly find yourself gazing out in wonder at the landscapes in Genshin Impact, we're right there with you. This classic image of Aether looking over Mondstadt is always a great choice for those craving a sunset snapshot of the city's beauty.
The latest Genshin Impact key art celebrates the upcoming Midsummer Island Adventure update. This image of Jean, Barbara, and Klee having fun in the tropics is an instant serotonin booster and sure to put you in a good mood for the rest of your day.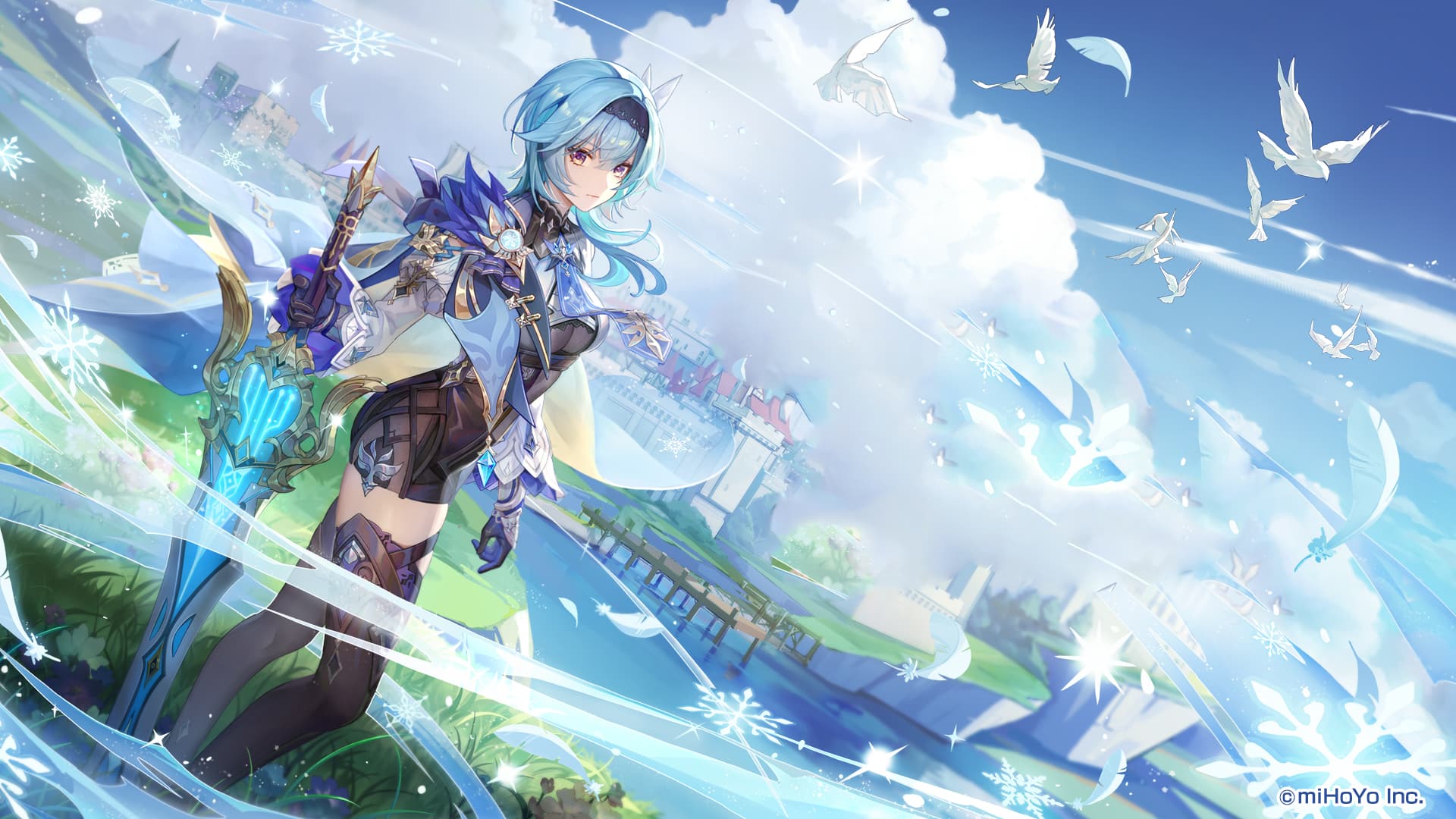 Maybe you're in love with the latest five-star character to join the Genshin Impact cast. If that's the case, this gorgeous Eula wallpaper is sure to make you happy every time you look at your desktop screen.
Want more Genshin Impact content? Take our What is your Genshin Impact Vision quiz or head on over to Genshin Impact Codes for some free rewards. If you're looking for the next Genshin Impact banner, we've got you covered.