One of the primary themes that tie together Genshin Impact's lore is the presence of Elemental powers in Teyvat. These are commanded by those who wield a Gnosis or a Vision—two similar, yet completely different objects with unclear origins, and can be taken away from their wielders.
Note: The information below contains spoilers up to the Archon Quest Chapter III and all the events in Sumeru, so please proceed with caution.
What is a Gnosis in Genshin Impact?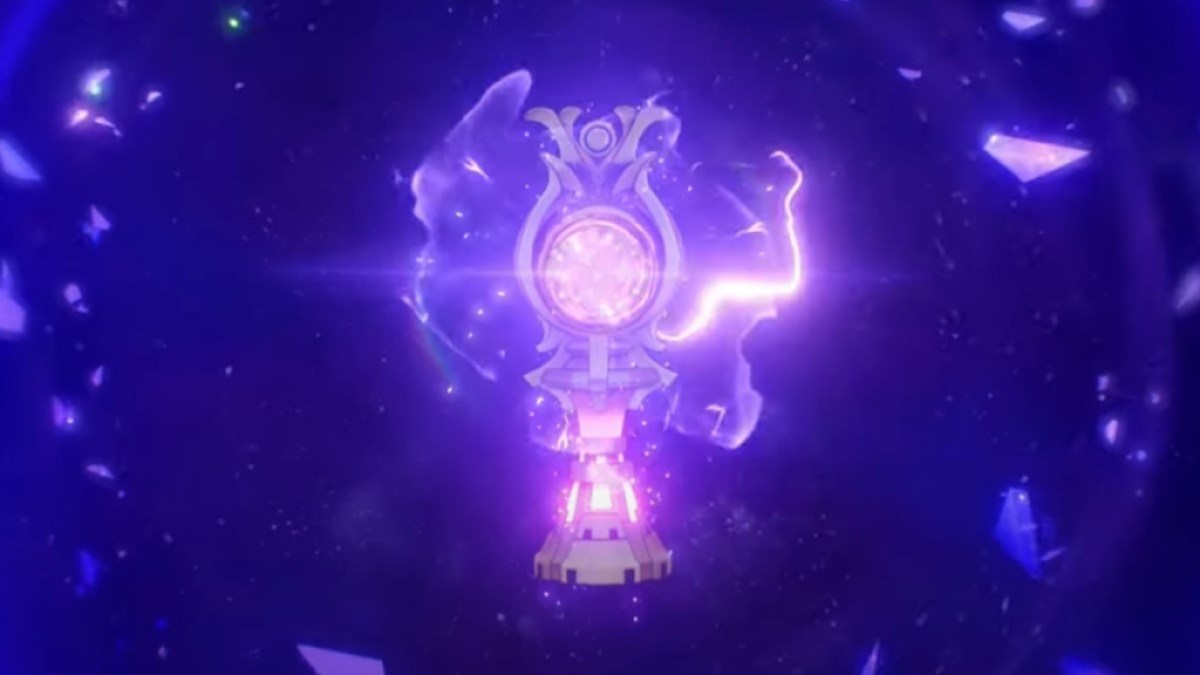 A Gnosis is an object of unknown origin exclusively kept by the seven Archons, the gods who won the Archon War. While not explicitly stated in the lore, this implies that winning the Archon War could have been a prerequisite to owning a Gnosis.
Gnoses are known to resonate with Celestia, but the exact relationship between these objects and the elusive floating island and those who inhabit it is unknown. Archons don't need a Gnosis to control Elements, but it could be considered a catalyst to perform difficult feats. For example, Zhongli needed the power of the Geo Gnosis to mint Mora in the Golden House. Greater Lord Rukkhadevata needed the power of the Dendro Gnosis to power the Akasha System in Sumeru—even after her death. Archons become significantly less powerful after losing their Gnoses, evident by how Azhdaha could immediately sense that Zhongli's power has eroded.
Other gods can control Gnoses with no known consequences. After Scaramouche was turned into a god, he could wield the Electro Gnosis freely. Similarly, Nahida, despite being the Dendro Archon, was also able to control the Electro Gnosis to enter Greater Lord Rukkhadevata's consciousness. However, it's unclear whether mortals can achieve the same.
Interestingly, Gnoses are based on chess pieces:
Anemo: Queen
Geo: Rook
Electro: Bishop
Dendro: Pawn
Despite there being seven Archons, there are only six unique chess pieces. This has sprouted theories about a fake Archon, though no confirmations have been in the game.
Related: What changes in Genshin Impact when Greater Lord Ruhhkahdevata is forgotten?
What is a Vision in Genshin Impact?
A Vision is an object granted to individuals recognized by the gods, granting the wielders Elemental powers. Only residents of Teyvat are known to be able to obtain Visions, as Descenders like the Traveler can presumably wield Elements without resonating with a Vision. Those who wield Visions are said to have the opportunity to ascend to Celestia and become gods, but this has remained a rumor circulating in-game dialogue. There has been no evidence of it happening.
Visions represent their wielder's ambitions. When the Vision is physically taken away, its wielder has been shown to metaphorically lose their ambitions, as seen during Inazuma's Vision Hunt Decree. And when a Vision-holder dies, the Vision deactivates as well. Many believed that Archons grant Visions to people, but a voiced dialogue by Ei proves that they have nothing to do with its distribution. Instead, it's heavily implied that Celestia bestows Visions based on unknown criteria.
Related: What are the ear pieces worn by Sumeru NPCs in Genshin Impact?
What is the difference between a Vision and Gnosis in Genshin Impact?
The main difference between the two is that only gods can wield a Gnosis, and only residents of Teyvat can wield a Vision. Archons can willingly give up their Gnoses. They will lose power in the process but have shown to be still powerful regardless. On the contrary, Vision-holders lose their ambitions when their Visions are taken away, save for extremely mentally-resilient individuals like Arataki Itto.
Meanwhile, there has been no known way to reproduce a Gnosis, while many people regularly receive Visions. You can witness Rana receiving a Dendro Vision at the end of the Aranyaka questline. The only exception was when the Sakoku Decree came into full effect in Inazuma, somehow barring the distribution of Electro Visions in the process. It's unclear whether Celestia started granting Electro Visions after Inazuma's reopening.
For more Genshin Impact lore, check out our guide on What is Irminsul in Genshin Impact? here on Pro Game Guides.