Genshin Impact boasts a huge pool of characters that players can summon for. Although it might seem simple at first, pulling the desired character through the Wish system in the game can be a hassle. Since Genshin Impact is a Gacha game, there is a lot of RNG and luck involved in pulling, and often you might need to shell out some money to get the desired character. However, there are free to play alternatives available in the game that are on par with the summonable characters in the game. Barbara is one of the premier healers in the game that is free to play. She has seen a lot of play recently, and her kit is very simple to use. Here is a brief guide on how to effectively use Barbara on the battlefield.
Gameplay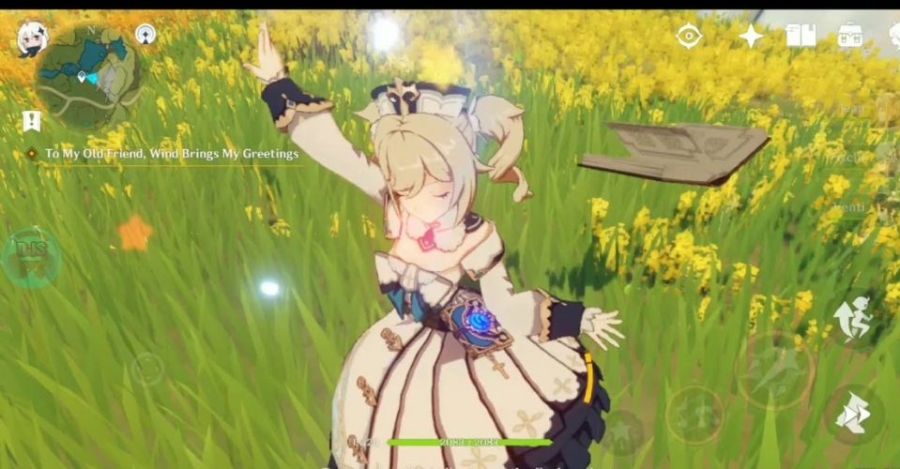 Barbara is mainly a support healer that lacks DPS. She is a one-dimensional character but one that can fit almost every team. Although she can deal decent damage when built accordingly, her primary role is to heal and keep everyone alive during battles.
Barbara's Skills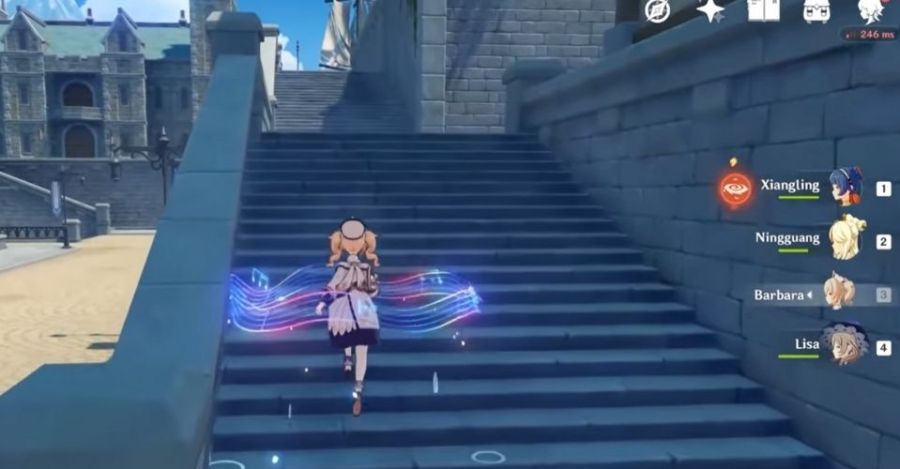 Normal Attack: Strikes four times using water splash that deals Hydro damage.
Charged Attack: Consumes Stamina to deal AOE Hydro damage.
Elemental Skill: Barbara summons water droplets forming a loop that surrounds the active character. The loop deals Hydro damage to anyone that comes in contact and heals the active character based on Barbara's max HP.
Elemental Burst: Heals the entire active crew based on Barbara's max HP.
Constellation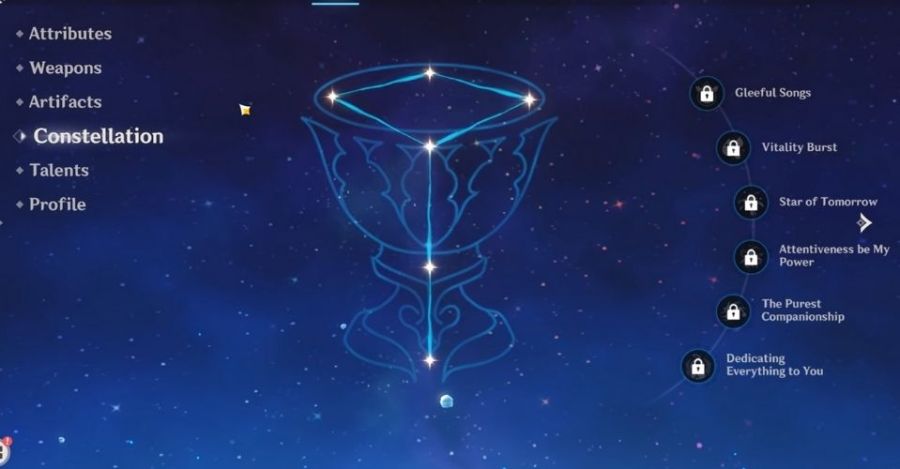 Barbara is a rated up character in most active banners and duping her is not that tedious. However, she can still be a reliable healer without the Constellation unlocked and overall a good support in general. Here is Barbara Constellation.
First Dupe-Gleeful Songs: Barbara replenishes 1 energy every 10 seconds.
Second Dupe-Vitality Burst: Reduces Elemental Skill cooldown by 15%. Hydro damage is increased by 15% while the Elemental Skill is active.
Third Dupe-Star of Tomorrow: Increases the level of her Elemental Burst by 3 levels (goes up to level 15).
Fourth Dupe-Attentiveness be my Power: Every foe Barbara hits with her Charged Attack, she regenerates 1 energy. She can regenerate up to 5 energy per charged attack.
Fifth Dupe-The Pure Companionship: Increases the level of her Elemental Skill by 3 levels (goes up to level 15).
Sixth Dupe-Dedicating Everything You: Automatically revives a dead crew member baring when Barbara is on the field. Regenerates the entire health of the now revived member (CDR=15 mins).
Best Build for Barbara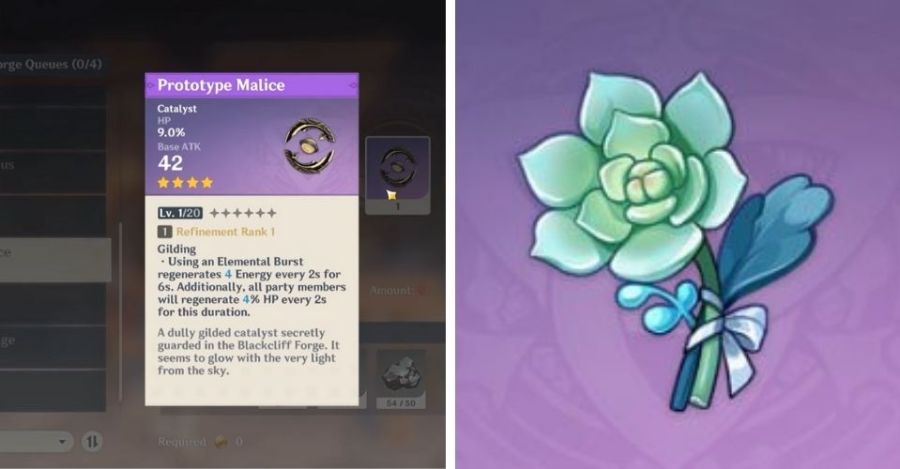 One of the best weapons for Barbara is Prototype Malice, which is a craftable weapon and can be easily acquired by F2P players. It gives a base attack of 42 (Lvl 1) and boosts overall HP by 9% (Lvl 1). Since Barbara's healing is based on her maximum health, Prototype Malice is a perfect fit for her as the weapon provides both damage and health boost.
Exile set is pretty good for Barbara and makes her early game much stronger. It increases the energy recharge by 20% and regenerates 2 energy for every crew member over 6 seconds. Since Barbara is heavily reliant on her abilities, this set of artifacts allows her to spam abilities more and makes healing more consistent.
Ascension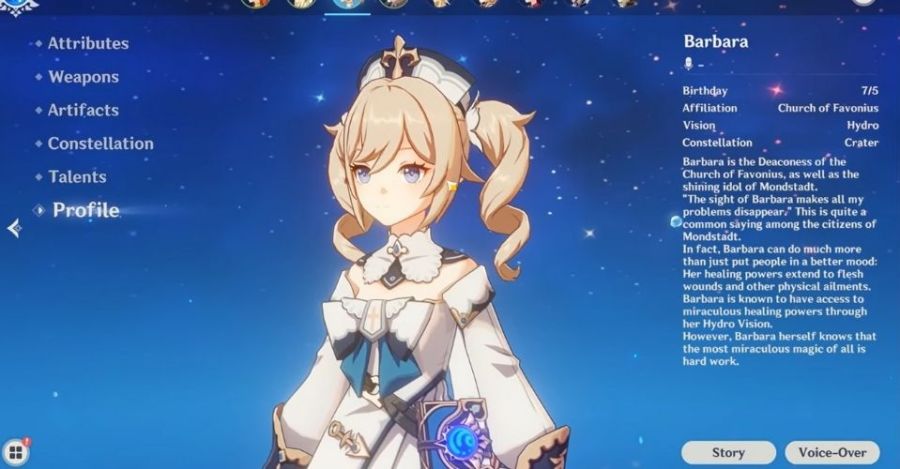 Ascension Level 1 (max level 20): Varunada Lazurite Silver x1 +Philanemo Mushroom x3 + Diving Scroll x3
Ascension Level 2 (max level 40): Varunada Lazurite Fragment x3 + Cleansing Heart x2 + Philanemo Mushroom x10 + Diving Scroll x15
Ascension Level 3 (max level 50): Varunada Lazurite Fragmentt x6 + Cleansing Heart x2 + Philanemo Mushroom x20 + Sealed Scroll x12
Ascension Level 4 (max level 60): Varunada Lazurite Chunk x3 + Cleansing Heart x8 + Philanemo Mushroom + Sealed Scroll x18
Ascension Level 5 (max level 70): Varunada Lazurite Chunk x6 + Cleansing Heart x12 + Philanemo Mushroom x45 + Forbidden Curse Scroll x16
Ascension Level 6 (max level 80): Varunada Lazurite Gemstone x6 + Cleansing Heart x20 + Philanemo Mushroom x60 + Forbidden Curse Scroll x24
Best Team for Barbara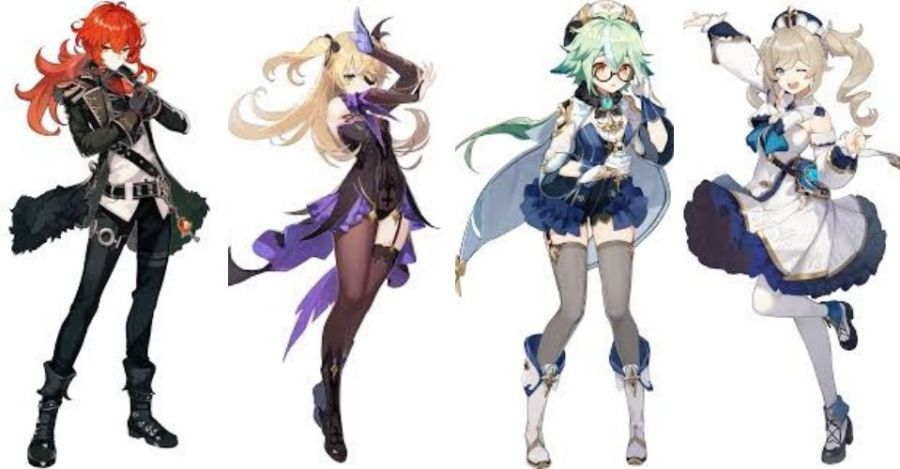 Pairing a high DPS character with Barbara is the most optimal way to approach her team building. Diluc has the highest damage potential in the game and is one of the best options to pair up with Barbara. Since Barbara is mainly a healer, pairing a secondary ranged damage dealer can also be a good combination. Both Fischl and Venti can work well in tandem with Diluc and Barbara. Sucrose is also a viable crew member as she brings much-needed crowd-control with her.