Genshin Impact's A Parade of Providence event runs from April 27, 2023, to May 15, 2023, and features an exciting Interdarshan Competition in Sumeru. Participate to get amazing rewards, including a free Faruzan.
During the event, you can participate in six Gala Booths representing each Darshan. The Spantamad Darshan's booth is called Concocted Reaction, a mini-game that all combat lovers will love. I think that the combat mechanics are a lot simpler than recent combat events, so even new players can enjoy it without worrying.
How to unlock A Parade of Providence event in Genshin Impact
You can unlock the event after completing the following prerequisites:
Reach Adventure Rank 30 or above.
Complete the Archon Quest Chapter I: Act III - A New Star Approaches.
Optional: Complete the Interlude Chapter: Act III - Inversion of Genesis.
Optional: Complete Alhaitham's Story Quest, the Vulture Volans Chapter: Act I - The Illusions of the Mob.
If you haven't met the optional prerequisites, you can still start the event using the Quick Start button. Otherwise, you'll unlock A Parade of Providence: Act I - Comings and Goings. Complete it to unlock all the Gala Booths.
Related: Genshin Impact Mimetic Replication rhythm game guide – A Parade of Providence
How to complete the Concocted Reaction challenge in A Parade of Providence – Genshin Impact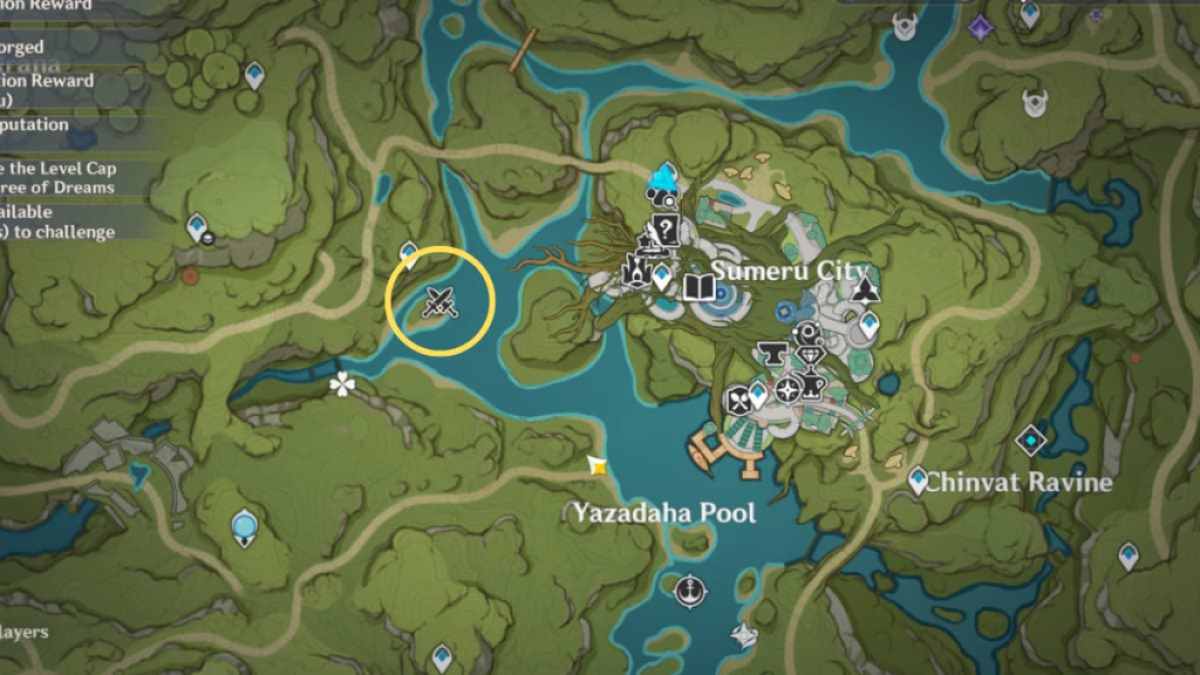 After unlocking the Gala Booths, complete the Event Quest called Concocted Reaction, where you must speak to Bahador in the Spantamad booth. Doing so will unlock the event Domain on the outskirts of Sumeru City. Head over there to begin the Concocted Reaction combat challenge.
Interact with the Domain and choose among three challenges that unlock over the course of the event. Before starting, make sure to pick your preferred difficulty. Rewards are divided by difficulty. You only need to complete Easy to get the Primogems, but completing a higher difficulty will unlock rewards for all difficulty levels before it.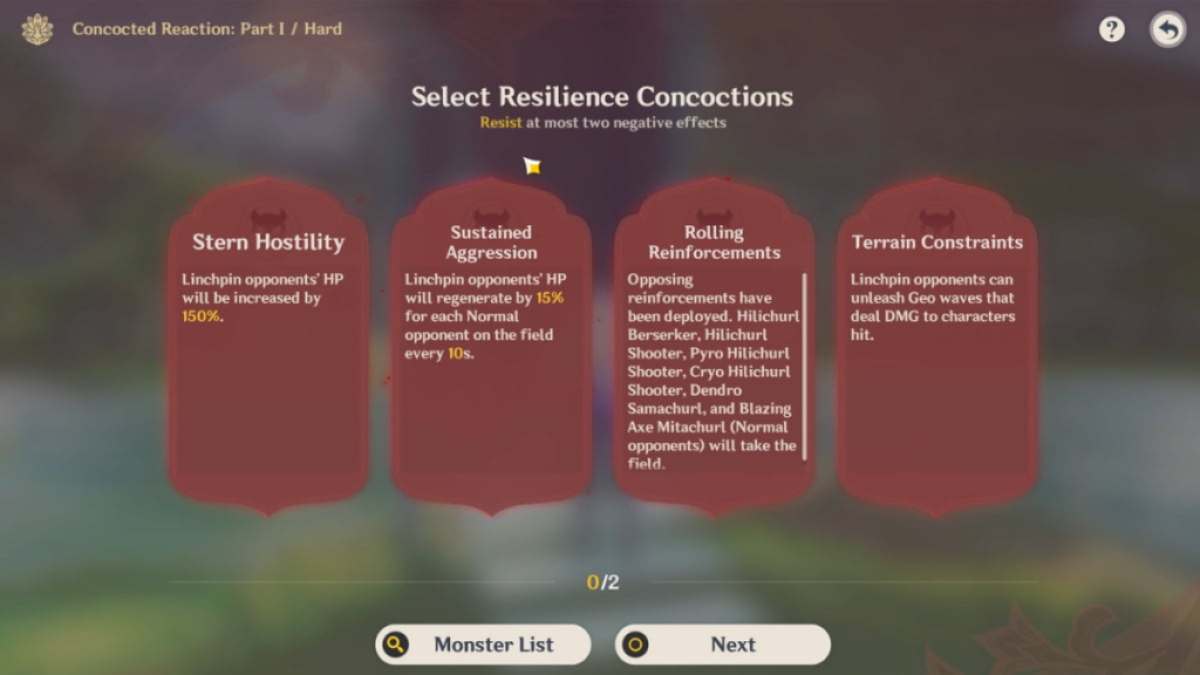 Upon starting, you need to pick one or two Resilience Concoctions. These indicate handicaps that you'll encounter in battle, such as higher enemy HP or higher enemy damage. You will resist all the handicaps that you choose.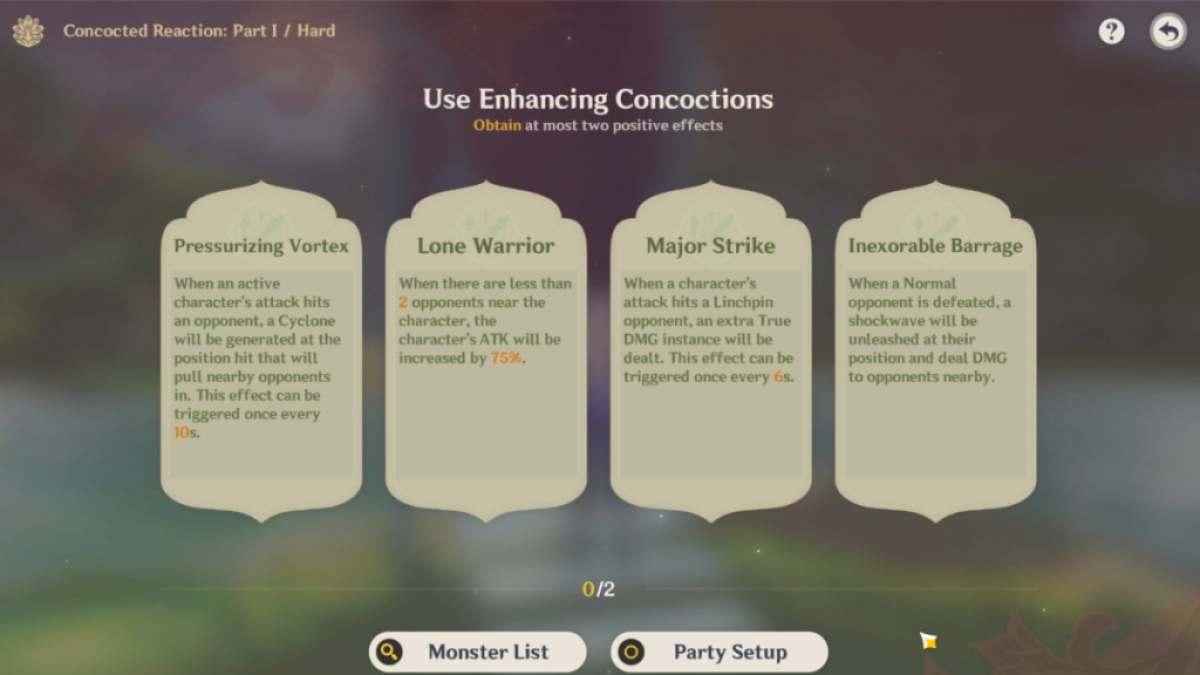 Next, you can pick one or two buffs to help you in battle. Once done, you can proceed to the Party Setup. Each challenge only contains one round, so you only need to configure one team. The battle itself is fairly simple: defeat all enemies within the five-minute time limit. You can collect rewards in the Brewing Concoctions section of the event menu.
For more event guides, check out All In Truth's Steps answers in Genshin Impact – A Parade of Providence here on Pro Game Guides.