Genshin Impact's Fungus Mechanicus event runs from March 23, 2023, to April 3, 2023, reuniting players with their beloved Fungi friends. This event takes Liyue's infamous Theater Mechanicus, licensed and localized to appease the Sumeru audience. Don't be afraid if you're not a fan of strategy—this version of the mini-game is a lot easier to play!
How to unlock the Fungus Mechanicus event in Genshin Impact
To unlock the event, you must first complete the following prerequisites:
Reach Adventure Rank 30 or above.
Complete the Archon Quest Chapter I: Act III - A New Star Approaches
Optional: Complete the Archon Quest Chapter III: Act V - Akasha Pulses, the Kalpa Flame Rises
If you haven't finished the optional quest, head to the event menu and click on the Quick Start button to initiate the event. Otherwise, you'll automatically get the Event Quest called Old Friends, New Game, which will take you to Port Ormos. Completing it will unlock the rest of the Fungus Mechanicus stages.
How to play the Fungus Mechanicus event in Genshin Impact – all controls & gameplay mechanics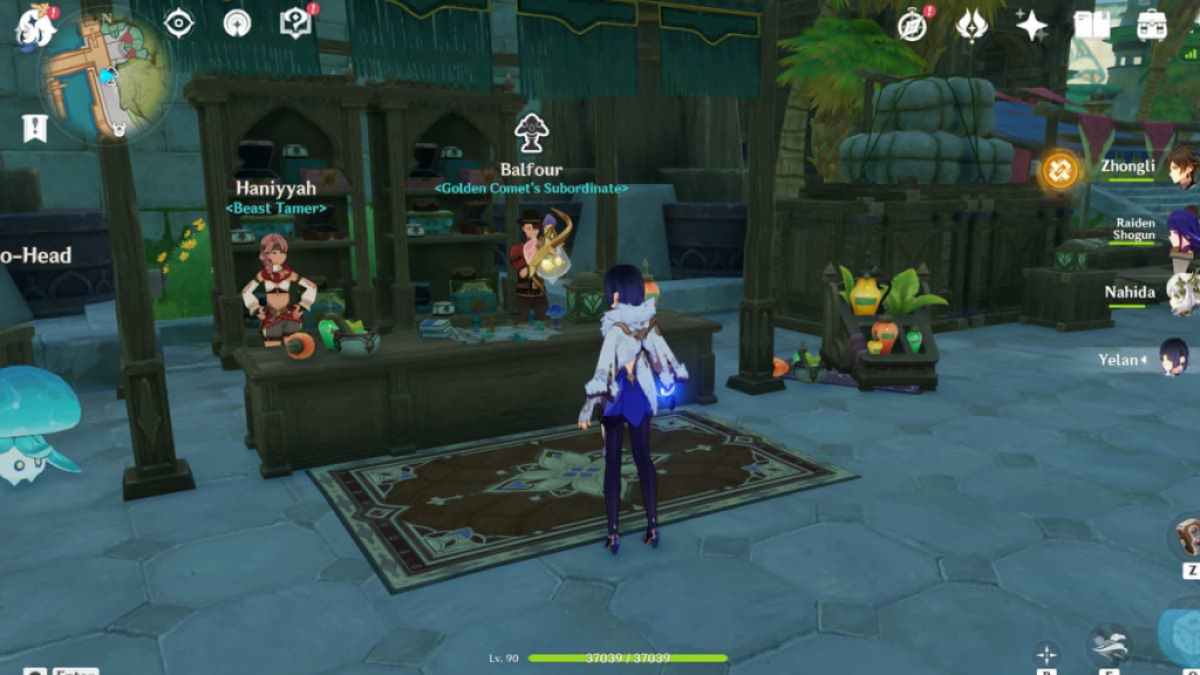 Apart from the tutorial stage in the Event Quest, Fungus Mechanicus includes seven stages that release every day for the first week of the event. Head to the event area in Port Ormos, marked by a fungi icon in the World Map. Speak to Balfour and select Play Fungus Mechanicus to begin.
Related: Best Mika build in Genshin Impact – Weapons, Artifacts, & more!
Party Setup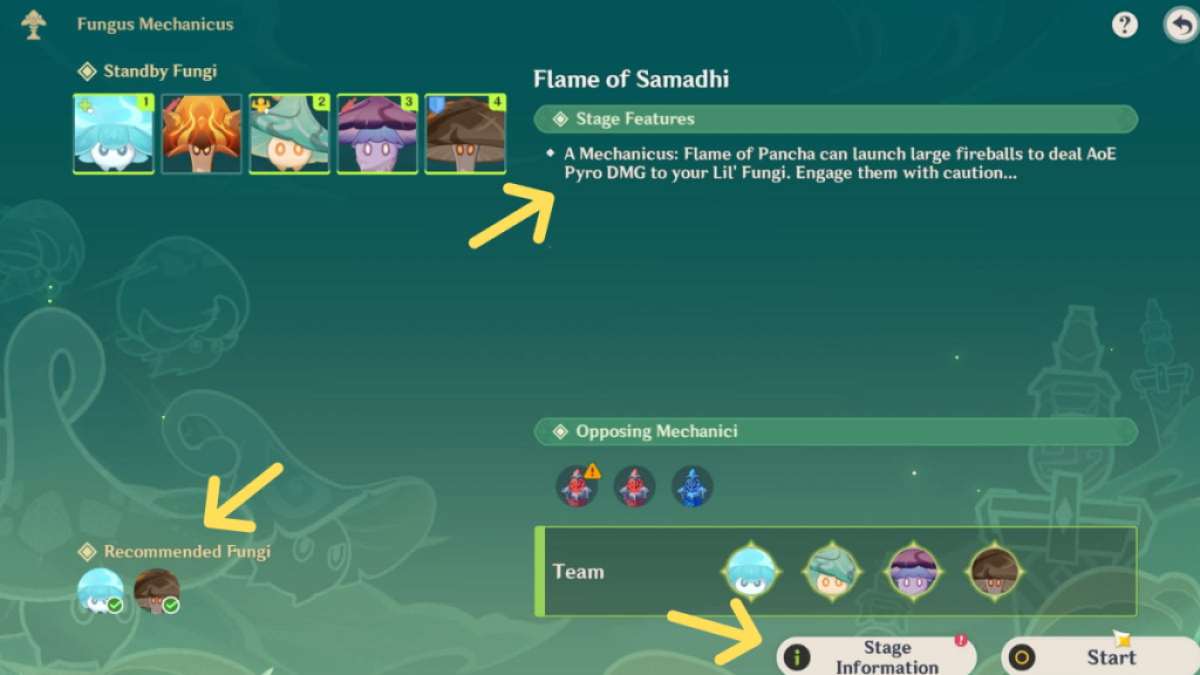 After selecting a stage, click Party Setup to begin setting up your team.
Stage Features - these are unique mechanics specific to each stage. Keep them in mind as you play to avert danger.
Stage Information - click this button to get an overview of all Fungi and Mechanici available on the stage. The Mechanici are essentially enemies, so it's important to deploy Fungi that can counter them.
Recommended Fungi - on the bottom left of the screen, you'll find some Fungi that the game recommends deploying.
Once you're ready, choose among the available Fungi to add them to your team, then click Start to begin.
Switching Fungi, Skills, & Targeting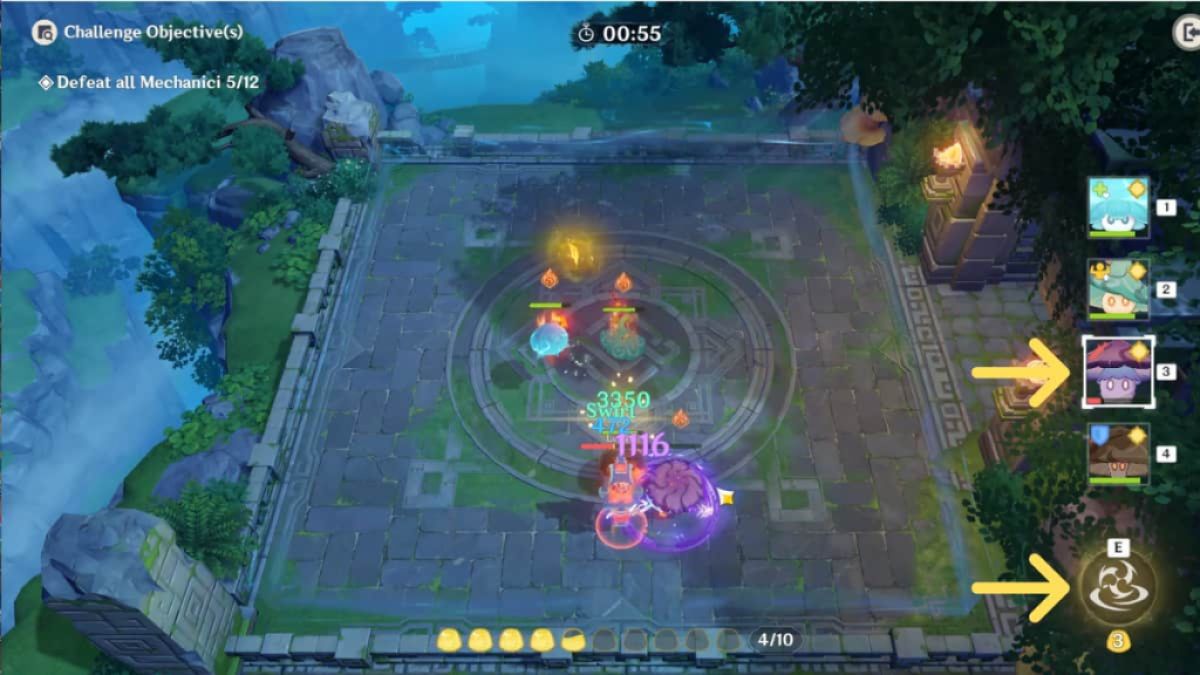 Fungus Mechanicus is very similar to the previous Fungi event—more so than Liyue's version of Theater Mechanicus. During the battle, Fungi will automatically attack Mechanici, but you can control them individually to use their Skills.
Switch between Fungi using number keys, then click on the Elemental Skill button to activate their special attack. Fungi are capable of triggering Elemental Reactions, so use this to your advantage to get the upper hand in battle.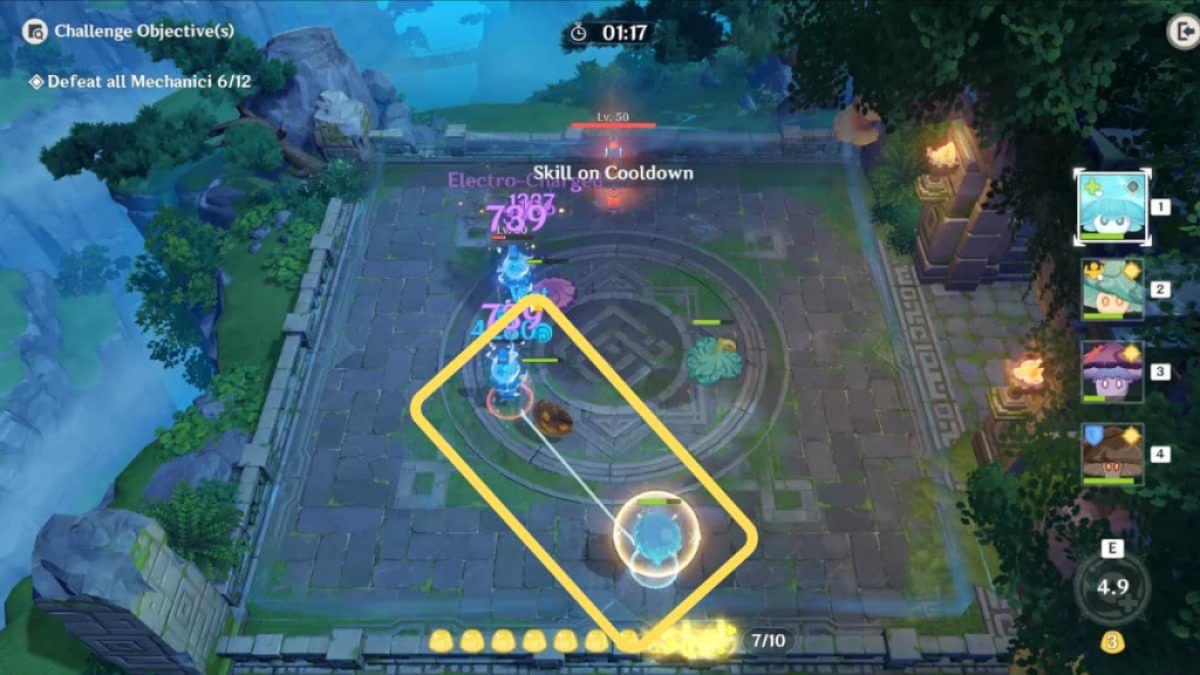 The white indicator line determines which Mechanicus a Fungus is targeting. Fungi can generally attack Mechanici without targeting a specific one, but some Skills can only be activated after selecting a target. You can also control which Mechanicus the Fungi will focus on first by choosing a target.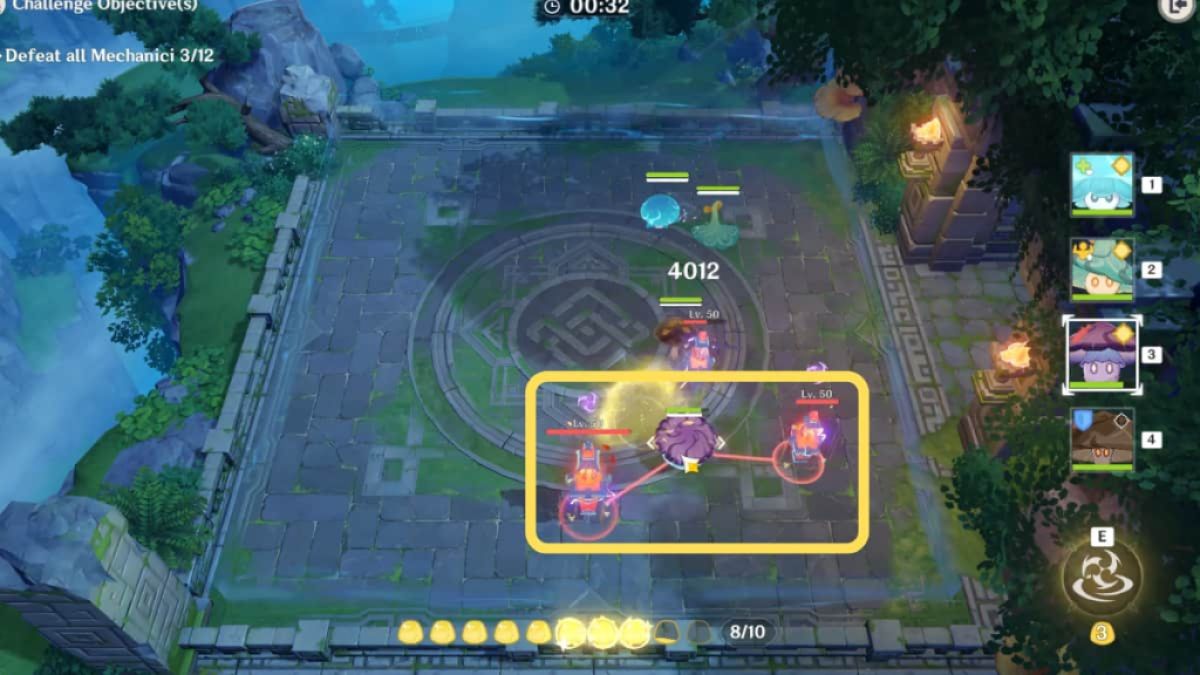 Meanwhile, the red lines connecting determine which Mechanici are targeting specific Fungi. You want to pay attention to the HP of targeted Fungi, as they can take massive damage if left alone. Alternatively, you can also move targeted Fungi away from danger.
Related: The Bell – How to get, Ascension, stats, and who can use it in Genshin Impact
Marvelous Gels
The number below the Skill indicates the number of Marvelous Gels required to activate it. Marvelous Gels naturally generate over time. You can also pick up Plauditory Protections (gold leaves) by moving a Fungus toward it to generate Marvelous Gels instantly.
Moving Fungi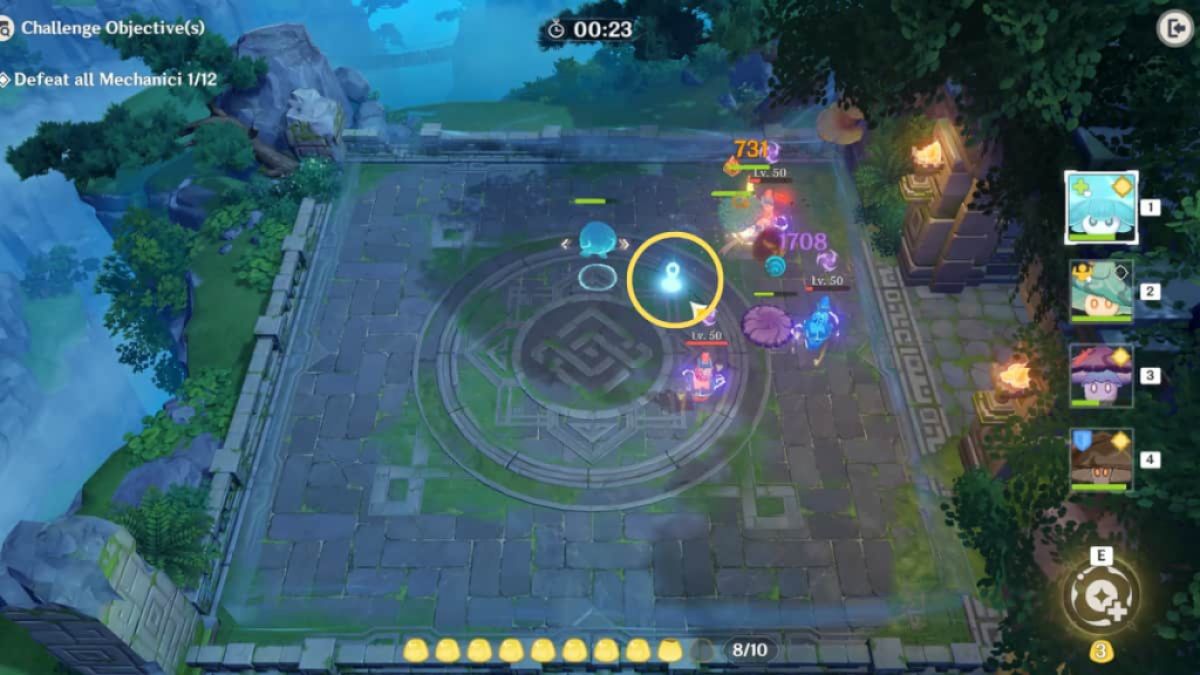 You can click anywhere in the field to place a little marker on the ground. The Fungi you're currently selecting will move toward the marker. This allows you to direct Fungi to specific locations, which can be useful for making strategic moves. For example, you can place a Fungi in-between the Mechanici to take advantage of their AoE range.
Genshin Impact Fungus Mechanicus rewards & how to claim
Head to the event menu and select Event Details to claim rewards for each stage that you've completed. You only need to defeat all Mechanici to get the Primogem rewards, but you can get additional rewards for completing other tasks specific to each stage. You can replay stages as many times as you like.
For more Genshin guides, check out All dialogue & debate answers in Nilou's Story Quest in Genshin Impact here on Pro Game Guides.