Hidden Mercenaries is a Genshin Impact World Quest in the Old Notes and New Friends questline. You must explore the Lamb-Devourer Rock near The Dune of Elusion, find a secret password, and infiltrate Thutmose's secret base.
To unlock this World Quest, you must complete the first part of the quest chain called Dual Evidence. Once that's done, head to Aaru Village and speak with Soheil, who will give you four World Quests, including Hidden Mercenaries.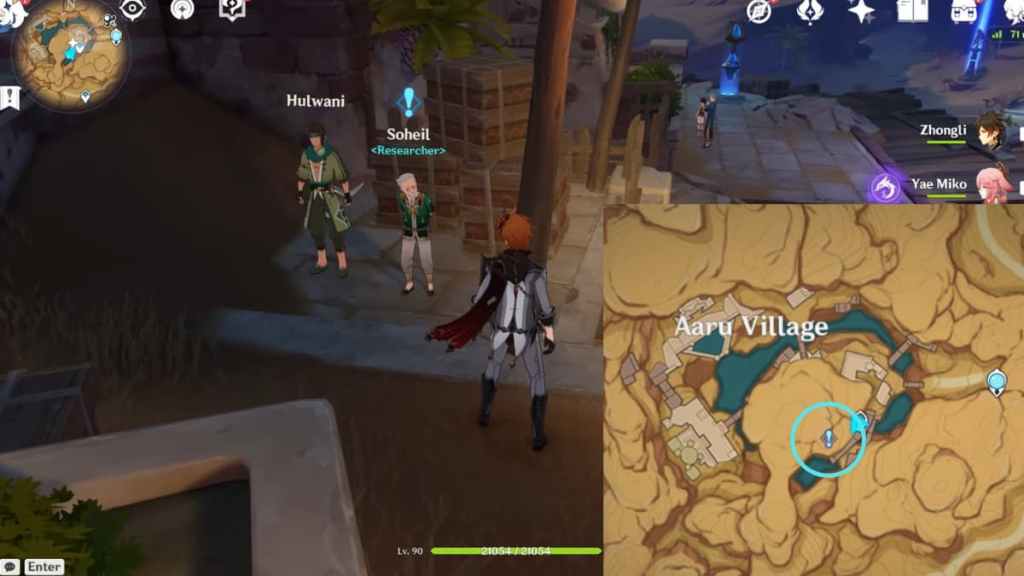 Related: How to find & use Golden Rose Seeds in Genshin Impact – A Gifted Rose sequel
How to enter Thutmose's secret base in Genshin Impact
After speaking with Soheil, follow the quest marker to the Lamb-Devourer Rock, which is home to plenty of Eremites. However, you must put your weapons down—do not attack any of the Eremites. Your goal is to follow the female Eremite from a distance. Make sure to not get caught by any of the Eremites.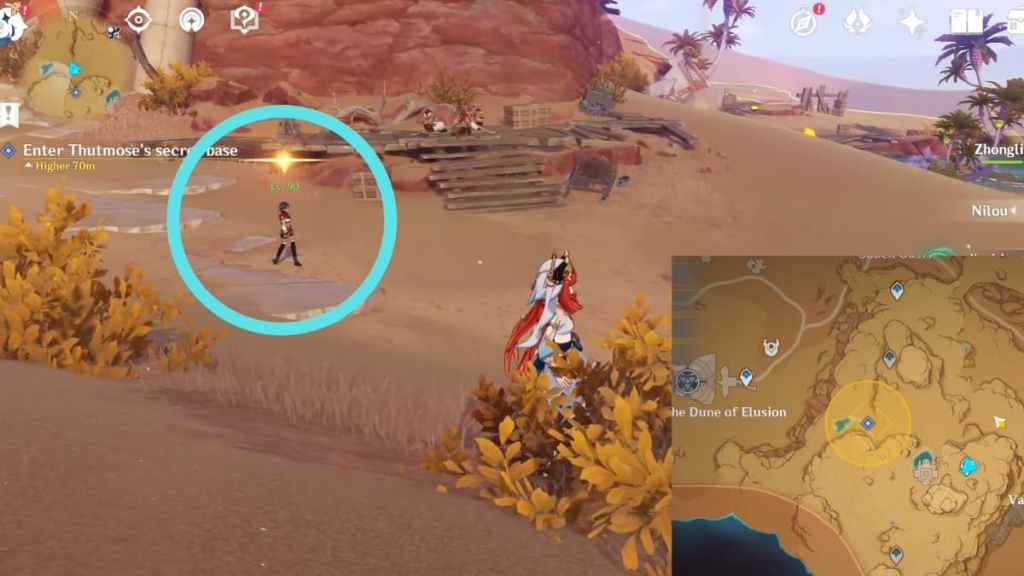 Keep following the female Eremite until you're in the watery area, where she'll disclose the password to the secret base. Once you have the code, return to the quest location to find a mechanism in front of the locked gate.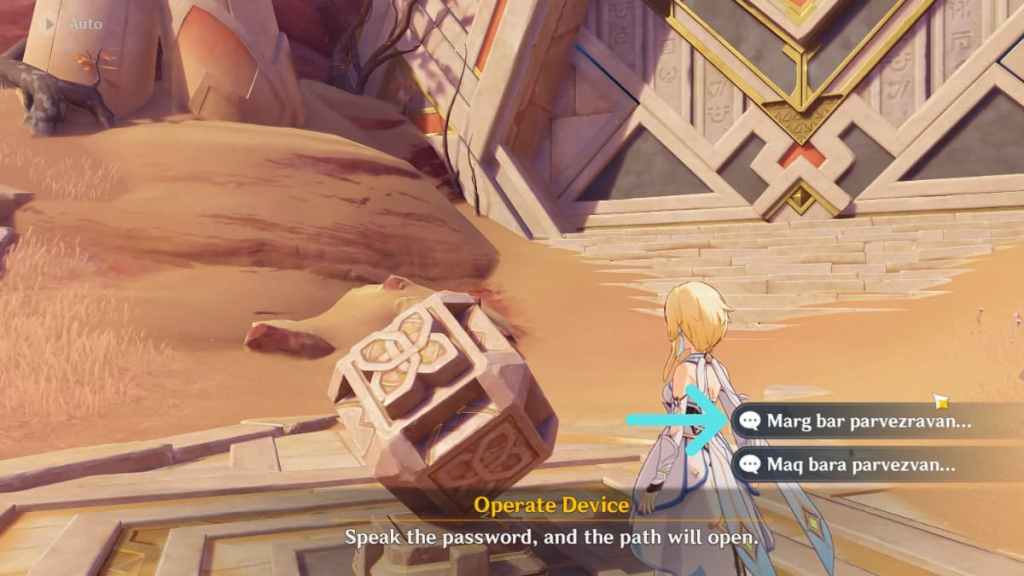 Interact with the mechanism, which will prompt you to choose the correct password. You must pick the first option, Marg bar parvezravan... This will open the gate leading to Thutmose's secret base, and will reward you with the Wonders of the World Achievement called What's the Password?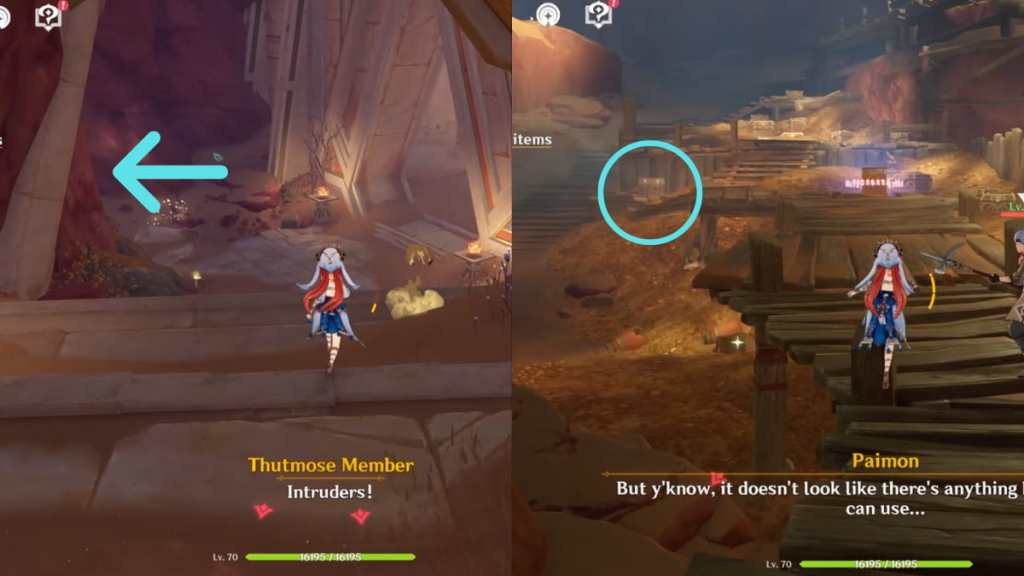 Enter the gate and proceed forward until you reach an intersection where you must turn left. Keep following the path lined by Stamina flowers, and you'll find yourself in a room filled with gold and a locked Luxurious Chest. The puzzle is unrelated to the quest, so ignore it for now. Instead, you must loot the Common Chest to the left of the locked Chest (pictured above) to obtain the Record of Lamb-Devourer Rock. Bring this back to Soheil to complete the World Quest.
Other Old Notes and New Friends quest guides
Check out our guide on How to unlock the Altar of Mirages Domain in Sumeru in Genshin Impact, hidden underneath the desert.