Soheil's Wish is a Genshin Impact World Quest in the Old Notes and New Friends questline. You and Paimon must explore various ruins around the Hypostyle Desert and bring your findings to Soheil, who's looking to write a breakthrough paper in his old age.
How to unlock the Soheil's Wish Sumeru World Quest in Genshin Impact
To unlock this World Quest, you must complete the entire Golden Slumber questline and the first part of the quest chain called Dual Evidence. Once that's done, head to Aaru Village and speak with Soheil, who will give you four World Quests, including Soheil's Wish.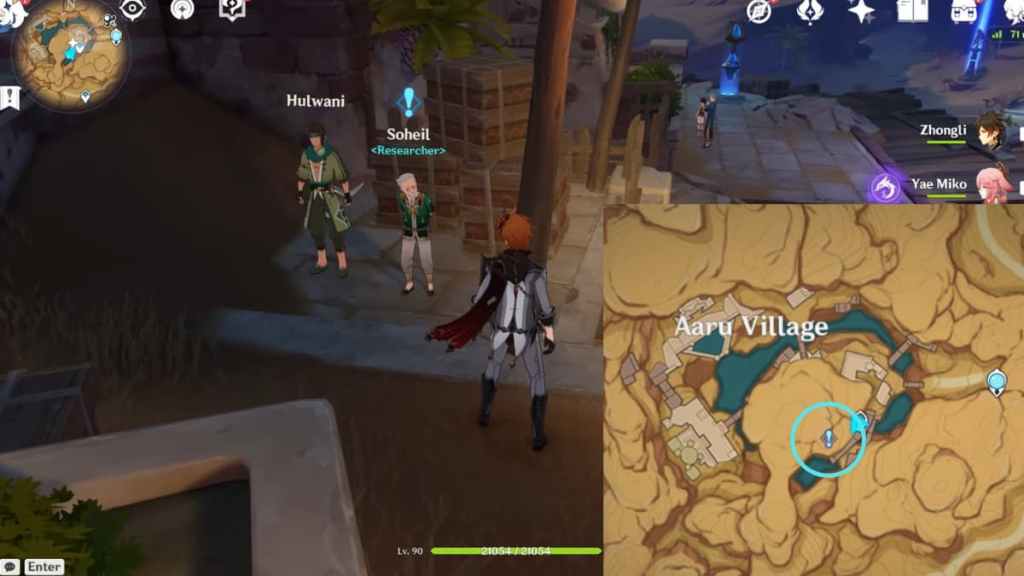 How to Go deeper into the desert and explore according to Soheil's archaeology notes in Genshin Impact
Soheil will give you his archaeology notes, which will supposedly guide your exploration. The quest is fairly simple: alongside Soheil's Wish, you'll unlock three other quests at the same time. You must complete the three quests in any order to proceed.
After completing all three of the above World Quests, the main objective for Soheil's Wish will be completed. Return to Soheil to turn in your progress and return his archeology notes, completing both Soheil's Wish and the Old Notes and New Friends quest chain.
Check out our guide on How to find & use Golden Rose Seeds in Genshin Impact – A Gifted Rose sequel to complete a seven-day quest chain in the desert.