Genshin Impact's Akitsu Kimodameshi event runs from December 15, 2022, to January 2, 2023. You and Paimon head to the Yashiro Commission to sign up for the Test of Courage, where a twist of events gets you tangled up in an investigation surrounding alleged ghost activities.
After completing the Test of Courage, you'll unlock the second event quest called Haunted Tales. Complete it to unlock Currents of Life, the final Akitsu Kimodameshi event quest.
How to complete The Currents of Life quest in Genshin Impact – Akitsu Kimodameshi event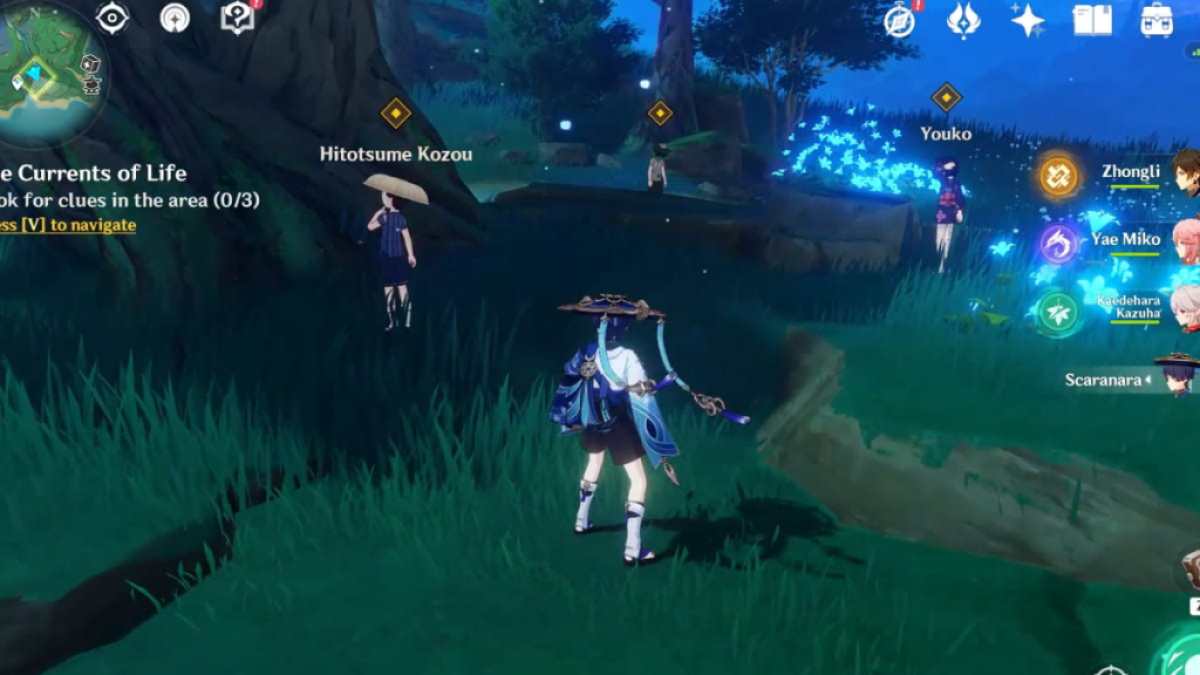 Upon starting the quest, change the in-game time to one day later, then head to the Test of Courage site in Chinju Forest and speak with Heizou. Once that's done, head toward the two glowing spots to collect clues, and speak with Heizou again to turn them in. The three yokai will appear and offer to help you search for clues.
Speak to each yokai to search for clues. Then approach Heizou to analyze them. After the dialogue, you need to follow the quest marker toward the beach to look for anything unusual.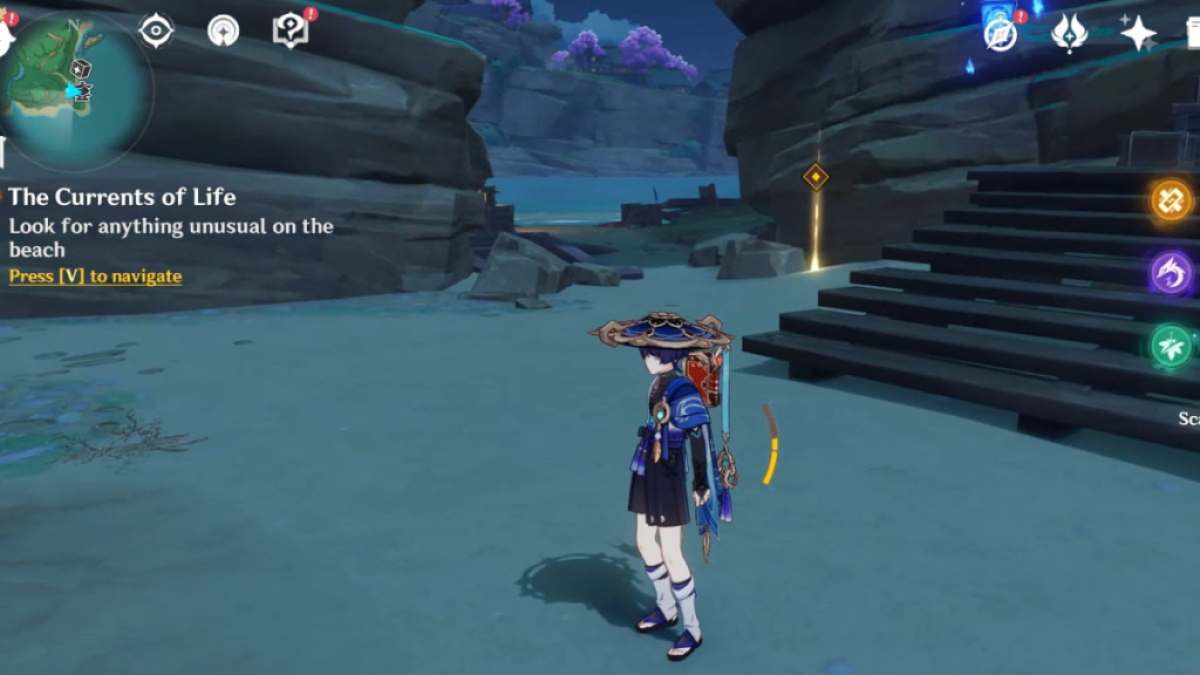 You can find the glowing spot by the staircase in front of the Leisurely Pastime signboard. Interact with it to prompt the mysterious woman to appear. After the dialogue between her and Yae Miko, the Mikoshi Flower Festival will begin. Speak to Itto and Gorou to start strolling around the festival. After speaking with all the participants, Hanyuuda Chizuru will request to speak with you alone.
Related: Genshin Impact Yaoyao farming guide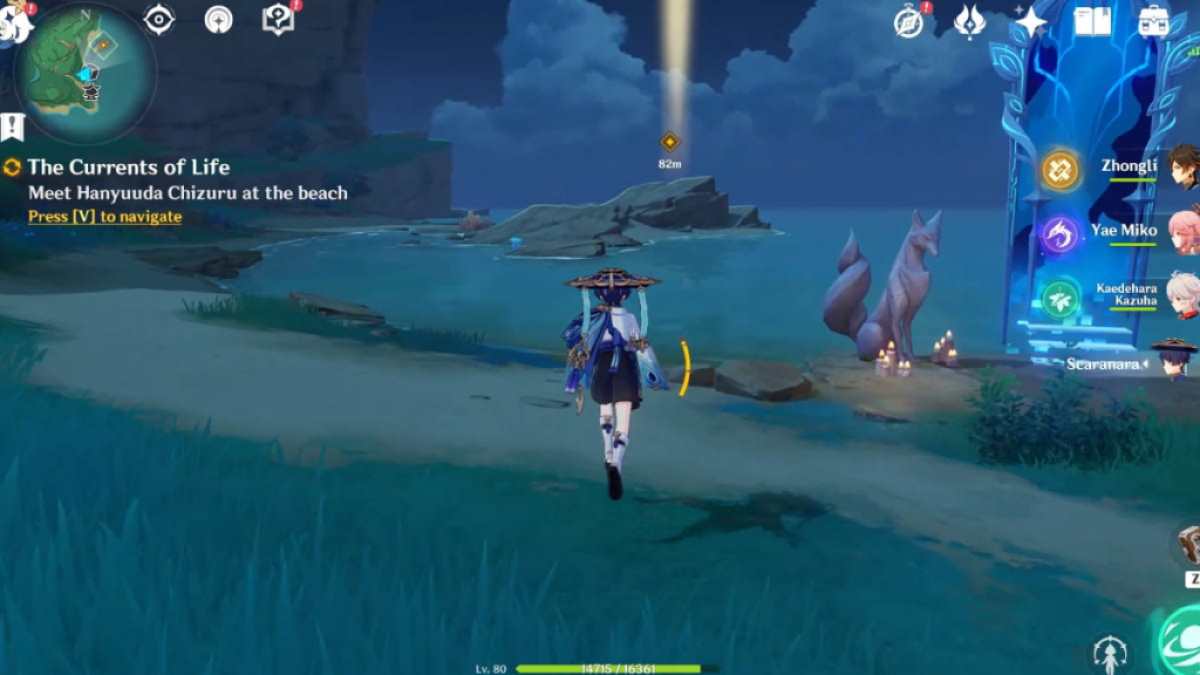 Head toward the small rock formation on the beach to speak with Hanyuuda Chizuru alone, completing the event quest.
Check out our Genshin Impact Akitsu Kimodameshi Event Guide here on Pro Game Guides to learn how to play Akitsu Yuugei.