Genshin Impact's Akitsu Kimodameshi event runs from December 15, 2022, to January 2, 2023. You and Paimon head to the Yashiro Commission to sign up for the Test of Courage, where a twist of events gets you tangled up in an investigation surrounding alleged ghost activities. After completing the Test of Courage, you'll unlock the second event quest called Haunted Tales.
How to complete the Haunted Tales quest in Genshin Impact – Akitsu Kimodameshi event
The quest starts with a prompt to return to the Test of Courage site in Chinju Forest. Head over there and speak with Arataki Itto. Once that's done, speak to the Shrine Maiden, who'll prompt you to pick a partner.
Like the first quest, you need to pick someone to complete the second round of the Test of Courage. Your options are Yoimiya, beside the Teleport Waypoint, or Thoma or Sayu, behind the Shrine Maiden. You can speak to all three of them to experience their dialogue but can only choose one partner. Once you've made a choice, speak to the Shrine Maiden to begin the next Test of Courage.
At the first intersection, turn left to head toward the river. Don't cross the gates as doing so will lead to a trap. Make sure your partner is always close by, as you have to restart the challenge if they're too far behind.
Related: Genshin Impact Yaoyao farming guide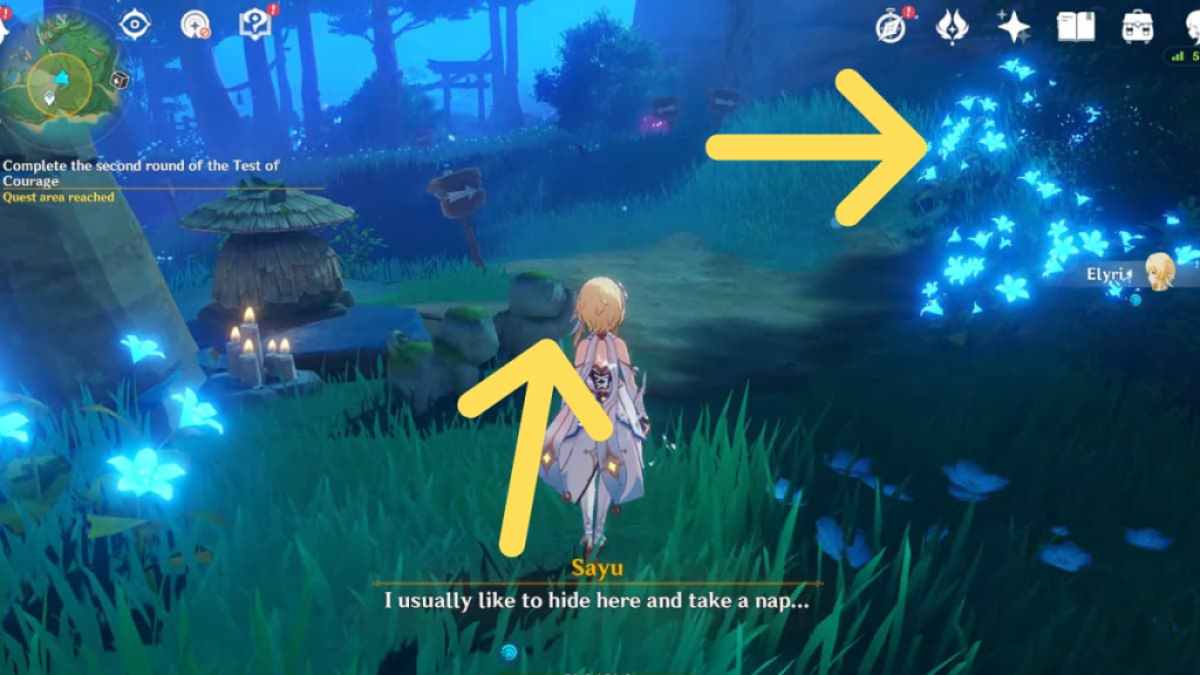 After turning left, keep going forward until you've crossed the river. After listening to the dialogue about the statue turning, you'll find another intersection ahead. This time, turn right to prompt lantern ghosts to appear.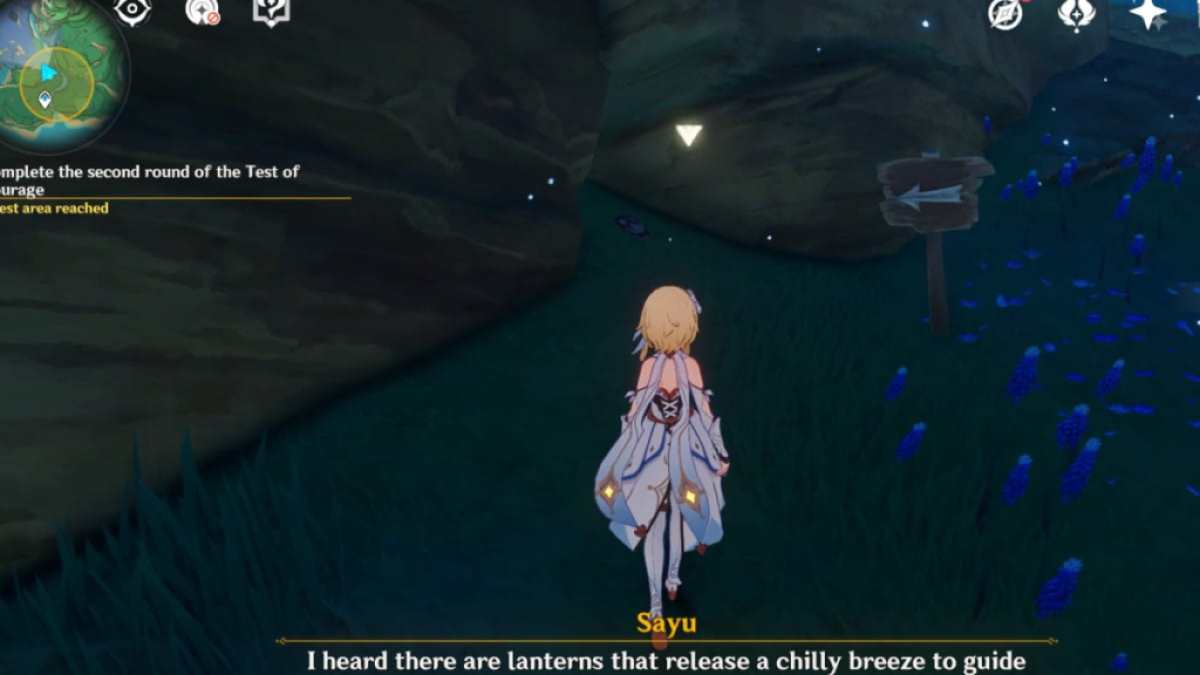 You'll see a fan on the ground beside the last signpost. Interact with it to continue the event story. After the dialogue with Itto and the youkai, follow the quest marker toward the shore in front of the Akitsu Yuugei stand. You need to speak with the lady named ???, and then challenge her to a game.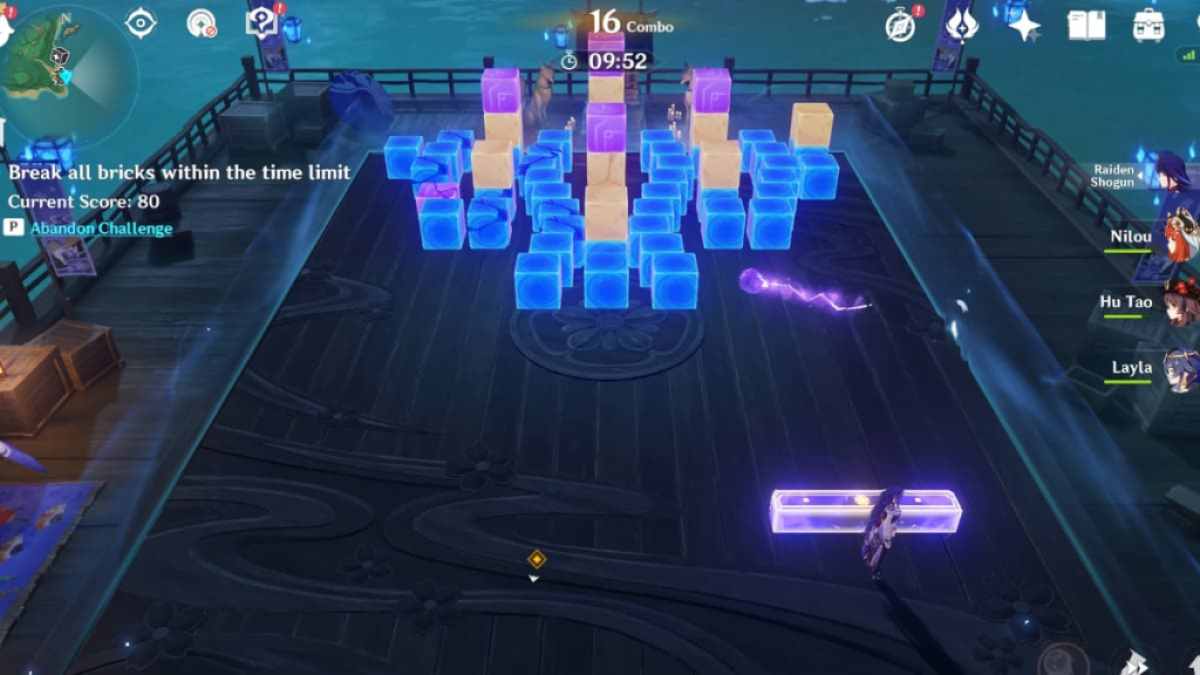 Interact with the Leisurely Pastime stand and select Participate in the Akitsu Yuugei match. This match is exactly the same as the usual Akitsu Yuugei, except there are no party and Modifier limitations and no Reserve Ball limit. Your goal is to break all blocks to continue the quest. Once you're done, dialogue with the unnamed woman will prompt. Then return to the Test of Courage site to speak with the NPCs and complete the quest.
If you're excited about Version 3.4, check out our Genshin Impact Alhaitham farming guide here on Pro Game Guides to start preparing.