The Fallen Falcon is a Genshin Impact World Quest and is the final segment in Tadhla's story. Masseira, whose name appears on Jeht's hitlist, bears his fangs. Prepare tissues and a battle-ready team, as tragedy almost always befalls the Traveler's new friends.
How to unlock The Fallen Falcon World Quest in Genshin Impact
To unlock this World Quest, you must first complete the following prerequisites:
Once you've completed the above, change your in-game time to anytime the next day to unlock The Fallen Falcon.
How to complete The Fallen Falcon World Quest in Genshin Impact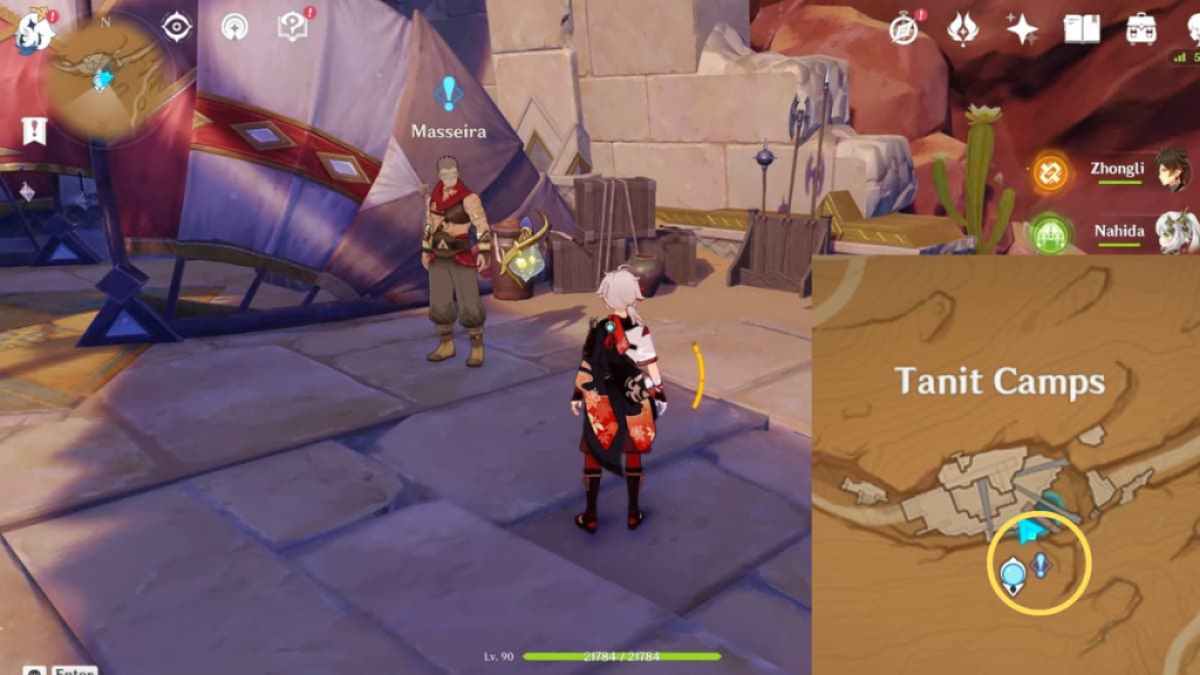 Head to the Tanit Camps and glide down to a now-familiar place: Masseira's home. Speak to him to trigger the World Quest. He'll tell you to head to the place you first met Tadhla as she has something important to tell you.
Follow the quest marker to Safhe Shatranj with a battle-ready team. You'll find Tadhla standing in the large clearing. Approach her to trigger dialogue, immediately followed by a battle. You must defeat Tadhla to obtain a Quest Item called Tadhla's Feather.
Once that's done, return to the Tanit Camps to confront Masseira, only to find that he's disappeared. Investigate the note on the right side of his tent to complete the World Quest. You'll also unlock the Wonders of the World Achievement called Hunter's Mercy.
To get all desert collectibles, check out All A Thousand Nights (VI) torn page locations in Genshin Impact here on Pro Game Guides.