Tadhla the Falcon is a Genshin Impact World Quest—the first in a three-part series about an Eremite named Tadhla. It begins at the Tanit Camps, where you must help Masseira search for his "Falcon."
How to unlock the Tadhla the Falcon World Quest in Genshin Impact
To unlock this World Quest, you must first complete the entire The Dirge of Bilqis quest chain:
Once all the prerequisites are done, you need to wait until the server reset or one real-time day before you can trigger this quest.
How to complete the Tadhla the Falcon World Quest in Genshin Impact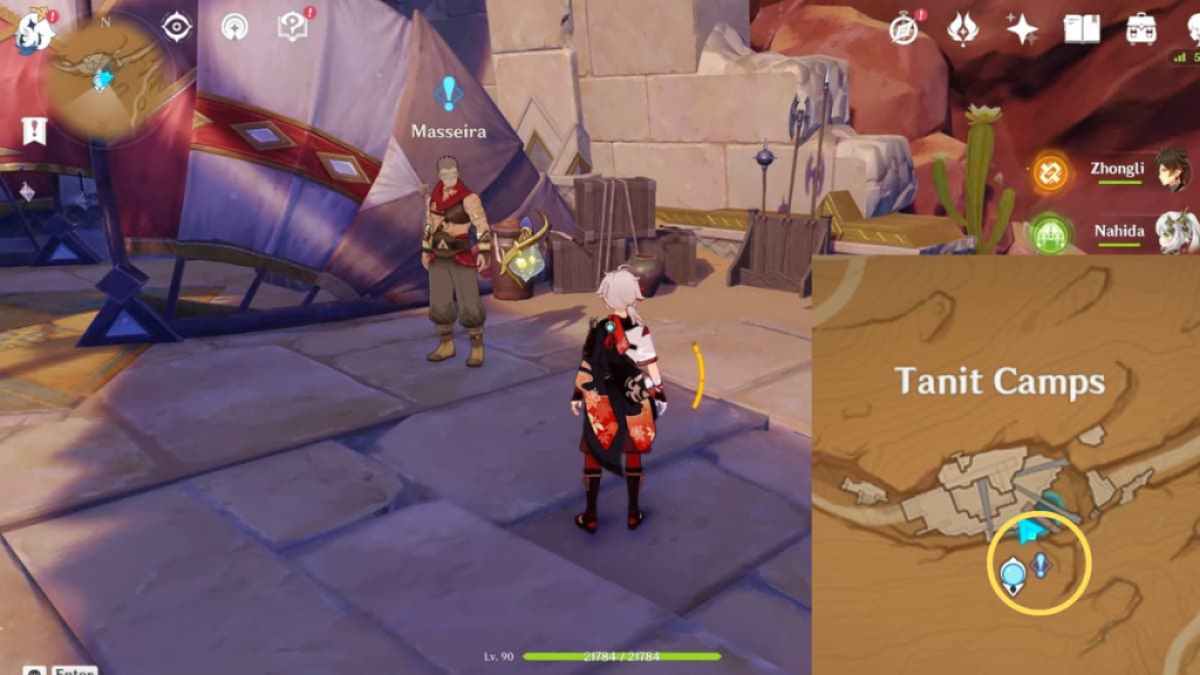 After waiting at least one day after completing The Dirge of Bilqis, head to the Tanit Camps via the Statue of The Seven. A blue exclamation mark will appear on the World Map to indicate the quest location. Follow it to meet Masseira, and speak with him to begin the quest.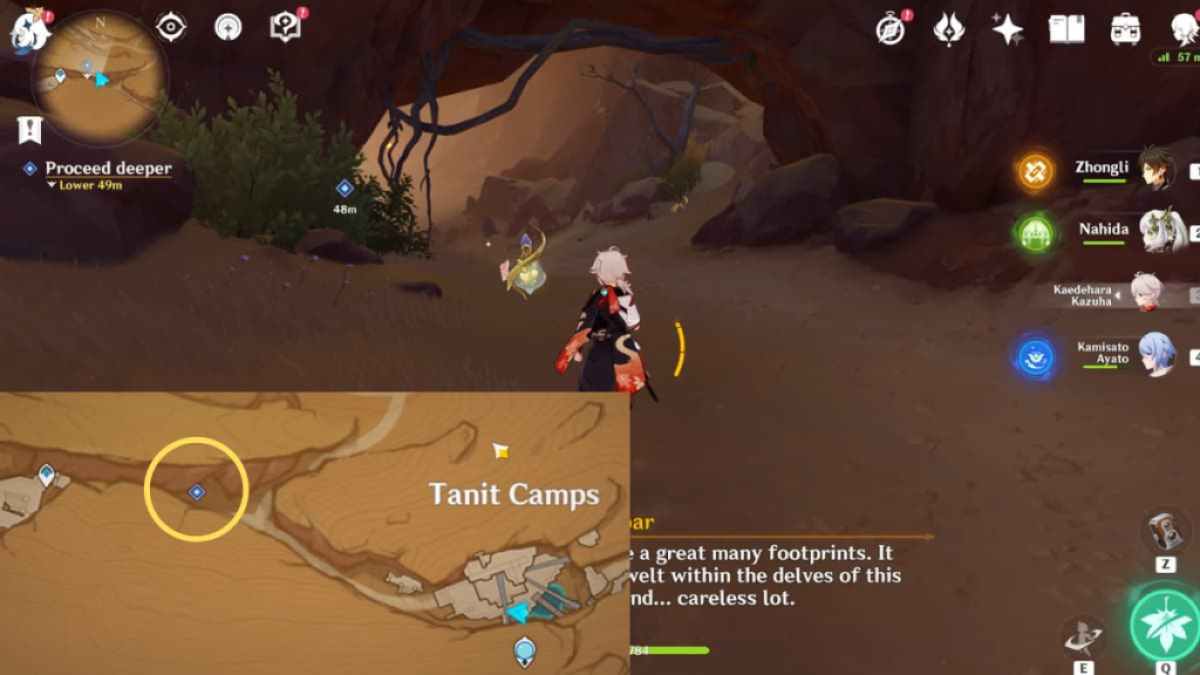 Follow the quest navigator to Tadhla's location west of the Tanit Camps, and make sure to bring a battle-ready team. Enter the cave and approach the glowing spot to trigger dialogue with Paimon and Liloupar. Once that's done, you must defeat the nearby Fatui.
After defeating the Fatui, speak to Tadhla, who's sitting to the left of the tent. Then return to the Tanit Camps and speak to Masseira to complete the World Quest. You'll automatically unlock the next quest in the series called "The Falcon's Hunt."
For more quests in the Desert of Hadramaveth, check out our Genshin Impact Rejoice With Me, for What Was Lost Is Now Found World Quest guide here on Pro Game Guides.