The Dirge of Bilqis is the most important quest chain in Genshin Impact's Desert of Hadramaveth, introducing players to the area's unforgiving conditions and reuniting them with an old friend, Jeht. It's important to complete it to unlock all exploration mechanics that will help you explore this part of the desert. The first World Quest in the series is called Wisdom Has Built Her House, She Has Hewn Out Her Seven Pillars—here's how to unlock and complete it.
How to unlock The Dirge of Bilqis quest chain in Genshin Impact
The Dirge of Bilqis World Questline can be unlocked by completing the entire Golden Slumber quest chain.
Once they're done, you'll automatically unlock the first quest in the series called Wisdom Has Built Her House, She Has Hewn Out Her Seven Pillars.
How to complete the Wisdom Has Built Her House, She Has Hewn Out Her Seven Pillars World Quest in Genshin Impact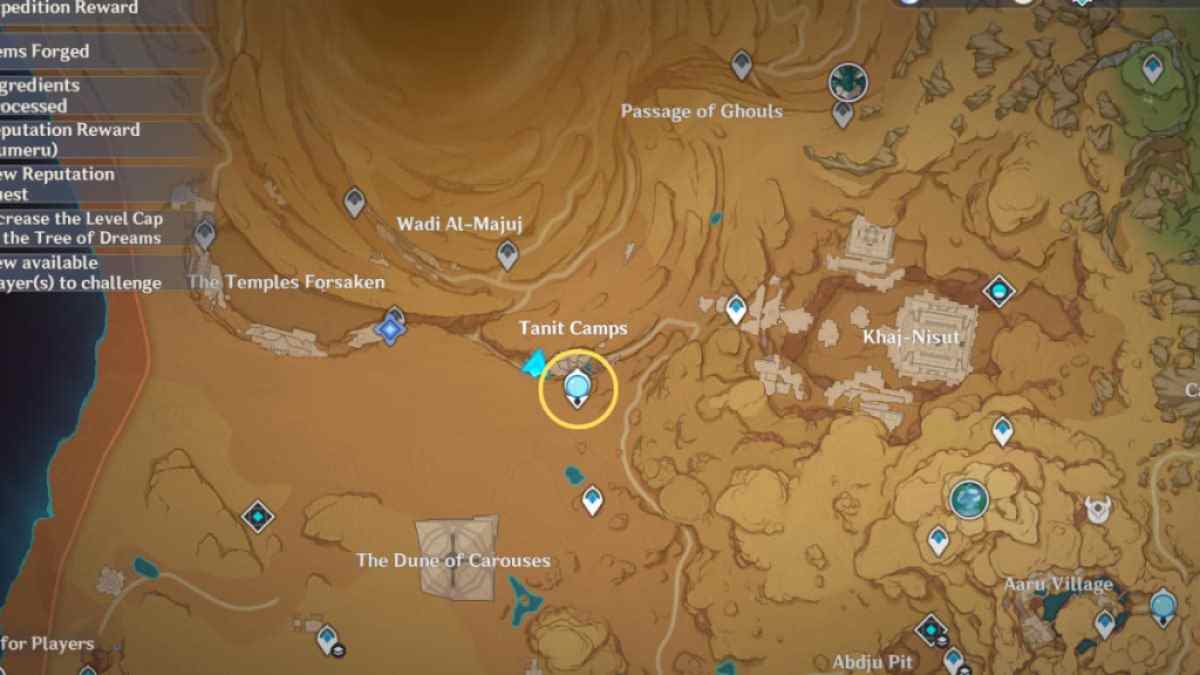 Upon starting the quest, you'll be prompted to speak to Katheryne in Sumeru (although this part is optional). You can directly head to the Statue of The Seven west of Kjah-Nisut. Interacting with it for the first time will light up the Desert of Hadramaveth. From there, glide downward to enter the Tanit Camps.
As soon as you enter, a small cutscene with Tanit guards will commence. Once that's done, go down the stairs to speak with Aderfi.
Related: Genshin Impact Alhaitham Story Quest Domain walkthrough – Vultur Volans Chapter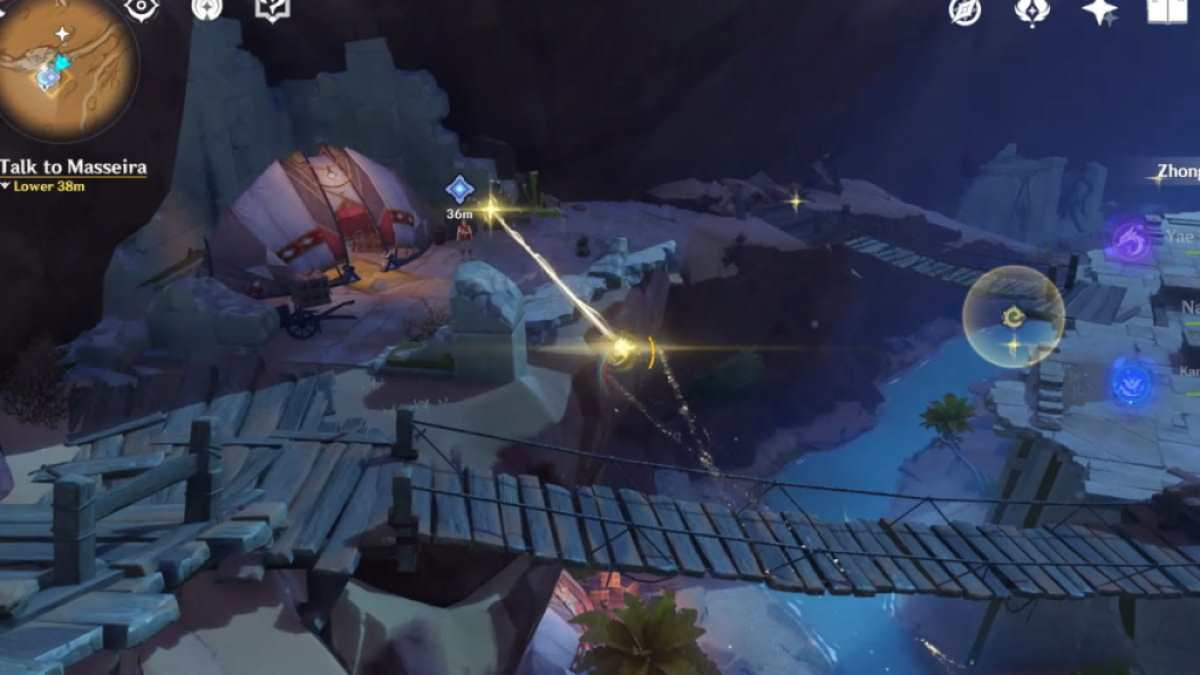 Next, hook onto the Four-Leaf Sigil to head to the other side of the mountains, where you must speak with the NPC named Masseira. Then glide downward to speak with another NPC named Yuften. He'll prompt you to pay a visit to Matriarch Babel.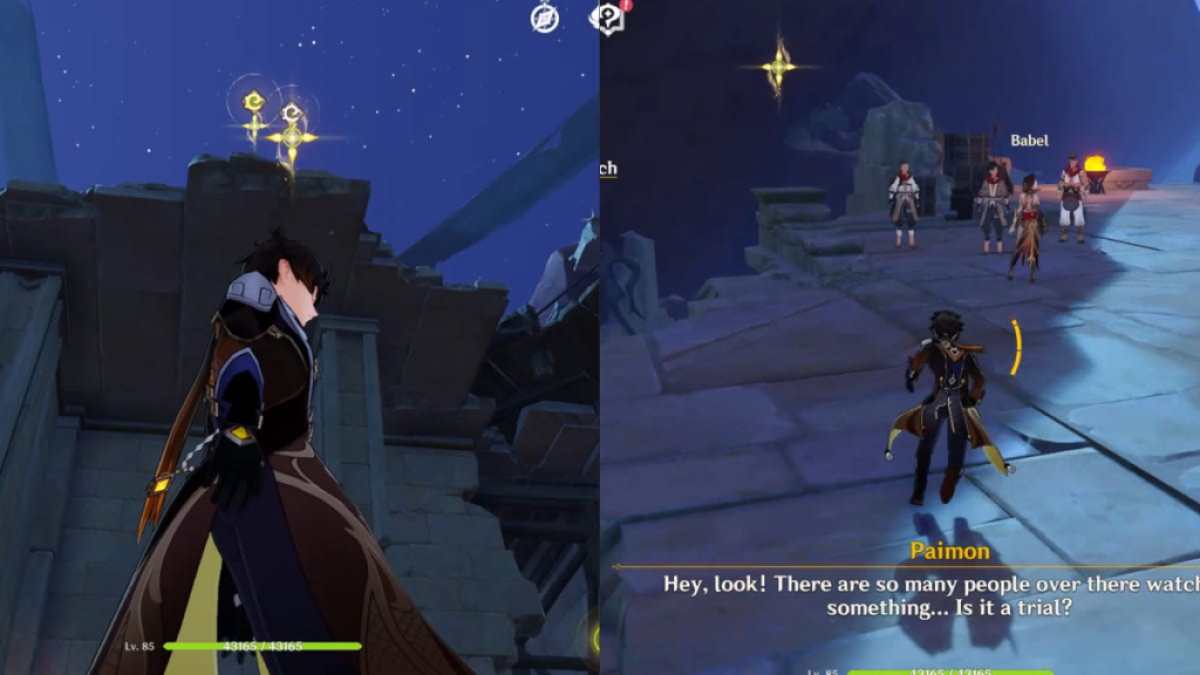 Hook onto the Four-Leaf Sigils directly above you to make it easier to climb the mountain. Then approach the group of Eremites and proceed with the dialogue with Matriarch Babel. After your conversation, you'll be reunited with an old friend, Jeht.
She'll lead you toward Yuften, so glide down to return to the previous location and speak with him. Once that's done, you must accompany her to feed the nearby crocodiles. Simply head to the glowing spots in-between dialogues.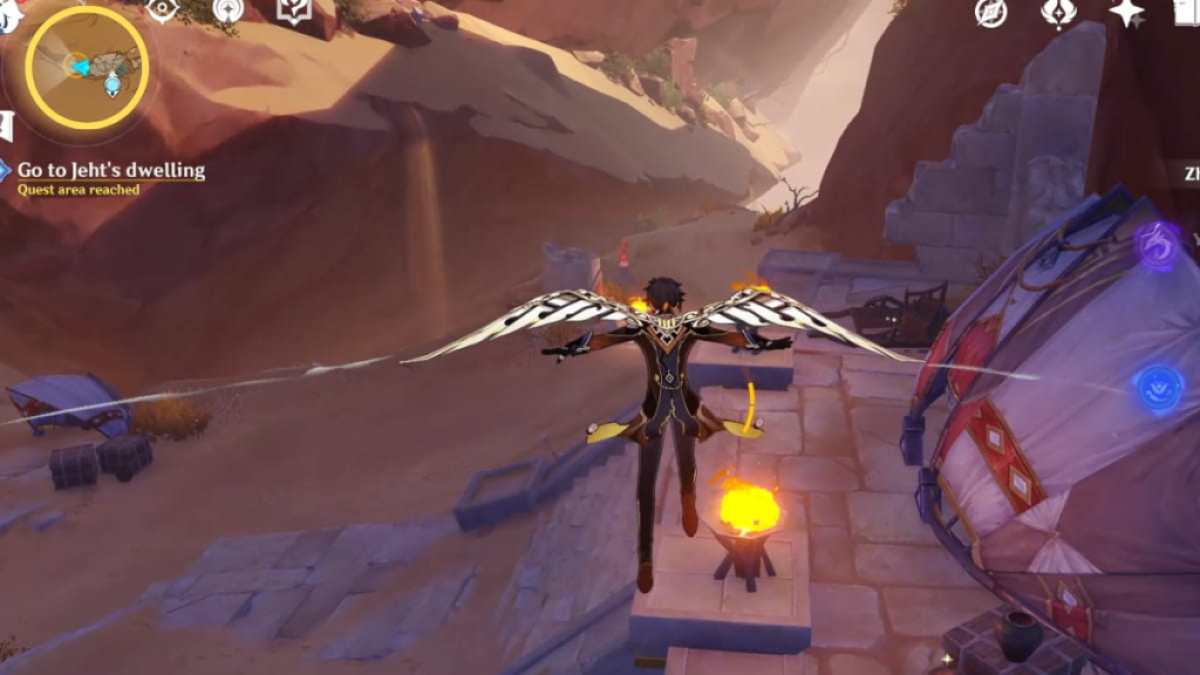 Lastly, you need to pay a visit to Jeht's abode. The area is marked in the mini-map, so you can reference it to find the small tent to the west. Speaking with Jeht will complete the World Quest and unlock the next quest in the chain called The Temple Where Sand Flows Like Tears.
For more desert exploration guides, check out our compilation of All Fishing Spot locations in Sumeru in Genshin Impact here on Pro Game Guides.