The Eternal Dream, Ever Lush is the sixth Genshin Impact World Quest in The Dirge of Bilqis quest chain. In the last stretch of your adventure in the depths of the Desert of Hadramaveth, you finally find the Eternal Oasis, where Jeht must lay her parents to rest.
You'll unlock it immediately after completing the following prerequisites:
How to complete The Eternal Dream, Ever Lush World Quest in Genshin Impact
Unlike the previous quests, which were filled with puzzles, The Eternal Dream, Ever Lush is straightforward and doesn't involve any complicated mechanics. Upon entering the vicinity, glide toward the tree at the center to trigger dialogue with the party.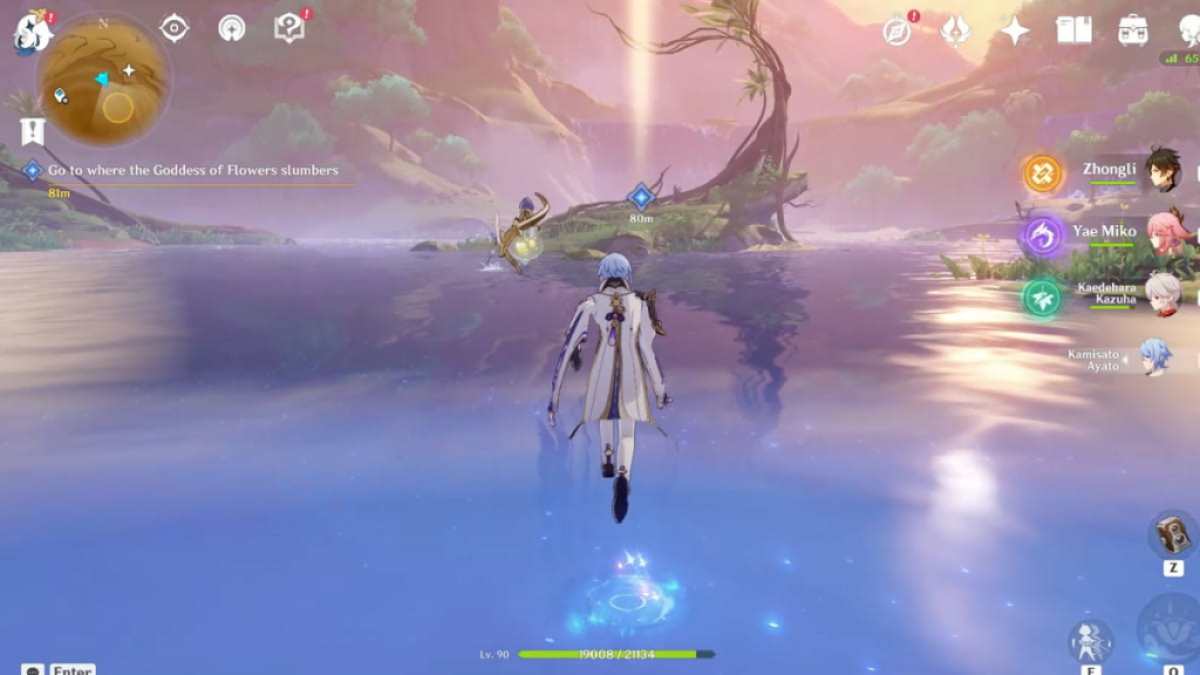 After the dialogue, you can run across the water to get to the center of the Oasis. You need to interact with Liloupar's Fragment, located at the foot of the tree, to retrieve it. Another dialogue with Jeht and Liloupar will prompt.
Related: All Genshin Impact Elements, Elemental combos, and Reactions
Next, you need to find Jeht. Go southward and head to the land behind the tree at the center of the Oasis. You'll find Jeht standing by a smaller tree. Approach her to prompt dialogue.
After speaking with Jeht, head to the nearby glowing spot to trigger dialogue with Liloupar. And once that's done, speak with Jeht again. Select the following dialogue options:
Let's head back.
The tribe is waiting on us.
You'll be teleported outside of the Eternal Oasis. Teleport to the Tanit Camps and speak with Babel to complete the World Quest and the entire quest chain. Fittingly, you'll unlock the Wonders of the World Achievement called The Dirge of Bilqis.
Check out our Genshin Impact Dehya farming guide here on Pro Game Guides to prepare for the Flame-Mane's upcoming release.