Genshin Impact is filled to the brim with collectable items, and books are no exception. You can even earn achievements (and free primogems!) by adding book series to your archive. If you're on the hunt for all of the Heart of Clear Springs books, our guide has you covered.
Note: A recent Genshin Impact update has moved all non-quest related books to the Archive tab in the main menu, so don't be alarmed if you can't find the Heart of Clear Springs series in your inventory!
Heart of Clear Springs (I) Location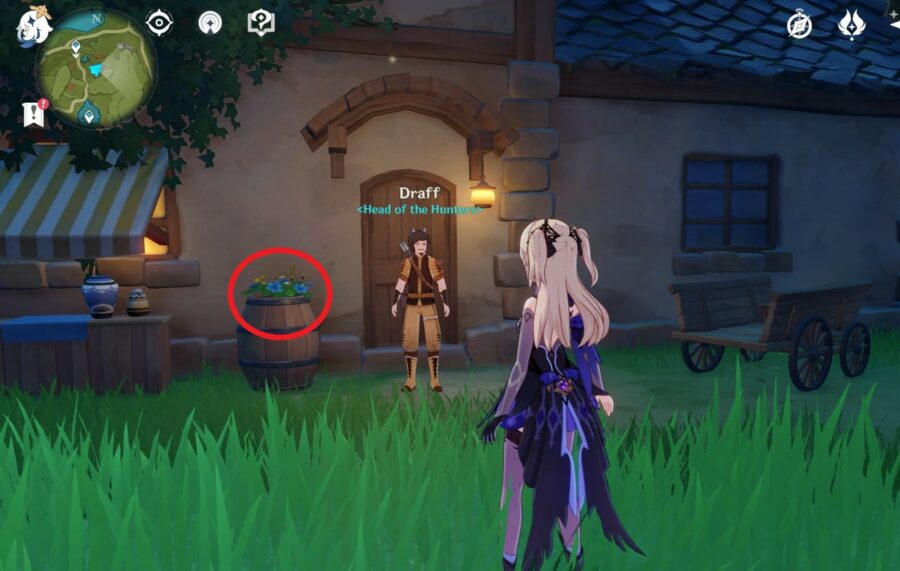 You can find the first Heart of Clear Springs novel in Springvale, tucked neatly inside a flower barrel right beside Draff (aka, Diona's father).
Heart of Clear Springs (II) Location
The second book in the series is lying out in the open in the Mondstadt town plaza. Check the table in front of the Cat's Tail tavern (to the right of the Adventurer's Guild desk).
Heart of Clear Springs (III) Location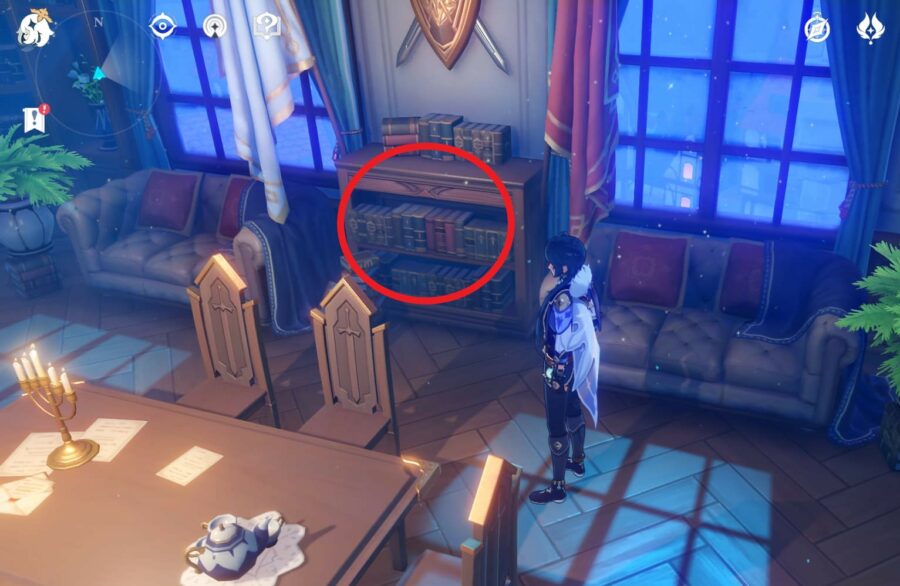 Next, enter the Knights of Favonius Headquarters and go through the first door on the left. Inside this office space, you'll find the third Heart of Clear Springs book in between the two identical couches.
Heart of Clear Springs (IIII) Location
The last book you'll need to find is inside Dawn Winery. When you enter from the main door, the bookshelf that volume four is stashed in will be straight across from you, underneath the staircase.
Congratulations! You should now have the "The Voice of Flowing Water" achievement along with the full, sad story about the boy and the fairy. For Genshin Impact players who participated in the Wishful Drops event with Endora, you may have already figured out that the boy described in the Heart of Clear Springs books is actually Old Finch, a man who spends his days wistfully staring out at the Springvale pond.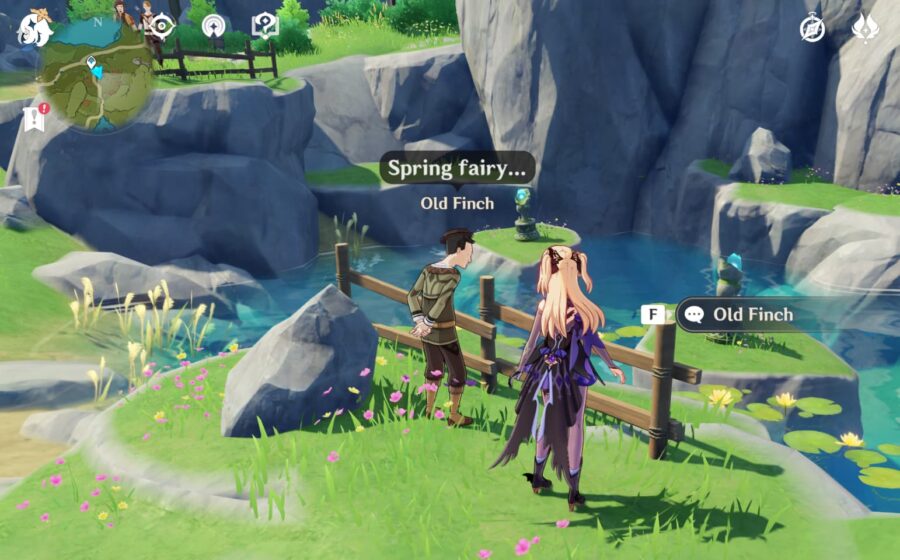 Want more Genshin Impact content? Take our which Genshin Impact character are you quiz or head on over to Genshin Impact Codes for some free rewards. If you're looking for the next Genshin Impact banner, we've got you covered.