Bounties are a great way to boost your Reputation EXP across Teyvat, meaning you're that much closer to awesome rewards like exclusive wind gliders! Check out our guide on Genshin Impact bounties if you want to feel like Boba Fett for a day.
How to Complete Bounties in Genshin Impact
To unlock the Reputation boards in both cities, you'll need to have met the following prerequisites:
Adventure Rank 25+
Completed Archon Quest: Prologue, Act I: The Outlander Who Caught the Wind; Knight of the Realm (Mondstadt)
Completed Archon Quest: Chapter One, Act II: Farewell, Archaic Lord; Ministry Missions (Liyue)
The Reputation boards are tied to their respective cities, so taking on a Mondstadt bounty will only reward you with Mondstadt Reputation EXP. To access the Mondstadt Reputation board, speak with Hertha, the Coordinator of the Knights of Favonius. You can find her just down the stairs to your left when you teleport to the market square, near the Angel's Share tavern.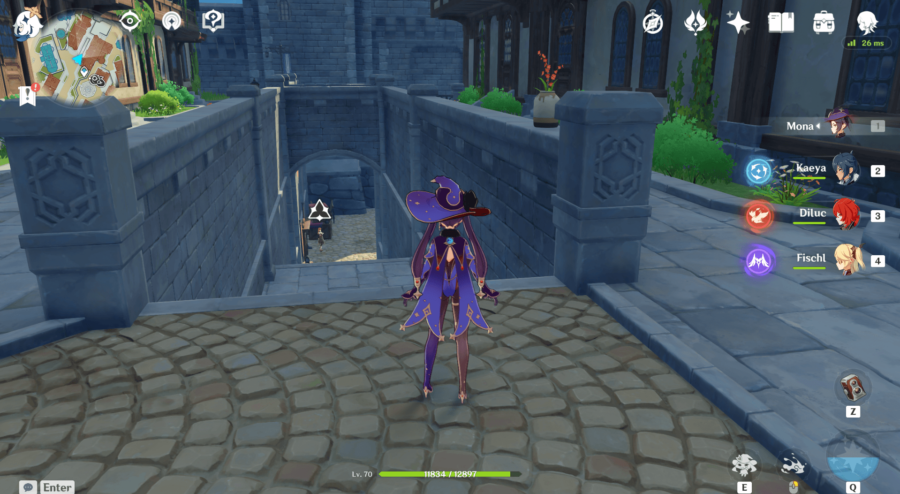 In Liyue, you'll need to talk with Ms. Yu, Secretary of the Ministry of Civil Affairs. She's stationed by the dock, but tricky to locate since she's hidden behind a wall. You can drop down to where she is by visiting the Adventurer's Guild desk and jumping off the ledge just beyond it.
Related: How to Get Endora, the Oceanid Pet, in Genshin Impact
In either city, choose the "How's my reputation?" dialogue option to access the Reputation board. This will bring up various quests you can complete in each region, like map coverage (exploring enough of a particular area) and requests (running simple errands for townsfolk). Completing bounties will reward you with more EXP than doing requests, helping you to obtain recipes, namecards, and other rewards much faster. Like requests, you can only accept three bounties per week. You can only select one active bounty at a time.
Read the conditions of each bounty carefully before you pick one, since their descriptions will include the target's vulnerabilities and immunities.
Once you accept a bounty, you'll need to take down your target within ten minutes. A yellow circle will appear on your map with the approximate location of your target. To track it, use your Elemental Sight (and keep using it) to follow the blue wispy trails of light, which will lead you to three clues. Finding the third clue triggers a fight, so make sure you're prepared—especially if you picked a high-ranking bounty. The more Reputation EXP a bounty offers, the more powerful that enemy will be.
After defeating the target, return to the appropriate Reputation board to claim your reward. Don't forget to check off the other available Reputation quests to earn even more prizes!
Excited about the brand new Genshin Impact 1.5 update? Check out our Genshin Impact 1.5 leaks. Stay up to date with upcoming banners, free Genshin Impact codes, and our new All Genshin Impact Materials list!