Genshin Impact's A Muddy Bizarre Adventure event reunites players with Sumeru Researcher Hosseini in The Chasm Underground Mines. You'll be working together to find a solution to the dark mud seeping into the overworld.
The event runs from June 22, 2022, to July 4, 2022, and is open to all players Adventure Rank 28 and above who have completed the Surreptitious Seven-Star Seal Sundering and obtained the Lumenstone Adjuvant from The Chasm Spelunkers World Quest. Before starting, please level up your Lumenstone Adjuvant to at least level 2 and equip the Gadget to complete event tasks.
How to start Genshin Impact's A Muddy Bizarre Adventure event
Once you meet the prerequisites, select A Muddy Bizarre Adventure in the event menu and click Go to Challenge. The event consists of five parts that unlock during the first five days and must be completed in order. Select Transportation Test and click Go to Quest to initiate the event.
Related: Honkai: Star Rail vs. Genshin Impact – a comparison of HoYoverse's open-world titles
How to complete Circulation Theory in Genshin Impact's A Muddy Bizarre Adventure event
After completing Transportation Test and Automated Charging, you'll get the Event Quest called Spike Self-Circulation Report: Environs Log. It will take you to Hosseini north of The Chasm: Main Mining Area, where you can start the Circulation Theory challenge. Equip the Lumenstone Adjuvant (minimum level 2, recommended level 4) and interact with the Pursina's Spike to begin.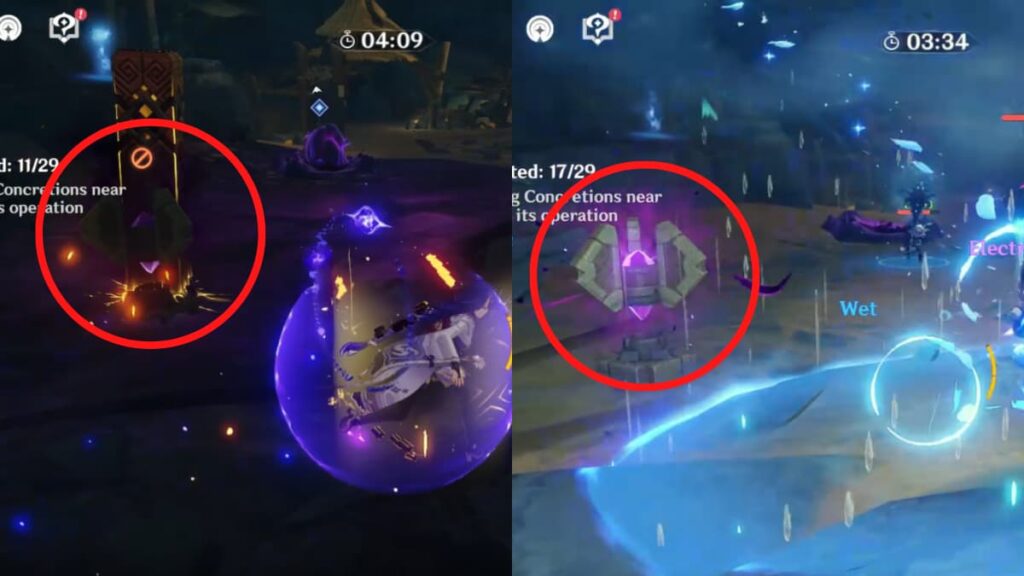 To complete the challenge, you need to defeat all 29 enemies within five minutes. The Pursina's Spike will deal damage against enemies and dispel buffs that make them harder to defeat. When Oozing Concretions appear around the area, the Spike will stop attacking enemies, which means that their buffs also won't be dispelled. Make sure to remove all the dark mud in the area using the Lumenstone Adjuvant to allow the Pursina's Spike to aid you in battle.
You can interact with sources of Energy and Lumenlamps around the area to recharge your Lumenstone Adjuvant. If you fail to complete the challenge, you can try again as many times as you like. After completing it, head to the event menu and claim your 80 Primogems—plus other rewards—from the Circulation Theory section.
Check out our compilation of Genshin Impact 2.8 – Leaks, reruns, events, new area, and everything we know so far to find out what's in store for the July update.