The "Eye of Watatsumi" is one segment of The Moon-Bathed Deep World Quest from Tsuyuko, who's located in the Sangonomiya Shrine. After obtaining the quest from her, she'll ask you to complete five segments to break the seal suppressing the entrance to Enkanomiya.
The "Eye of Watatsumi" is located at the westmost islet in Watatsumi Island. Its exact location is marked in the image below.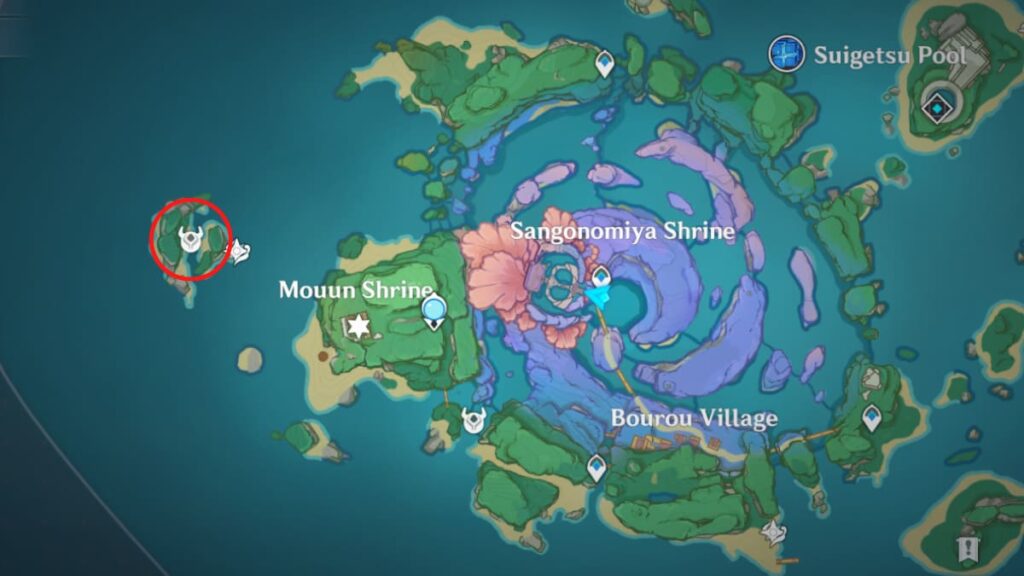 Upon reaching the islet, you'll find a locked shrine underneath a cliff, as well as a tombstone right beside it. Interact with the tombstone to obtain clues to solving the puzzle.
Related: How to unlock and complete the Fertilizer… Salesperson? World Quest in Genshin Impact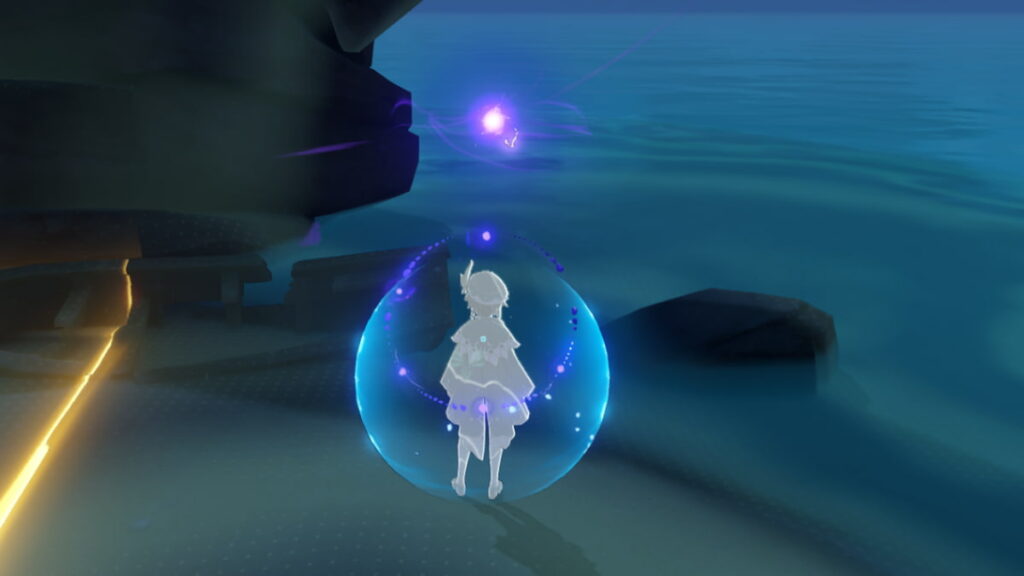 To solve the puzzle, turn on Elemental Sight and follow the Electro trail. It will lead you to Electro Orbs in three areas: one by the shore, one near the water, and one a step down from the top of the cliff. Entering the vicinity of the Orbs will spawn monsters, so watch out and make sure that your team is battle-ready.
Orb by the shore: x4 Electro Slime, x4 Mutant Electro Slime
Orb by the water: x2 Ruin Destroyer
Orb by the cliff: x3 Anemo Specter
Electro Orbs can be dispelled using any Anemo Attack. Make sure that the Anemo reaches the Orbs or they won't disappear!
After all three Orbs have been dispelled, the shrine will unlock, indicated by a glowing purple orb that will appear in the middle. Interact with it to pick up a Spirit Pearl.
Check out our guide on What is Enkanomiya? Details about the new region in Genshin Impact to learn more about the area underneath Watatsumi Island.