Crystal Marrow is a regional specialty found only in Inazuma, specifically on the Yashiori and Kannazuka Islands. This item can only be found in the wild.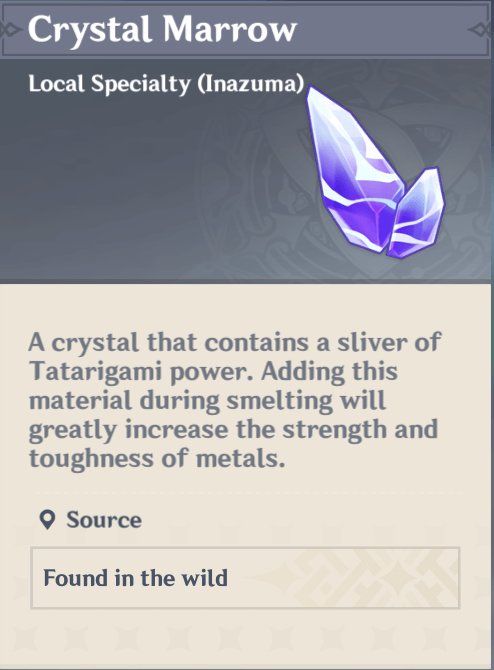 Along with being useful for forging, it is rumored that Crystal Marrow will be used as a Character Ascension material for upcoming characters Sayu and Aloy. 
Unlike other ores, Crystal Marrow doesn't need to be mined. Instead, you can collect Crystal Marrow by simply picking it up, similar to gathering herbs.
Below is a screenshot of the best places to find Crystal Marrow in Inazuma.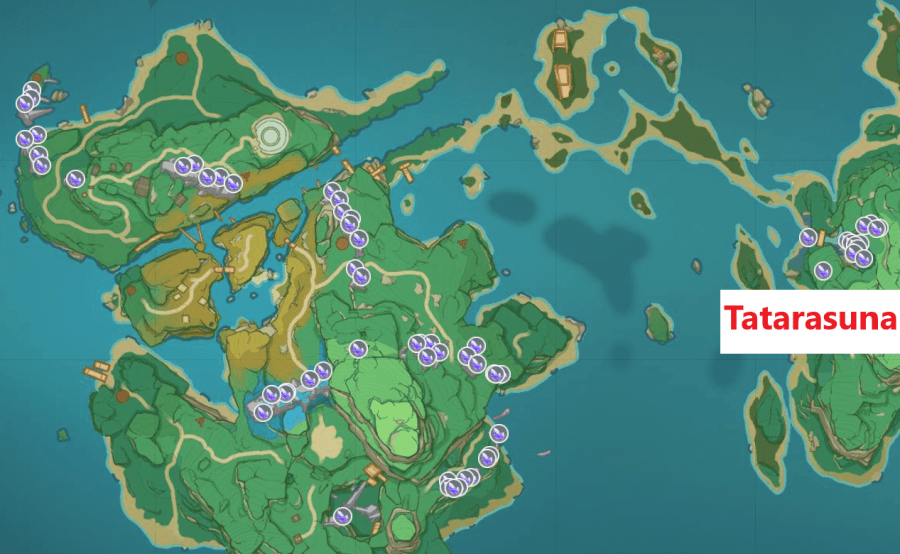 The majority of Crystal Marrow can be farmed all over Yashiori Island. A handful can also be found in the Tatarasuna section of Kannazuka Island.
Read about how to observe the Mikage Furnace in Genshin Impact, or take our which Genshin Impact character are you quiz. We've also got all the latest codes for in-game prizes.