Genshin Impact's Jinren Island is a small area overrun by Kairagi, located north of Narukami Island. You can get there by traversing the seas using the Waverider. In the larger part of the island, you might notice a caged Seelie hanging from a cliff. Freeing it and leading it to the Seelie Post will reward you with a Common Chest.
Where to find the caged Seelie in Jinren Island in Genshin Impact
Head to the larger islet on Jinren Island. On the right side of the cliff (facing southwest), look up to find a Seelie trapped in a cage. You need to use a Metal Key to free the Seelie and lead it to its Post, which is located slightly to the left. There's another cage at the other side of the cliff that you can likewise unlock with a Metal Key to get an Enigmatic Page.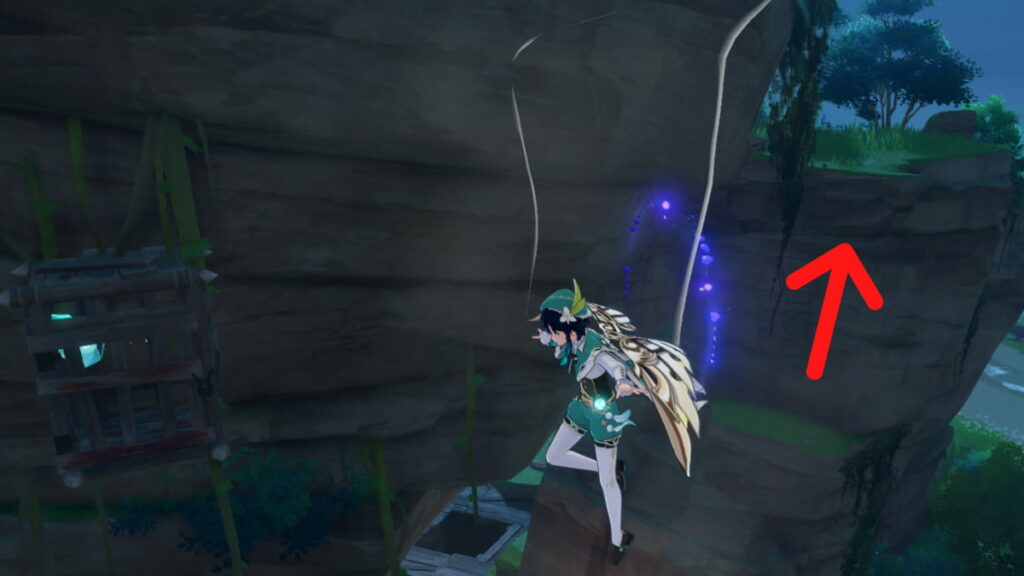 The Seelie is located quite high up and is hard to reach, even with Venti's Burst. To reach the Seelie, climb the rope ladder on side of the cliff where the arrow is pointing in the image above, then glide down from the top of the other side to interact with the cage to unlock it and reach the Seelie. Remember that you need to make contact with the Seelie for it to follow you downward.
Related: How to complete The Farmer's Treasure World Quest in Genshin Impact
Where to find Metal Key in Genshin Impact
There are four Metal Keys scattered across Jinren Island, but you only need to use one to free the Seelie. Below are all the locations of the Metal Keys. Watch out for glowing Investigate spots to indicate their locations.
The Metal Keys below are numbered to keep count, but they can be claimed in any order. If you've never explored Jinren Island before, we recommend picking up the Metal Keys #1 and #2, as they're right beside the Seelie Post.
Metal Key #1: Located west of the Seelie Post.
Metal Key #2: Located east of the Seelie Post.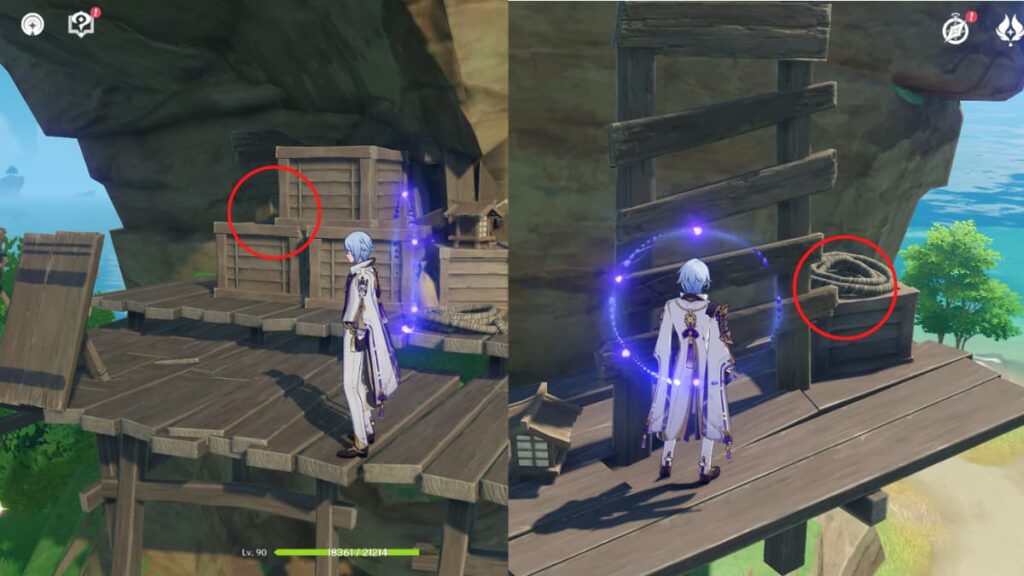 Metal Key #3: Located on the other side of the cliff, southeast of the larger islet.
Metal Key #4: Located on the smaller islet in Jinren Island (the same area as the Teleport Waypoint).
Check out our guide on How to unlock and complete the Battle of Revenge World Quest in Genshin Impact to complete your Inazuma Reputation Board.