Oowazamono is a Genshin Impact Wonders of the World Achievement where you must defeat a samurai named Masanori with ease. You can only attempt this after completing the prerequisite World Quest called the Dreams of Sword Art in Inazuma. After that, the "Nameless" NPC will be renamed to "Masanori."
How to defeat Masanori with ease in Genshin Impact
Start by finding the NPC named "Masanori" in Tatarasuna. Speak with him and respond with Well then, have at it to begin the battle.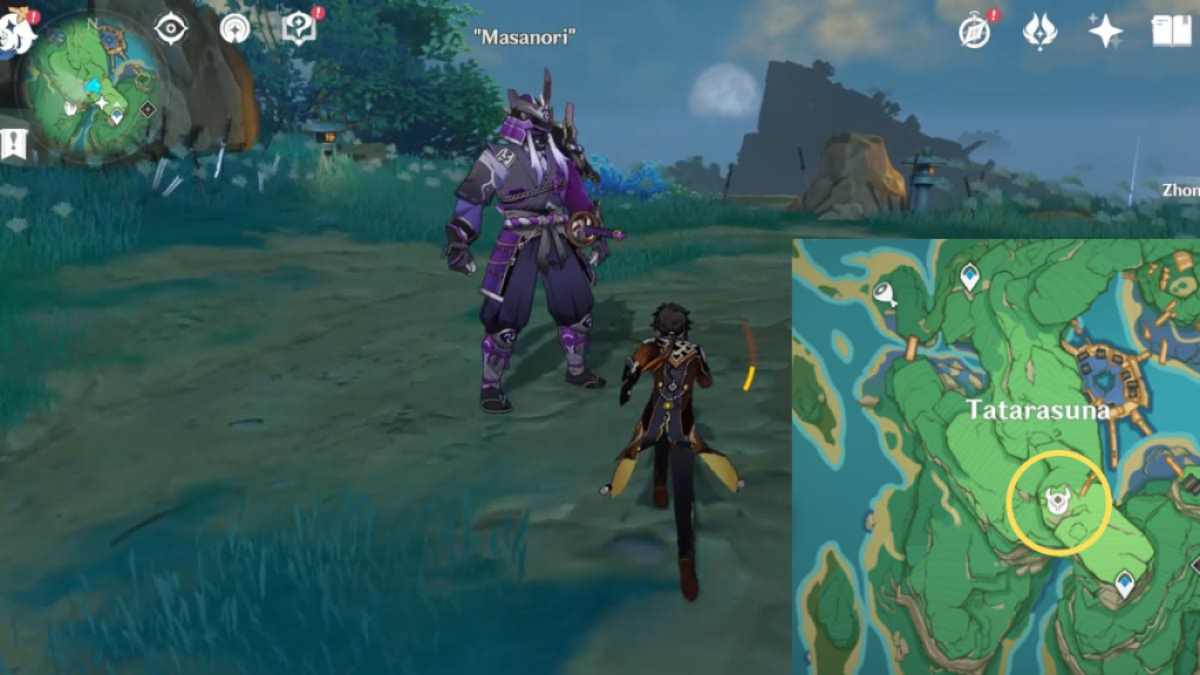 Related: How to solve the Cube puzzle between Tatarasuna and Nazuchi Beach in Genshin Impact
While the Achievement description states that you need to defeat Masanori with ease, it actually means that you need to defeat him in 30 seconds or less. This is fairly tough as he has two lives, so you need to drain his HP bar twice.
Given the small time limit, we recommend doing the following to help you defeat Masanori quickly:
Don't use characters with long skill animations.
Make sure your DPS' Elemental Burst is fully charged.
If your DPS has a main attack skill that goes on cooldown after some time, such as Itto, Ayato, Childe, Razor, Noelle, and Raiden Shogun, make sure to have a second DPS ready as Masanori has two HP bars.
Use attack-boosting food, such as Adeptus' Temptation, Jade Parcels, and Essential Oils.
If possible, bring off-field, damage-dealing supports like Xingqiu, Yae Miko, Raiden Shogun, Yelan, etc.
Consider bringing a shield to save time from getting knocked back.
If you fail to defeat Masanori within 30 seconds, you can always try again. Once you managed to do so, you'll unlock the Hidden Achievement called Oowazamono.
Check out our guide on How to solve all Tsurumi Island Relay Stone puzzles in Genshin Impact here on Pro Game Guides to solve Inazuma puzzles.